The brief was to create a warm and inviting space with a rustic/industrial feel and develop a layout that worked with the way they work as a practice. Mewscraft worked with the client's criteria by getting the layout right and then developed the design concept around the space's functionality. The practice itself needed two testing rooms, an examination room, a glazing lab that was open to the retail space and a free flowing retail space.
The scheme was reinforced by the client's willingness to be creative and the overall look and feel of the space shows this. The curved forms of the standing reception desk and dispensing privacy wall create a flow through the space and the high work surfaces, instead of being at seated level, allow for a freedom of movement, which is what the client aimed to produce.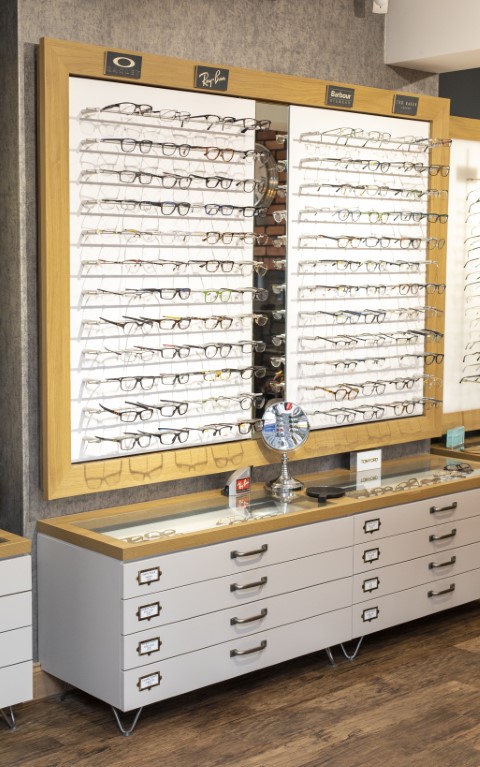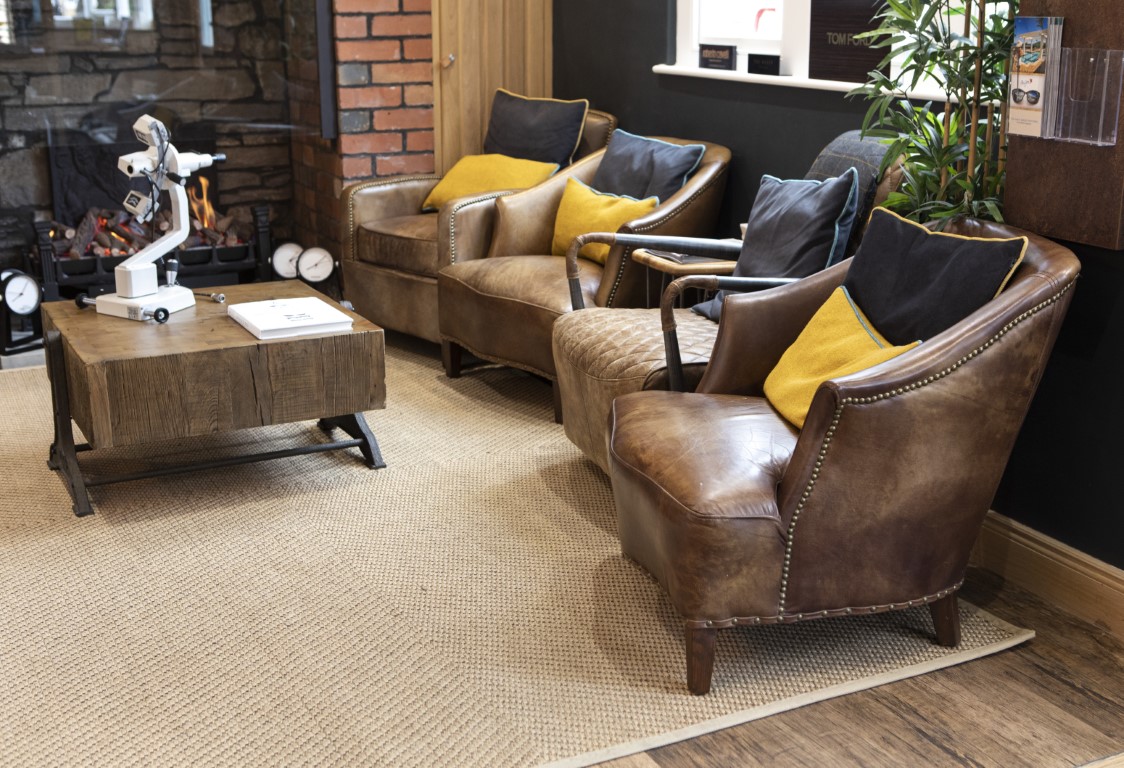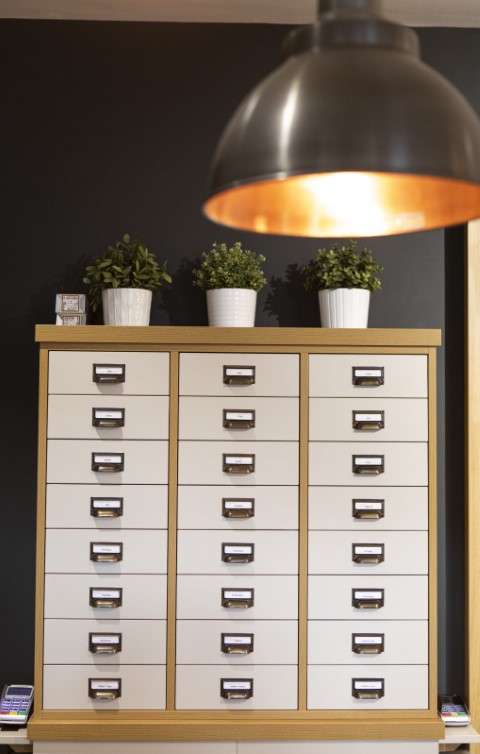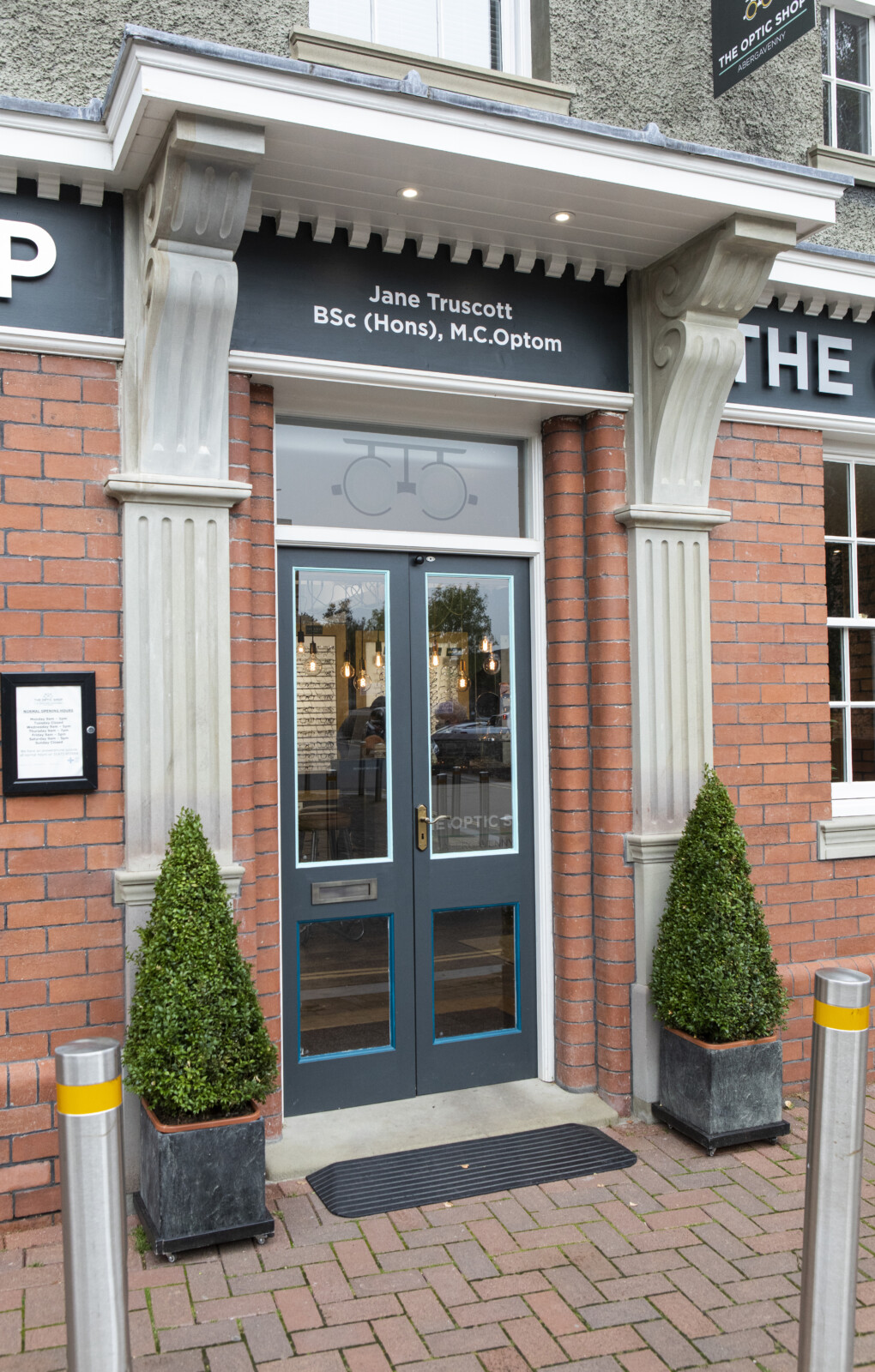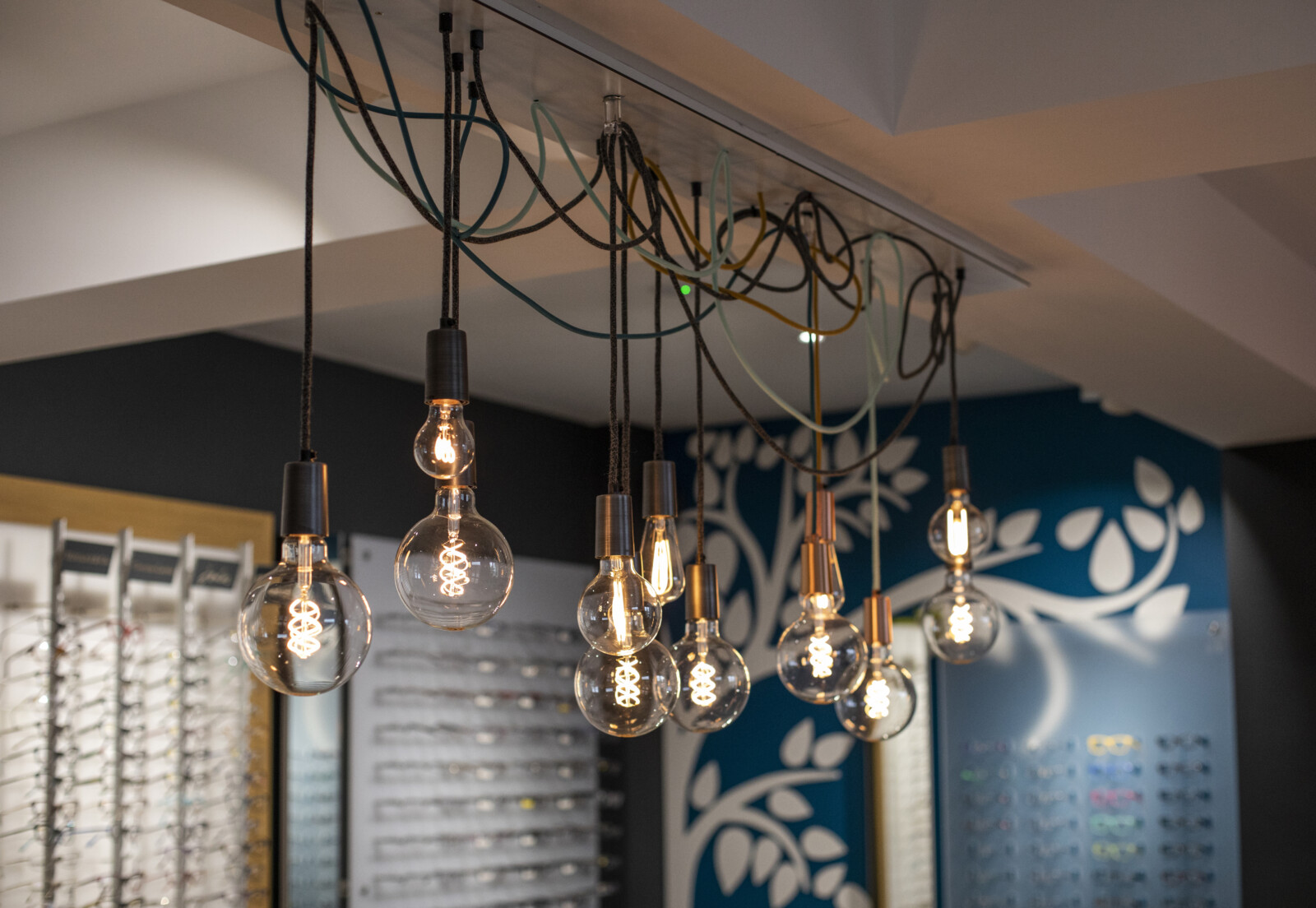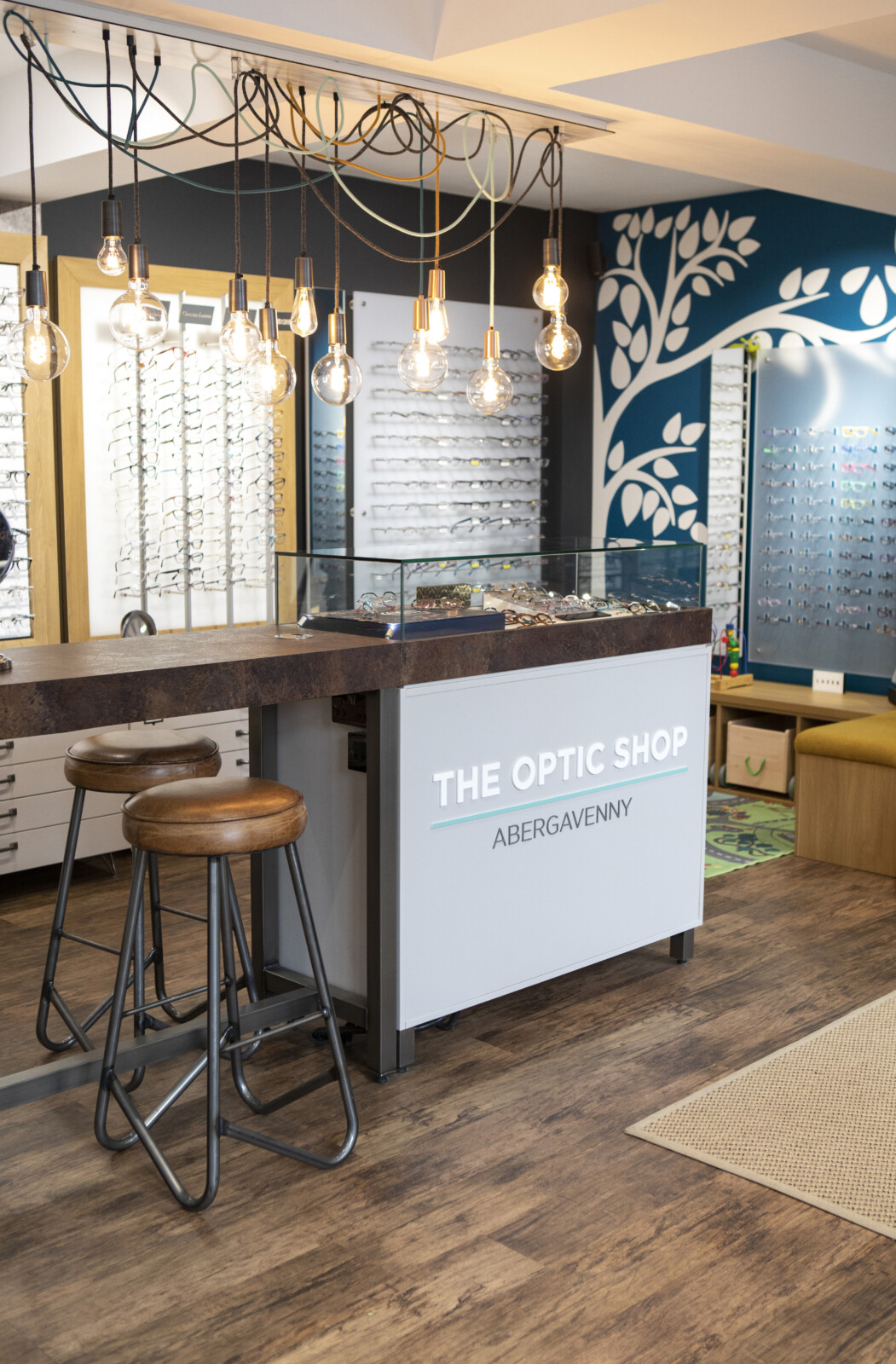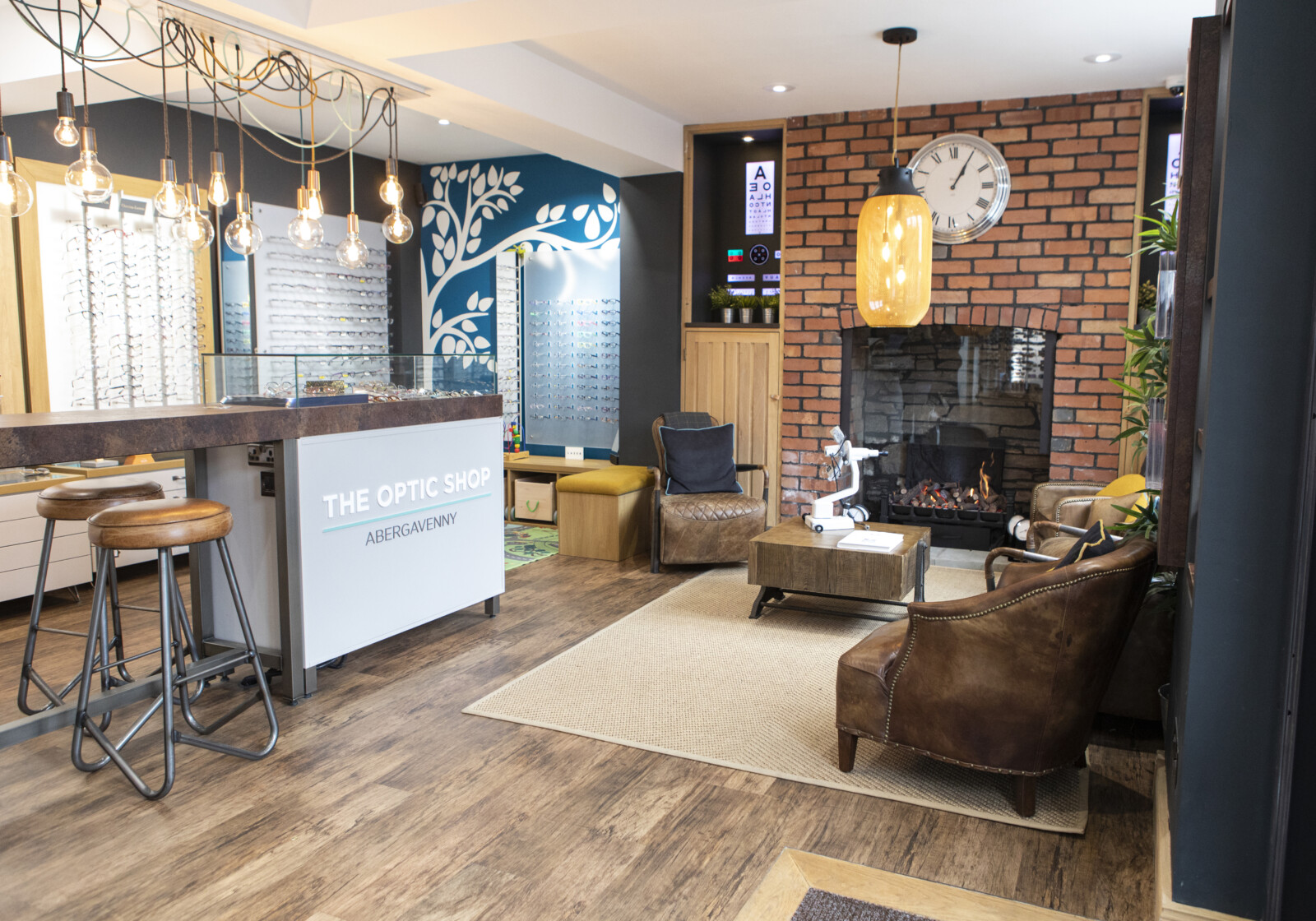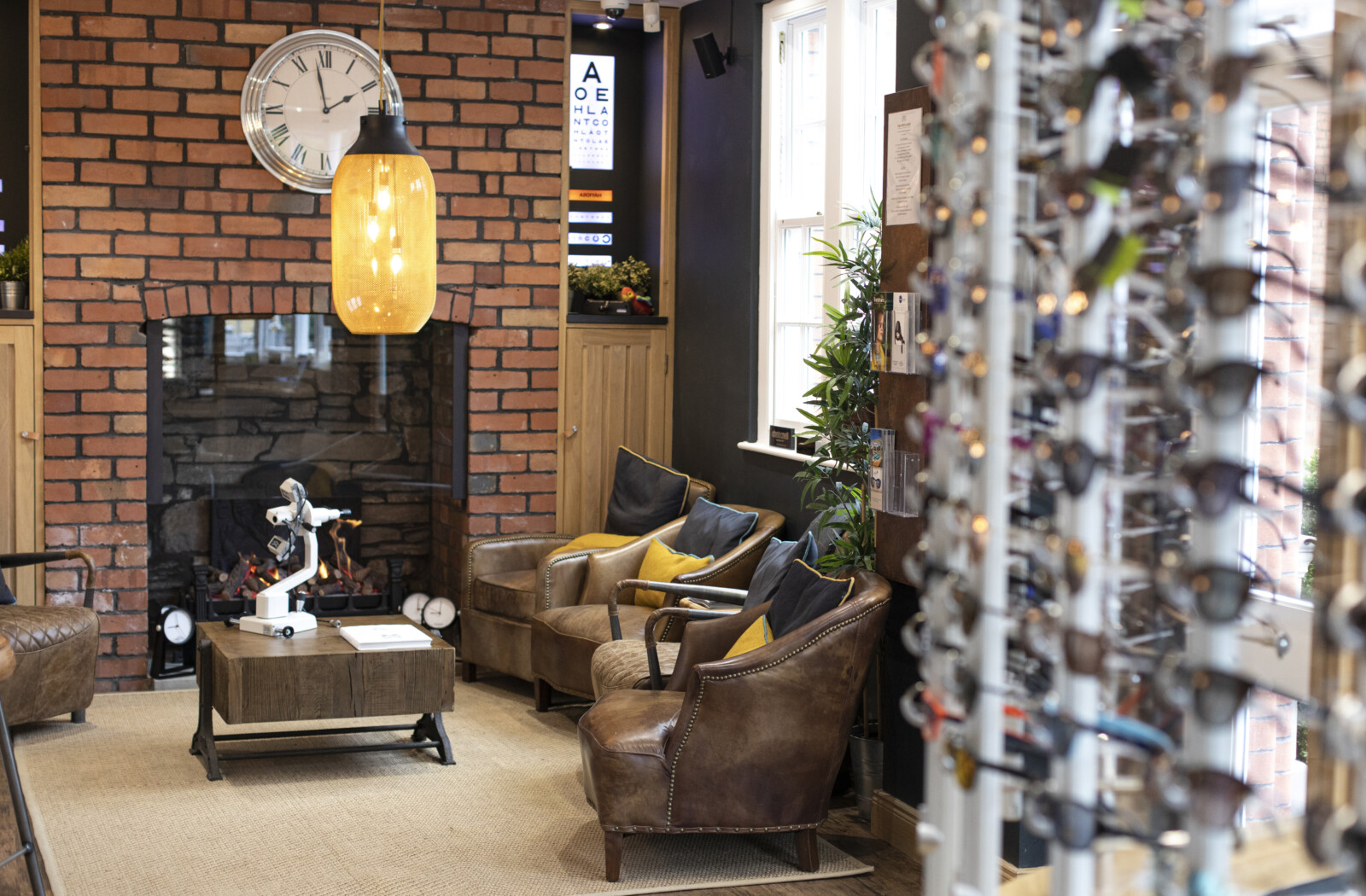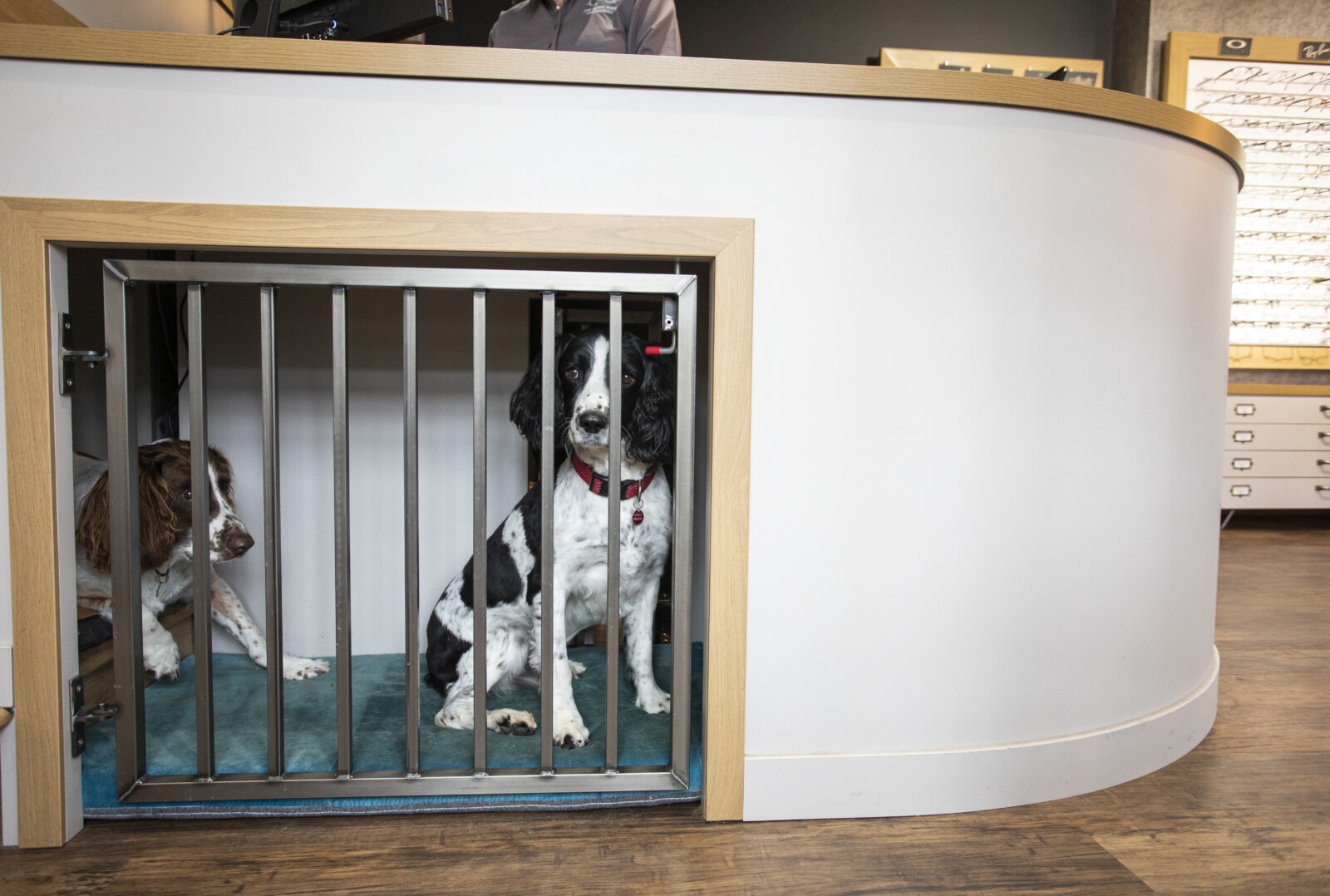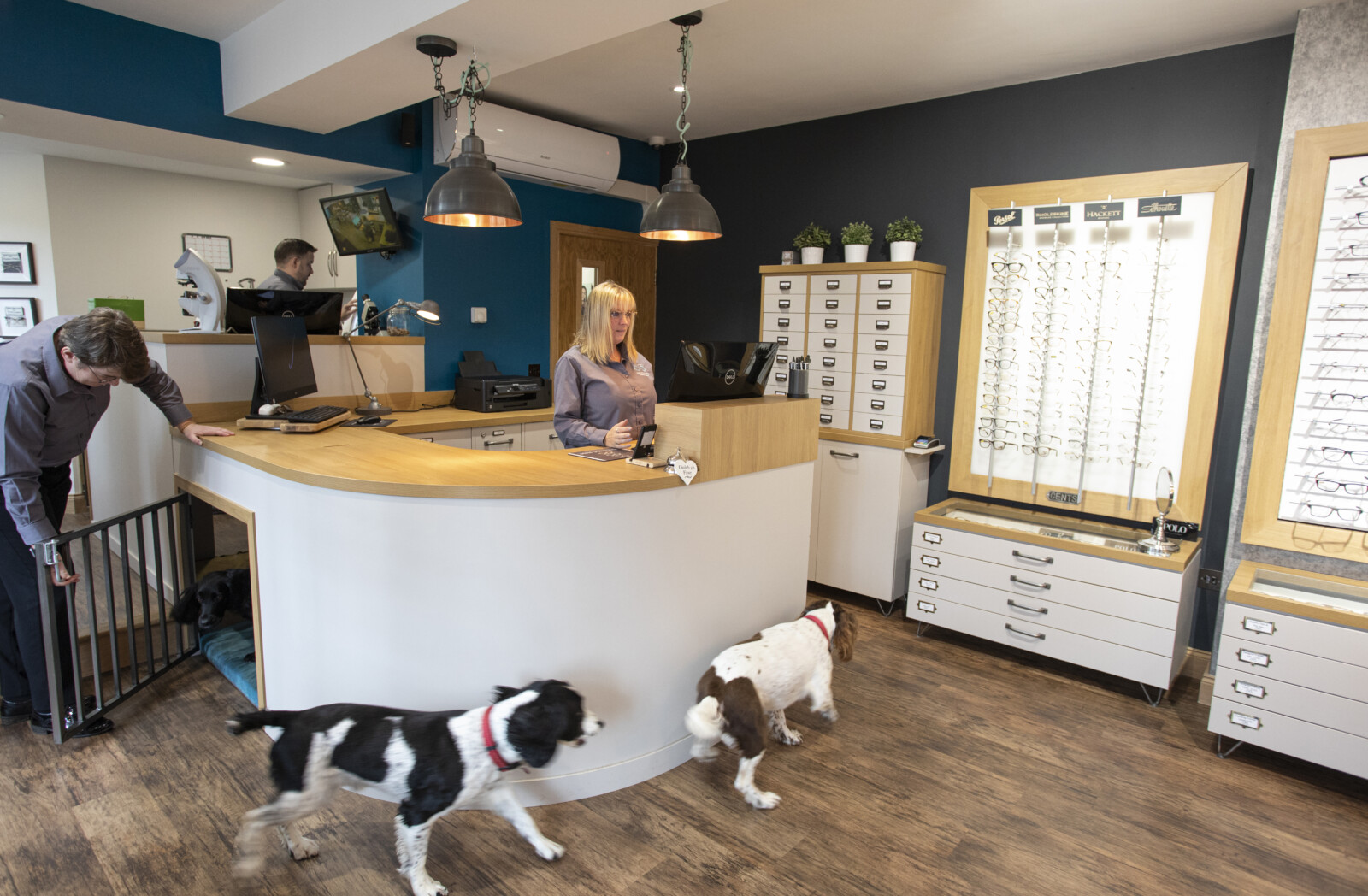 The reception desk and glazing lab area merge together into one service area, and also contain within a kennel for the client's three dogs, who are an integral part of the customer experience. The waiting area around the fireplace creates a cosy and comfortable zone, and the childrens area in the corner indicated by a white silhouette of a tree on the wall creates an inviting space for younger visitors.
Warmth is achieved through the rich colour of the flooring alongside the rust effect finish on the dispensing bar. The dark teal and graphite walls collaborate well with the light wood and grey finish of the wall displays and storage units. The central display wall has a metallic concrete finish and conceals a hidden display cabinet with glass shelving to give an extra wow factor.
All the additional decorative details done by the client bring everything together very successfully. Mewscraft are very proud of what was achieved on this project and are pleased to have been involved with the creation of this new practice.
The overall project lasted a few months, with Mewscraft helping out along the way where possible. We were then on site to install the displays and furniture for 3 days.
Works carried out
Design concept
Drawing packages for services
Supply and install bespoke furniture & displays
Branding design