In the Summer of 2018, Mewscraft completed the re-location and complete refurbishment of the Diss practice for Dipple and Conway. Delighted with the results they then asked us to tackle their flagship Norwich practice.
As the coronavirus restrictions eased in the summer of 2020, we were able to start the first floor. With much of the population still isolating or working at home, we were able to complete the work, one trade at a time.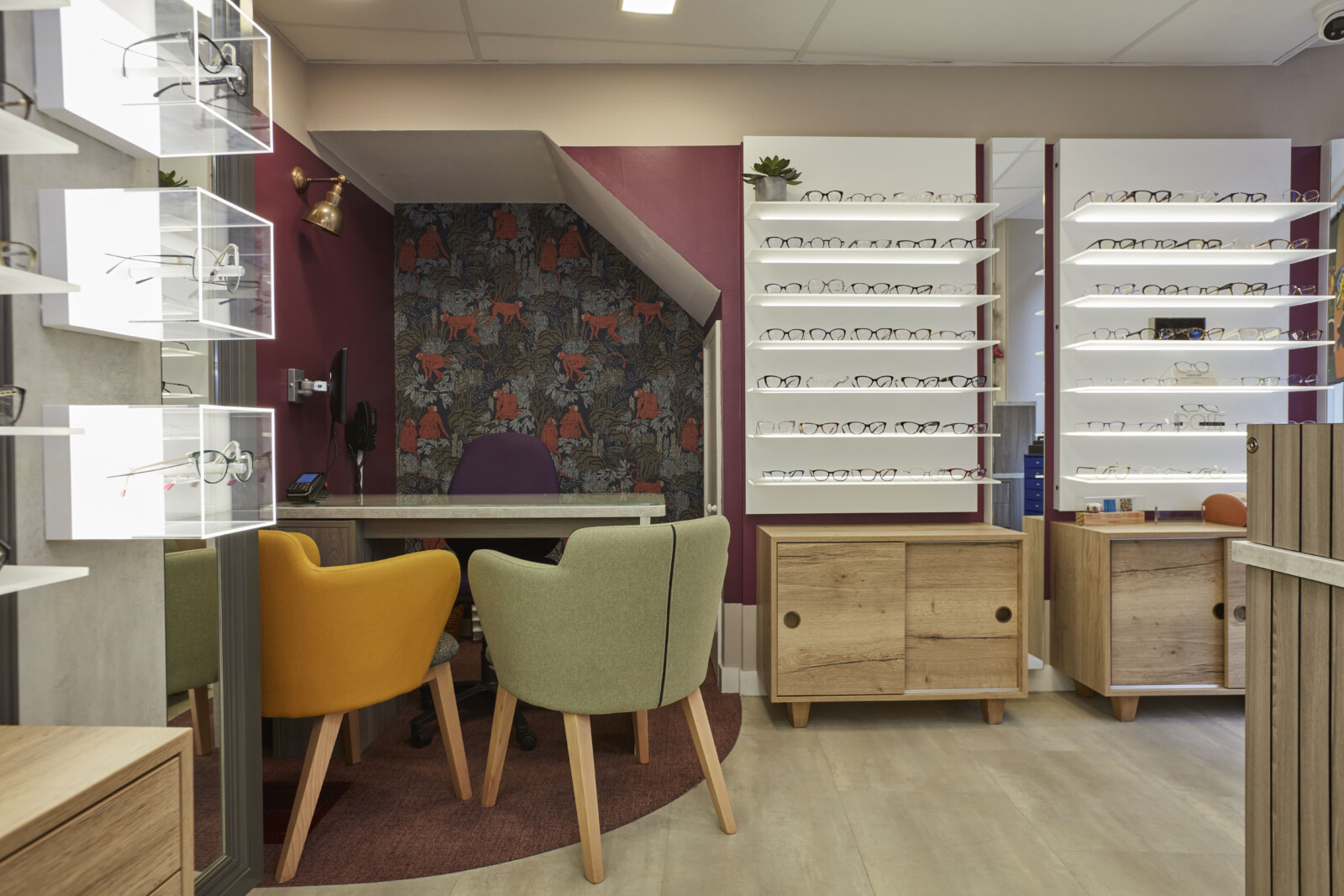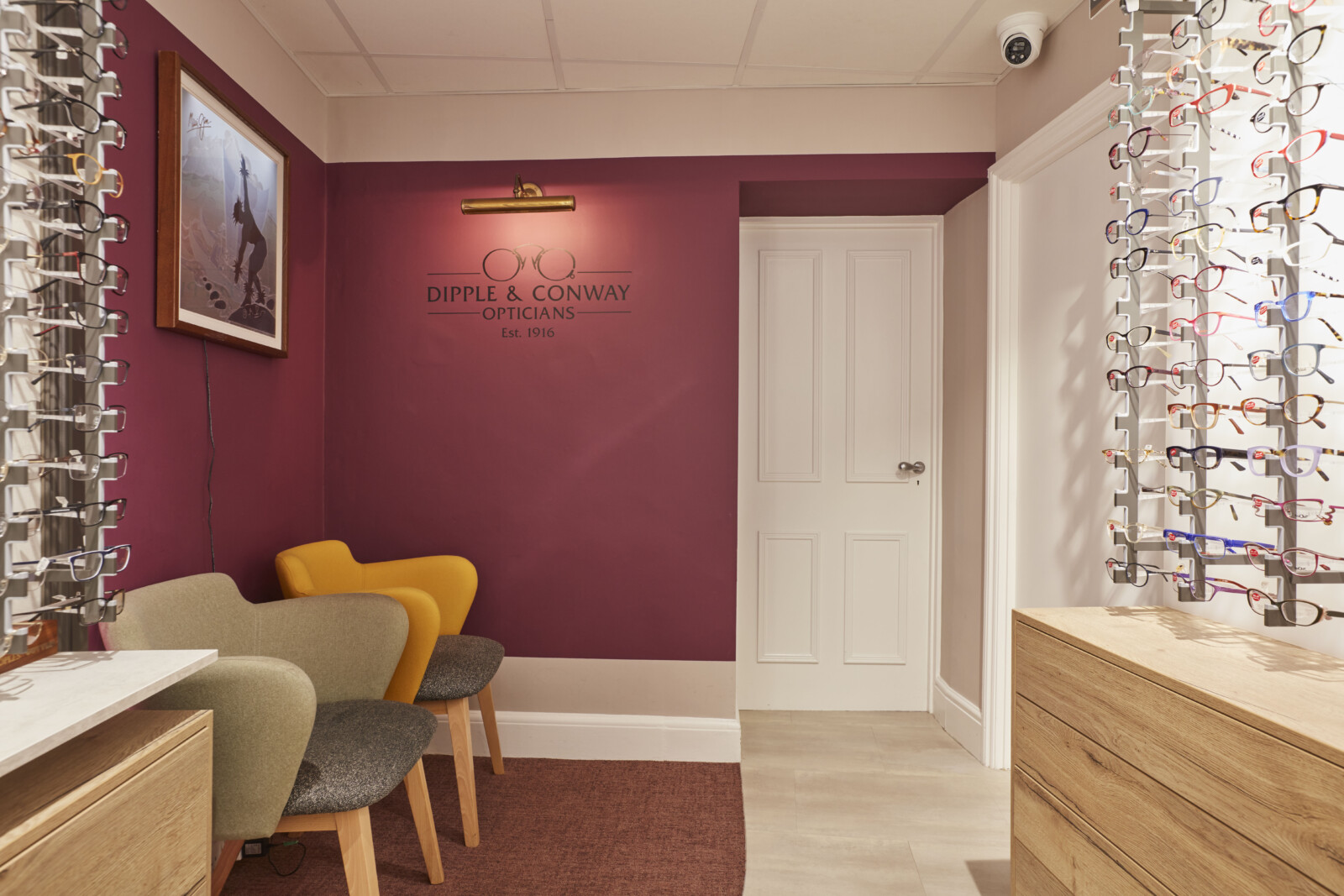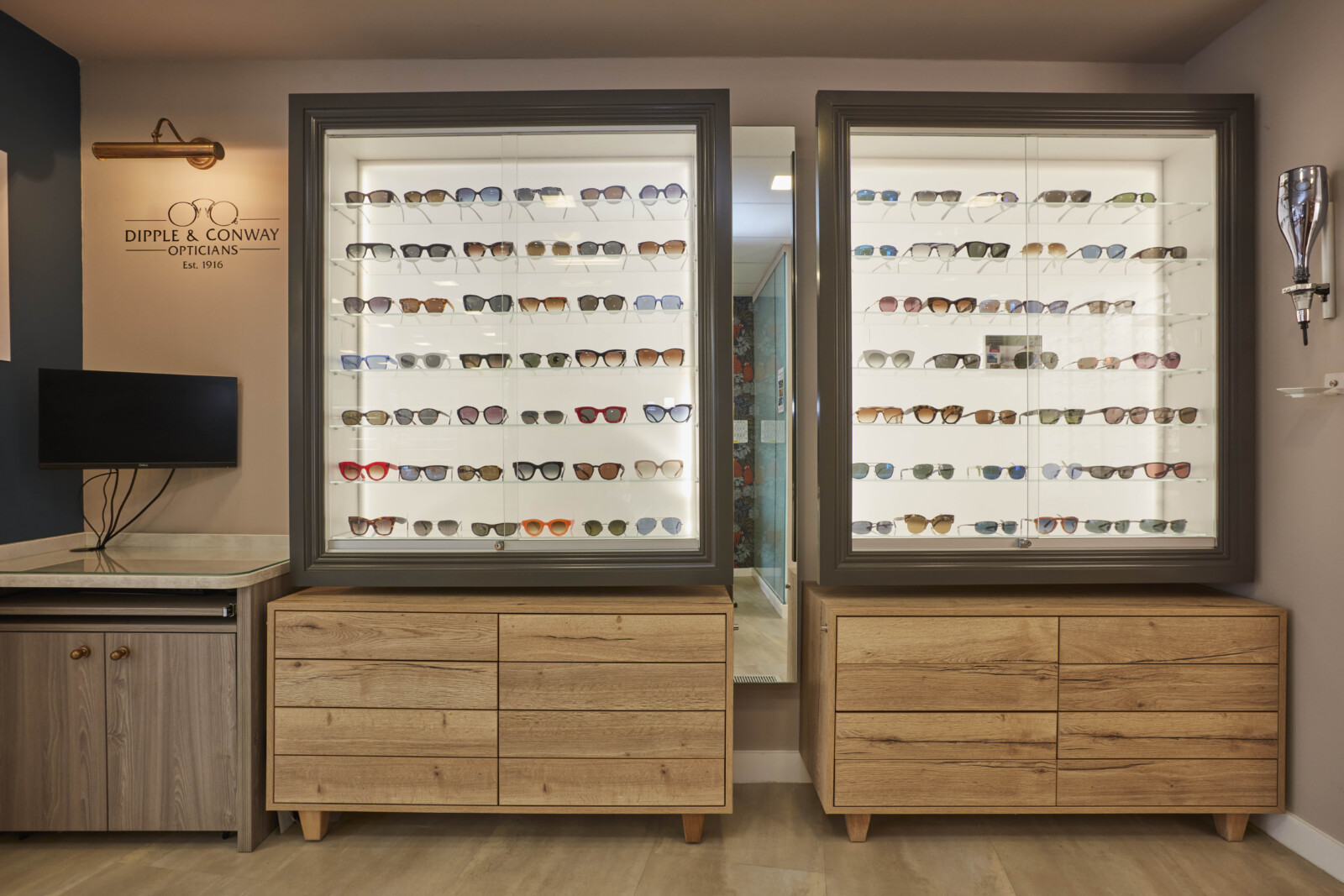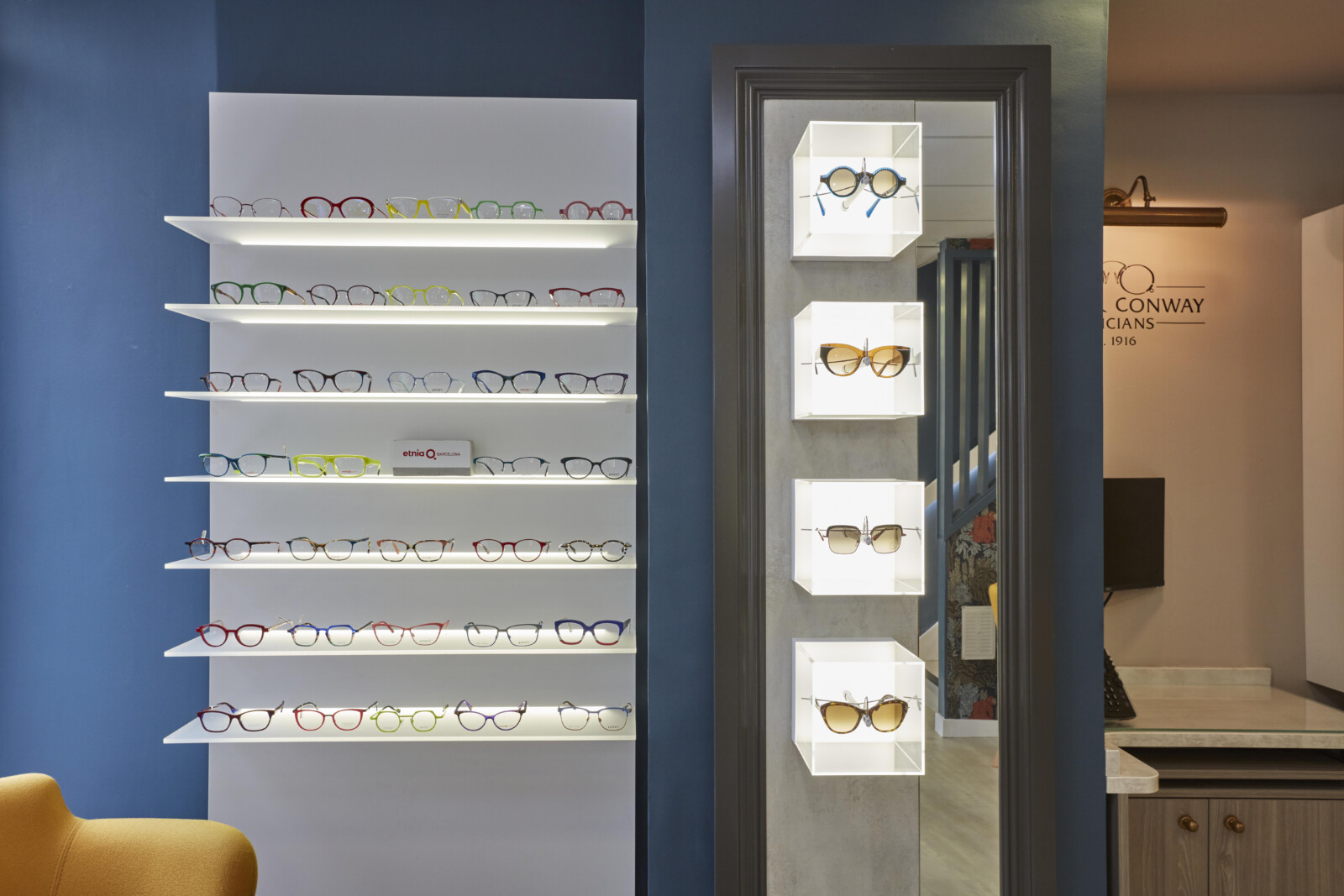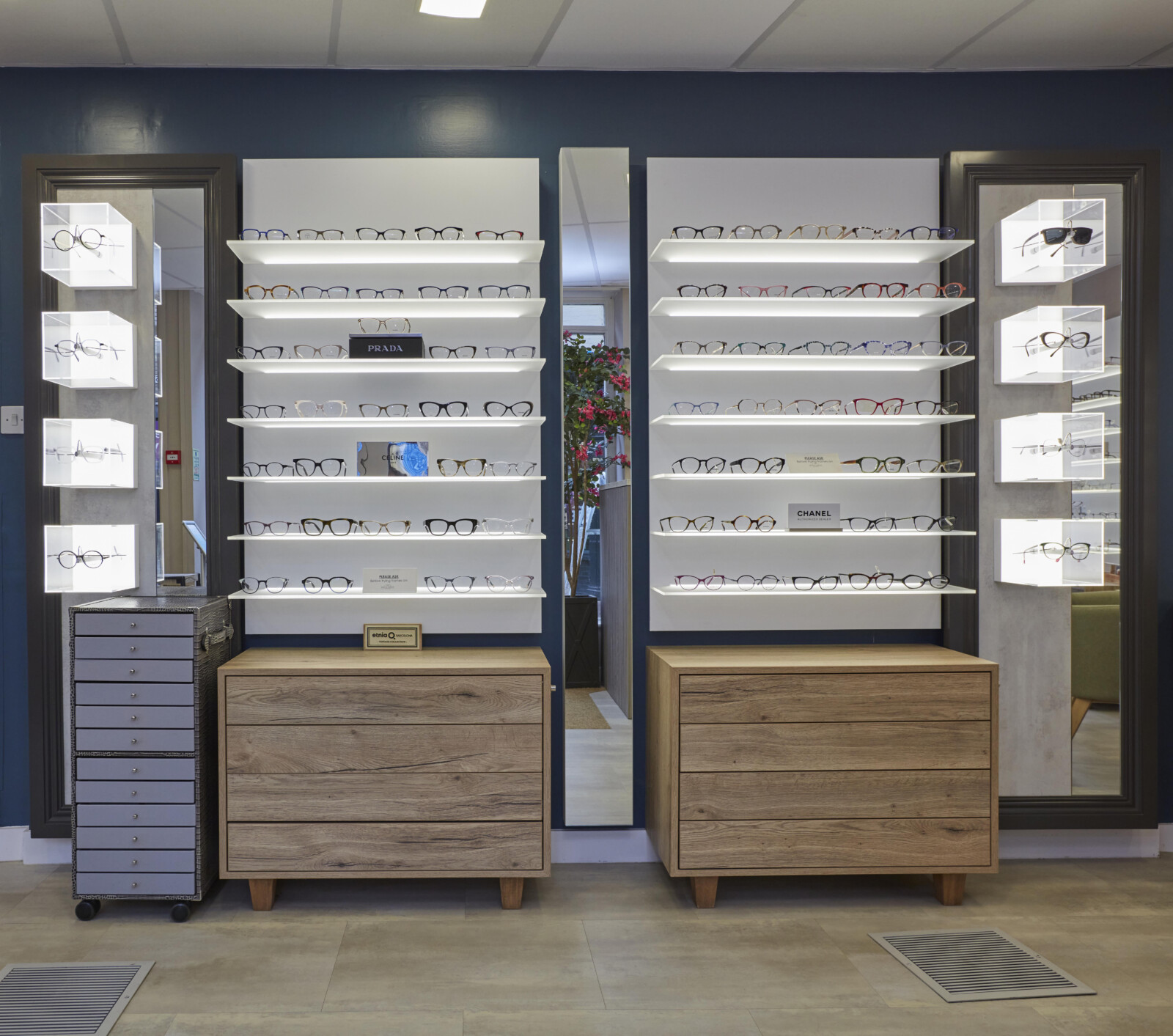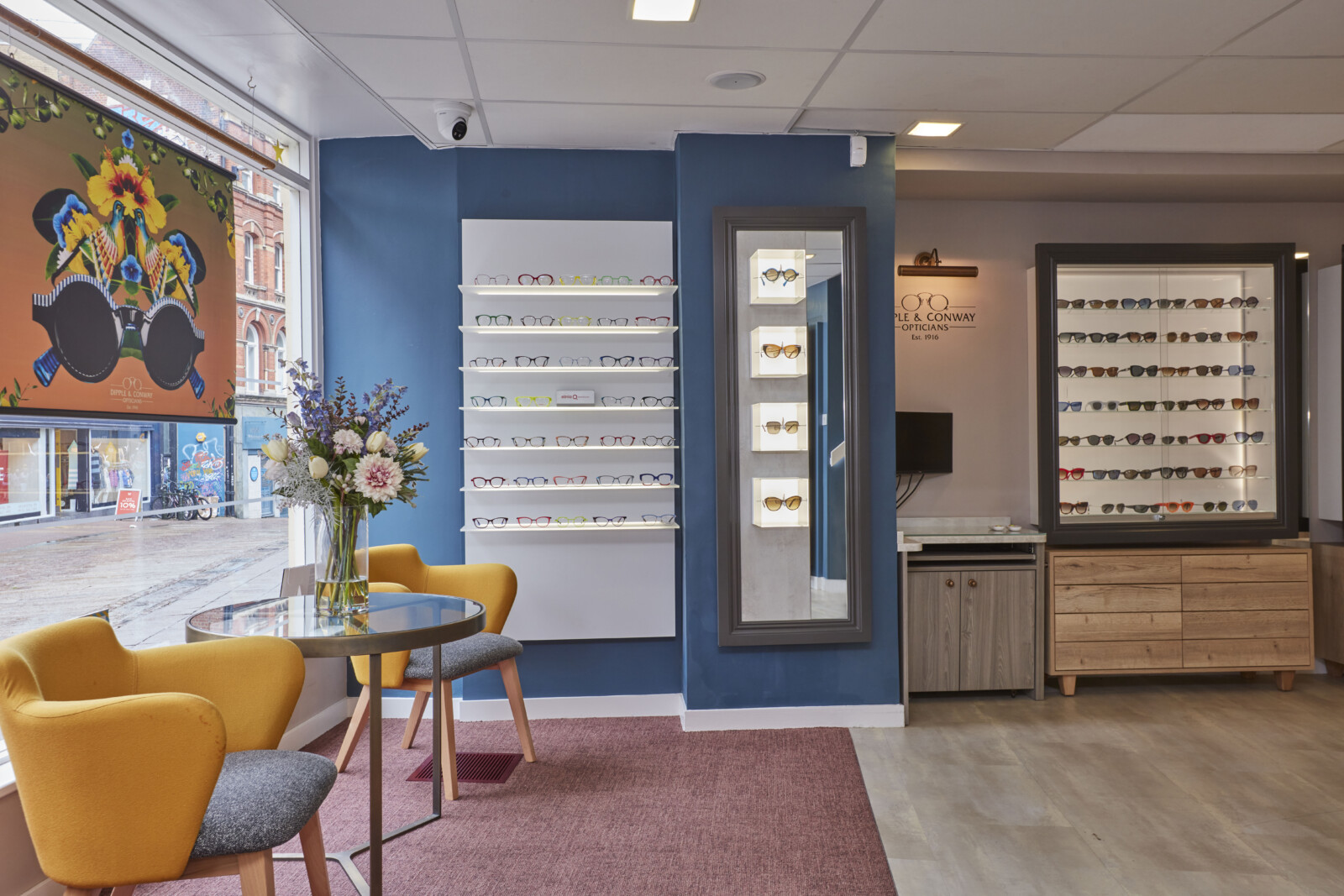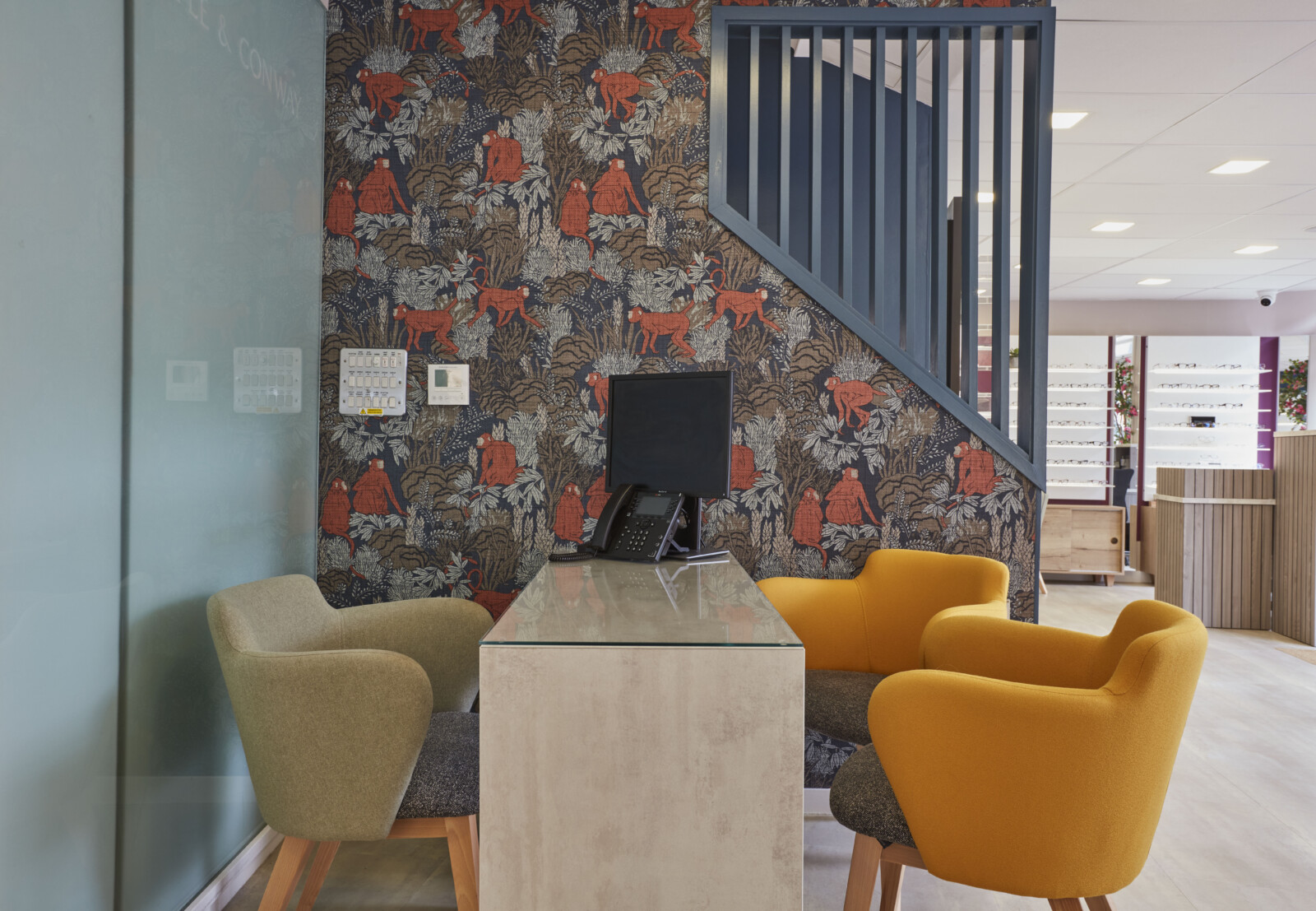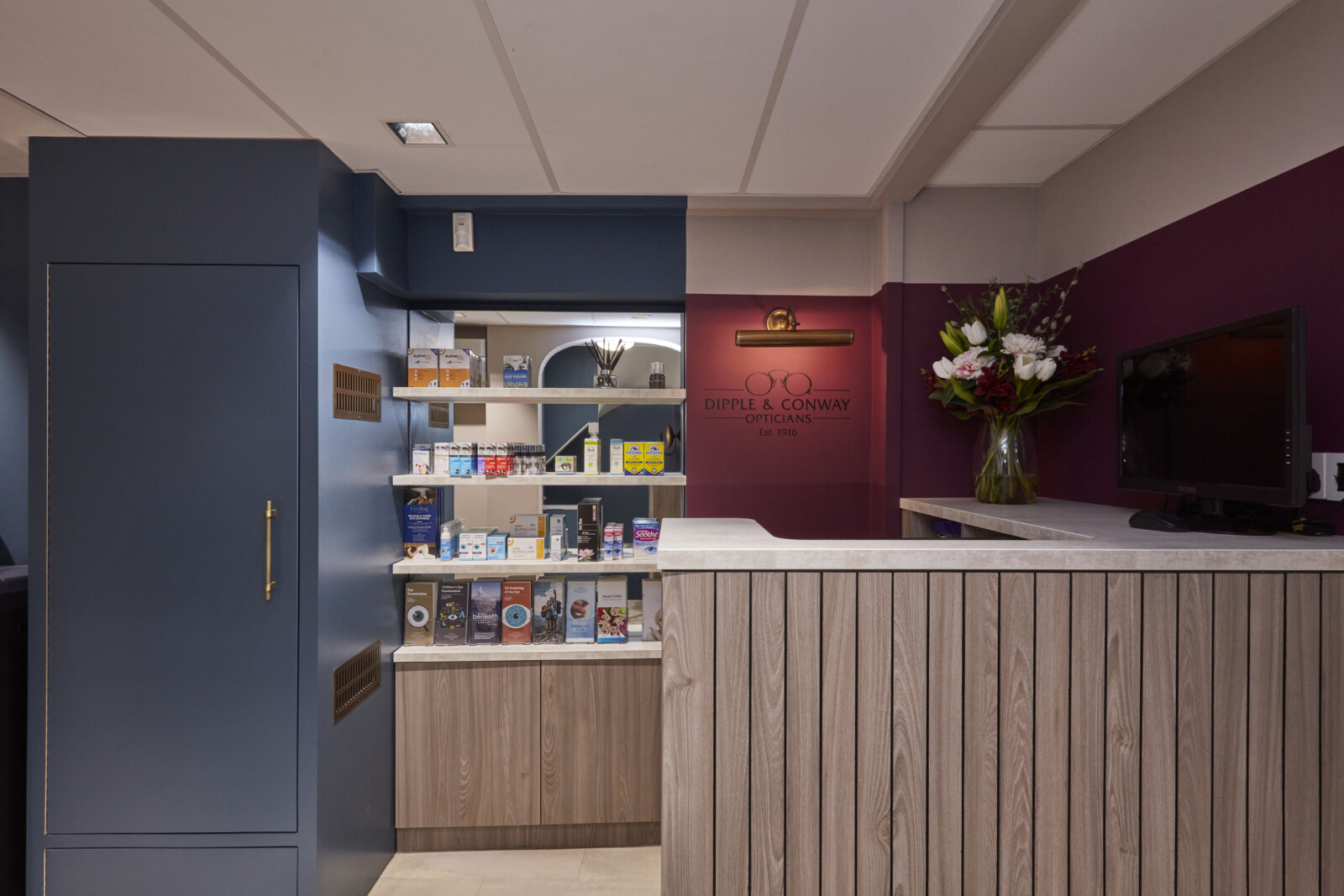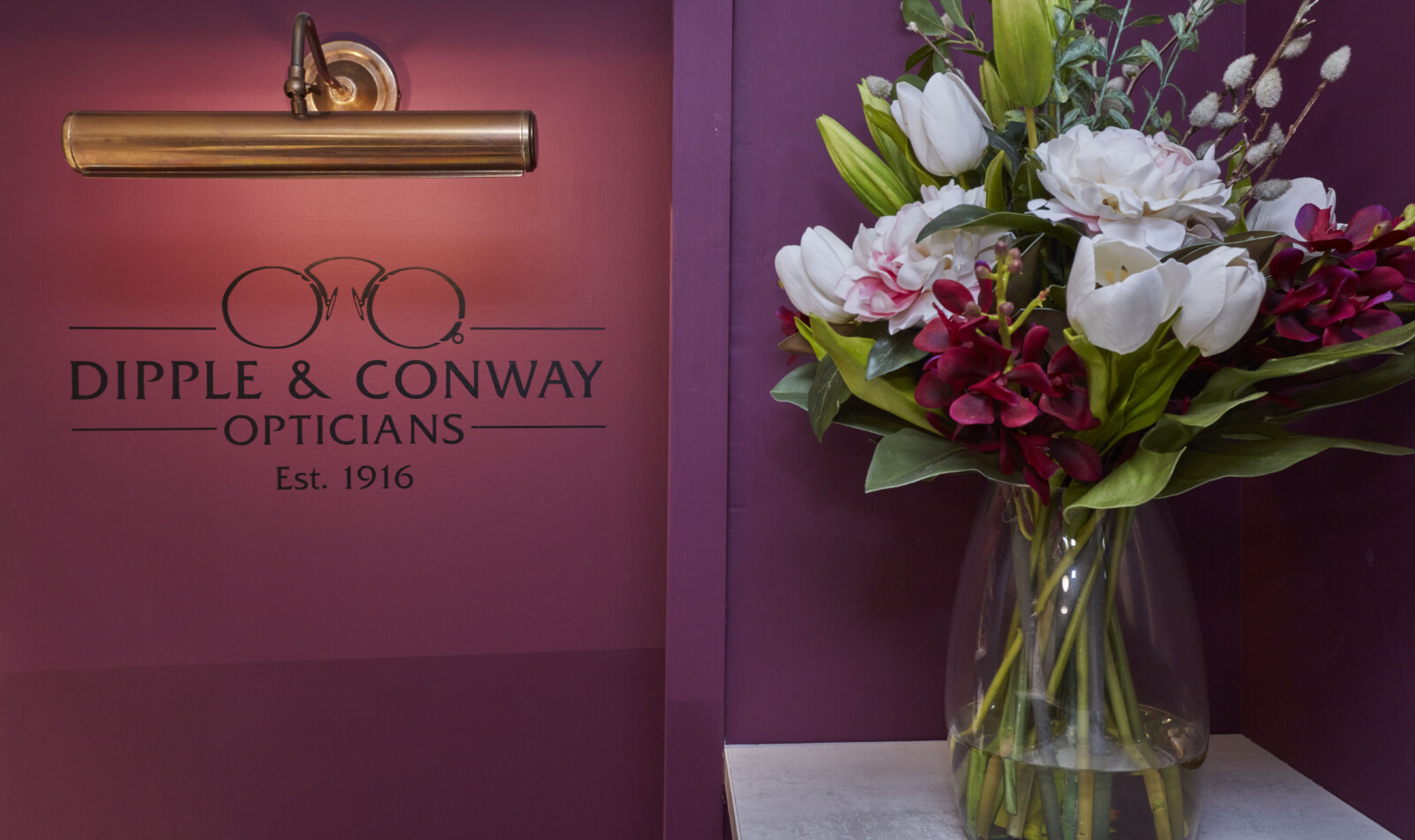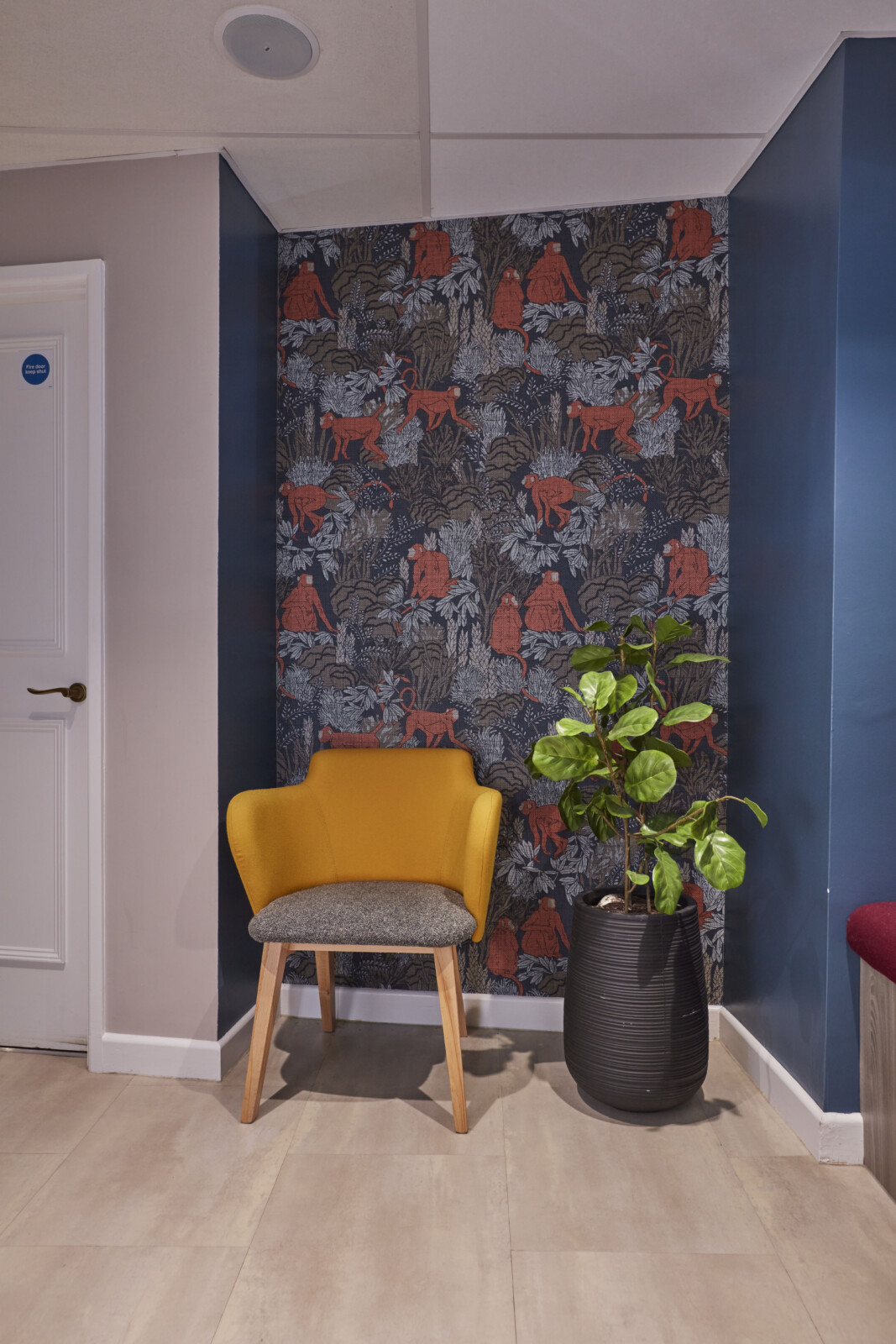 Once the first floor was more or less complete, we started on the ground floor. This was tricky logistically, as the practice remained open to the public. We phased the works, carrying out the left-hand side first, leaving the right-hand side operational.  We then switched it around to open the left-hand side while we worked on the right.
The design of the practice is contemporary, sophisticated, and exclusive. The look is similar to Diss, but different! Subtle but strong colours help achieve an upmarket atmosphere. The LED lighting to the first floor creates mood and drama and is dimmable to suit the requirements of the day. The environment is much brighter, and by moving a partition wall on the first floor, the welcome desk area is much more spacious.
The displays on the ground floor are mostly LED illuminated, and the storage units below the display have a warm wood finish. The slatted welcome desk and island display are unique. The staircase has LED spot-lighting to one side, and the handrails are also LED illuminated. Customers are enticed upstairs and met with a professional, warm, and friendly feel when they arrive.
Works carried out
Flooring
Removals
Full design scheme
Partitioning
Electrics and data
Plumbing
Ceilings and Lighting
Decoration
Graphics
Furniture and Displays
Project Management