Our Client asked to take a look at his new project: An old bank building which he wished to turn into an Optical practice.
We were excited to hear his plans and visited the site to carry out a survey of the space and tie down the brief. He would prepare the building, whilst our designers would come up with a striking design, slightly in line with the look and feel of his other practice, but more modern and taken to new levels. A design proposal was submitted which our client loved. This involved a mood board, 2 D and 3 D drawings, samples, and so on. Material finishes were pawed over, colours were tweaked, certain details were proposed.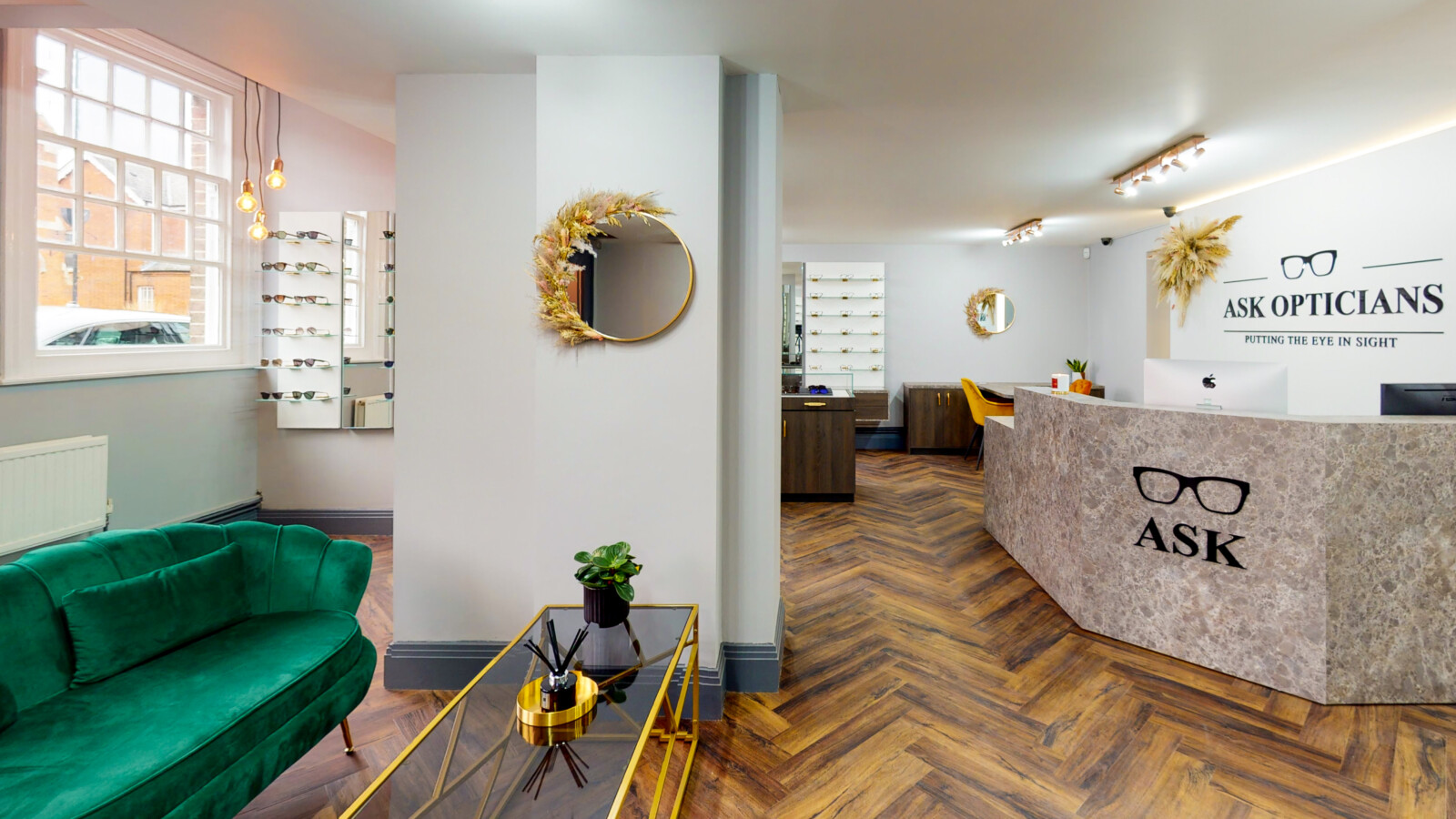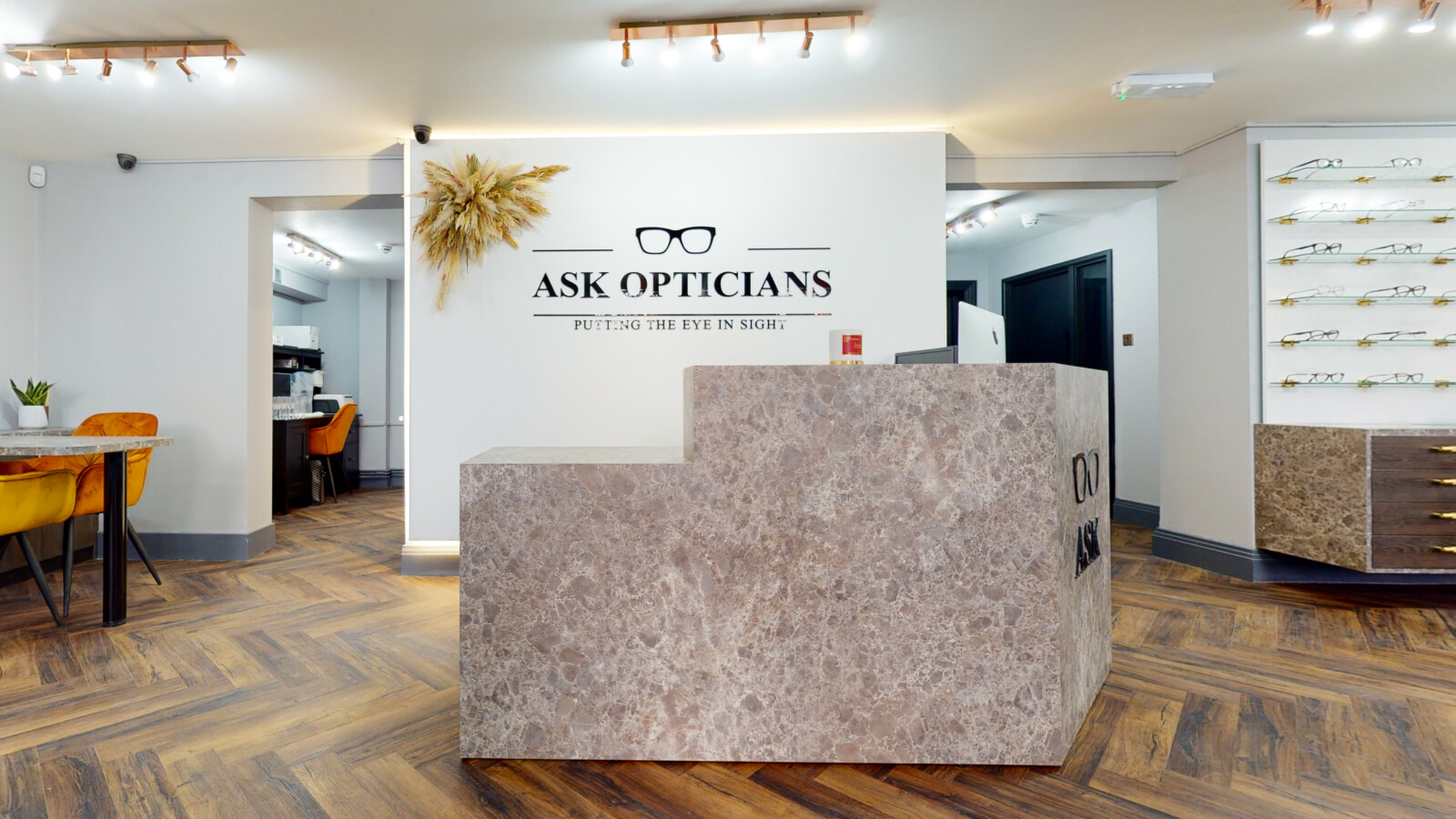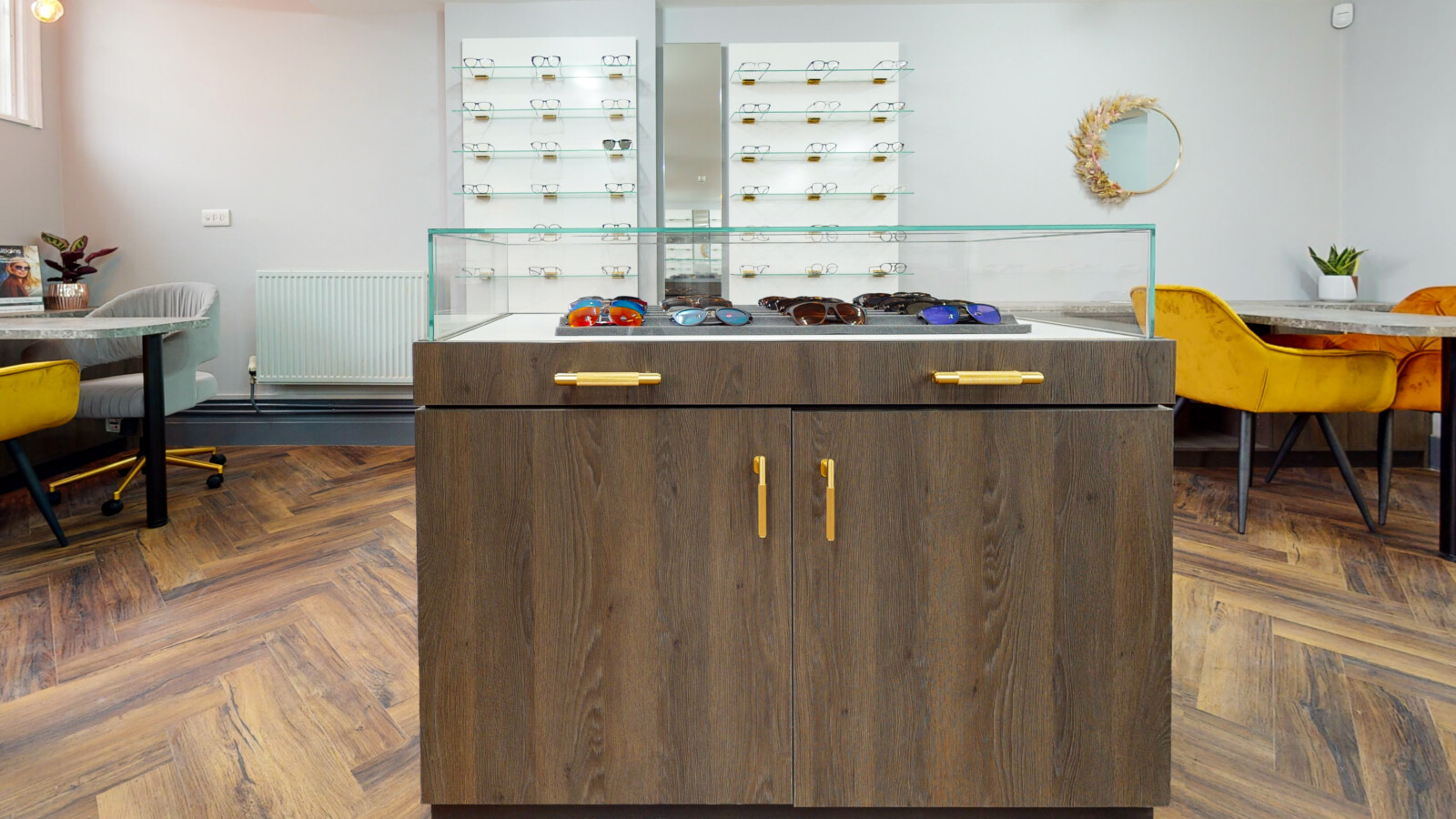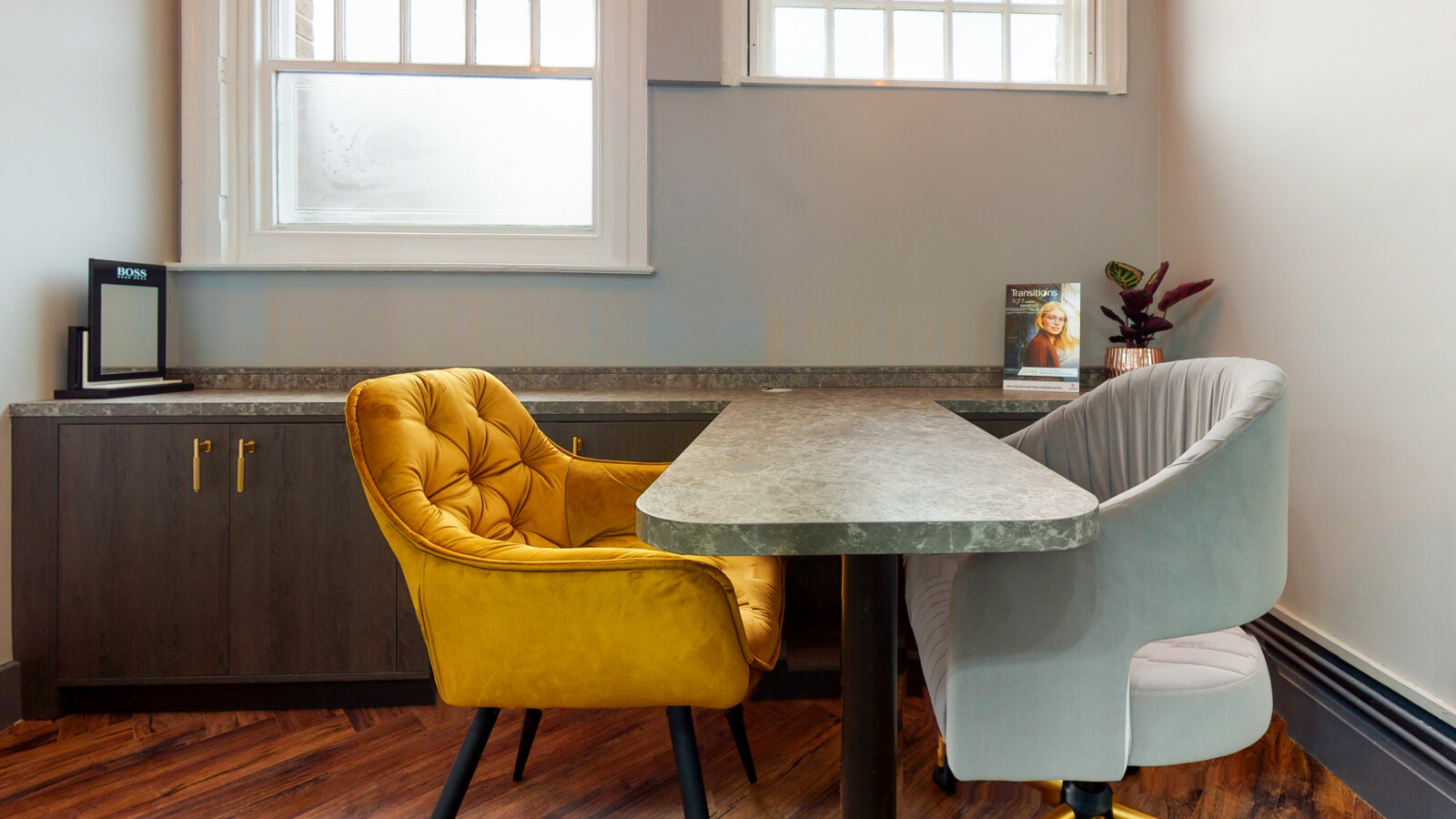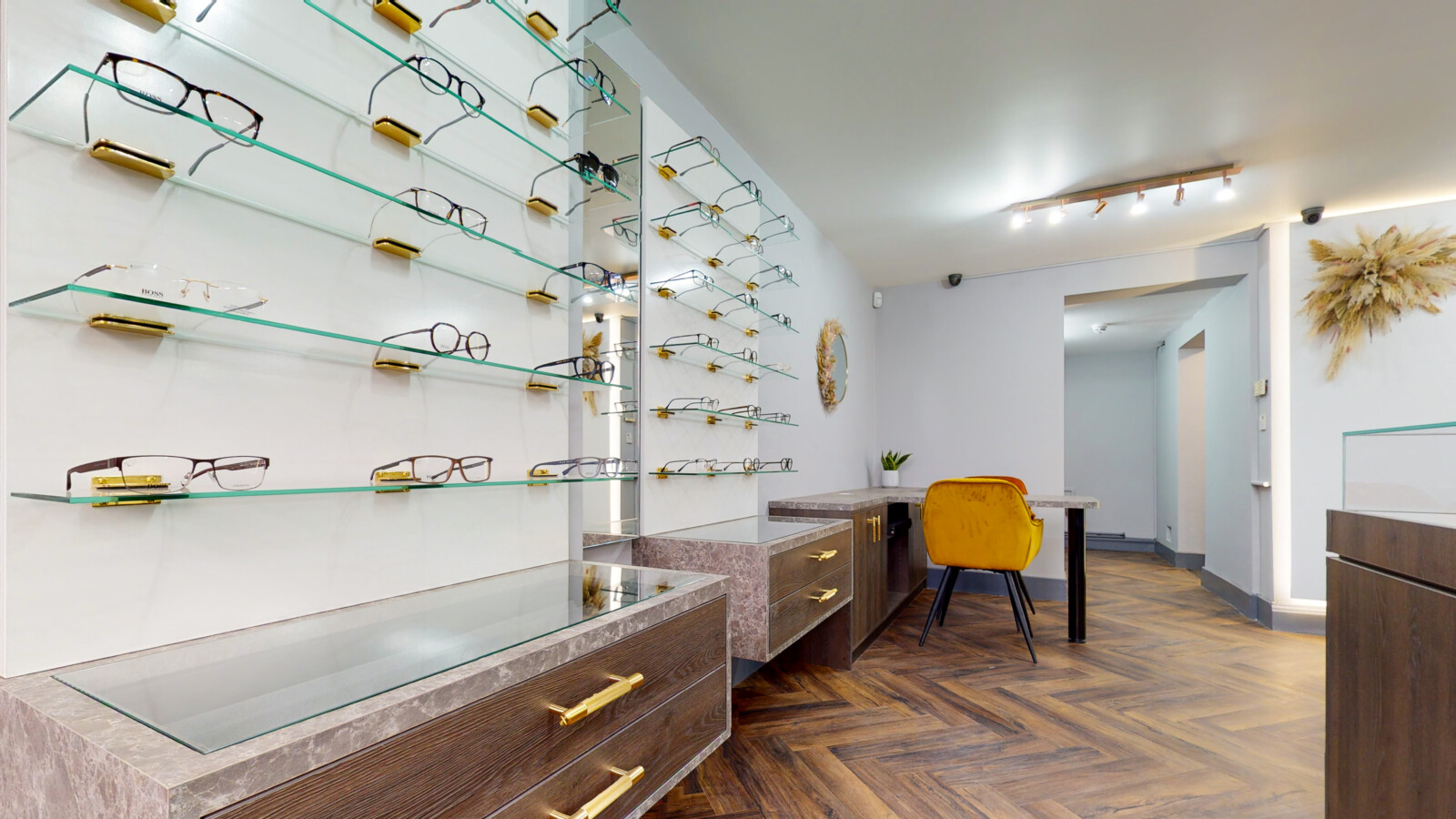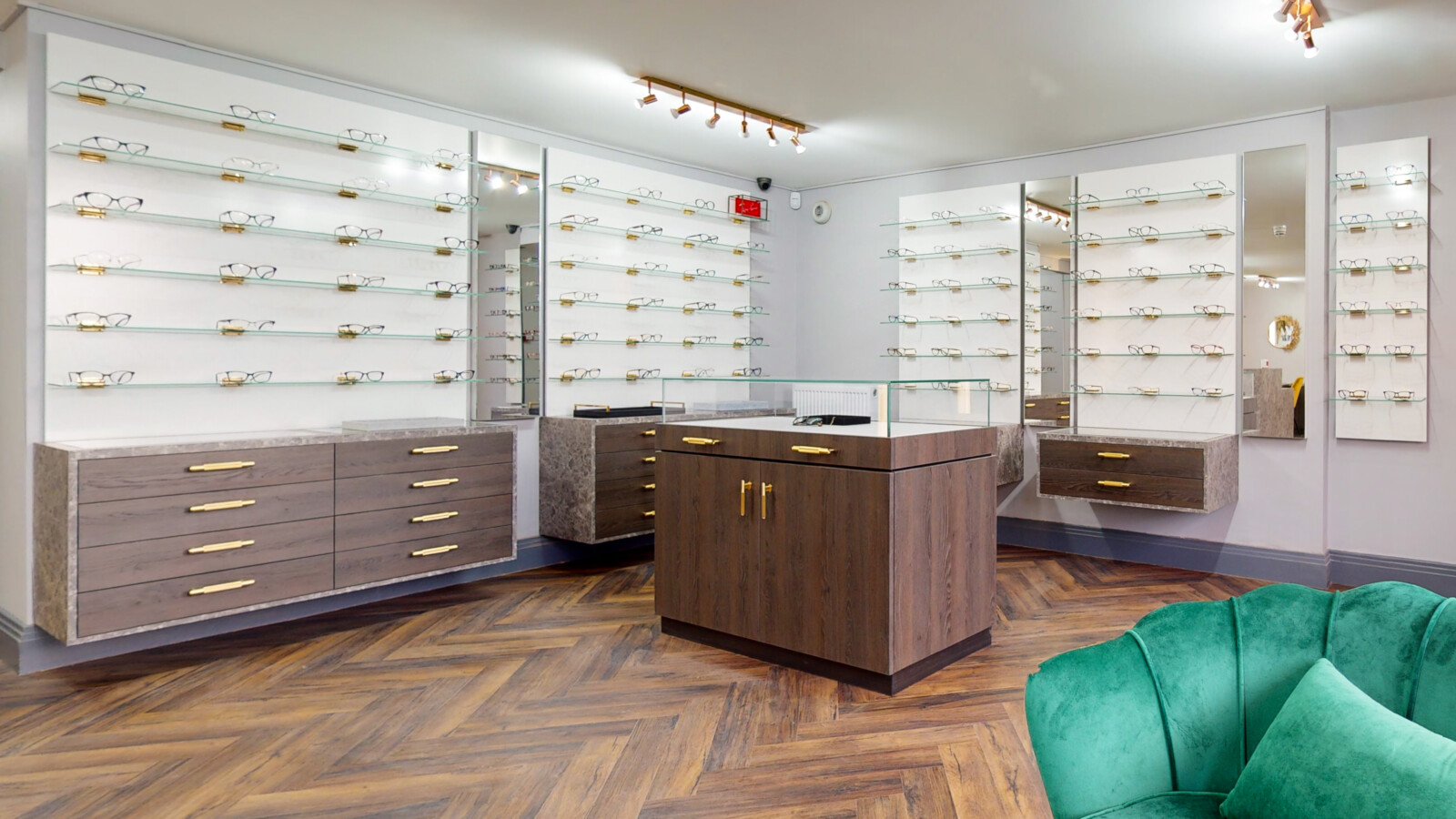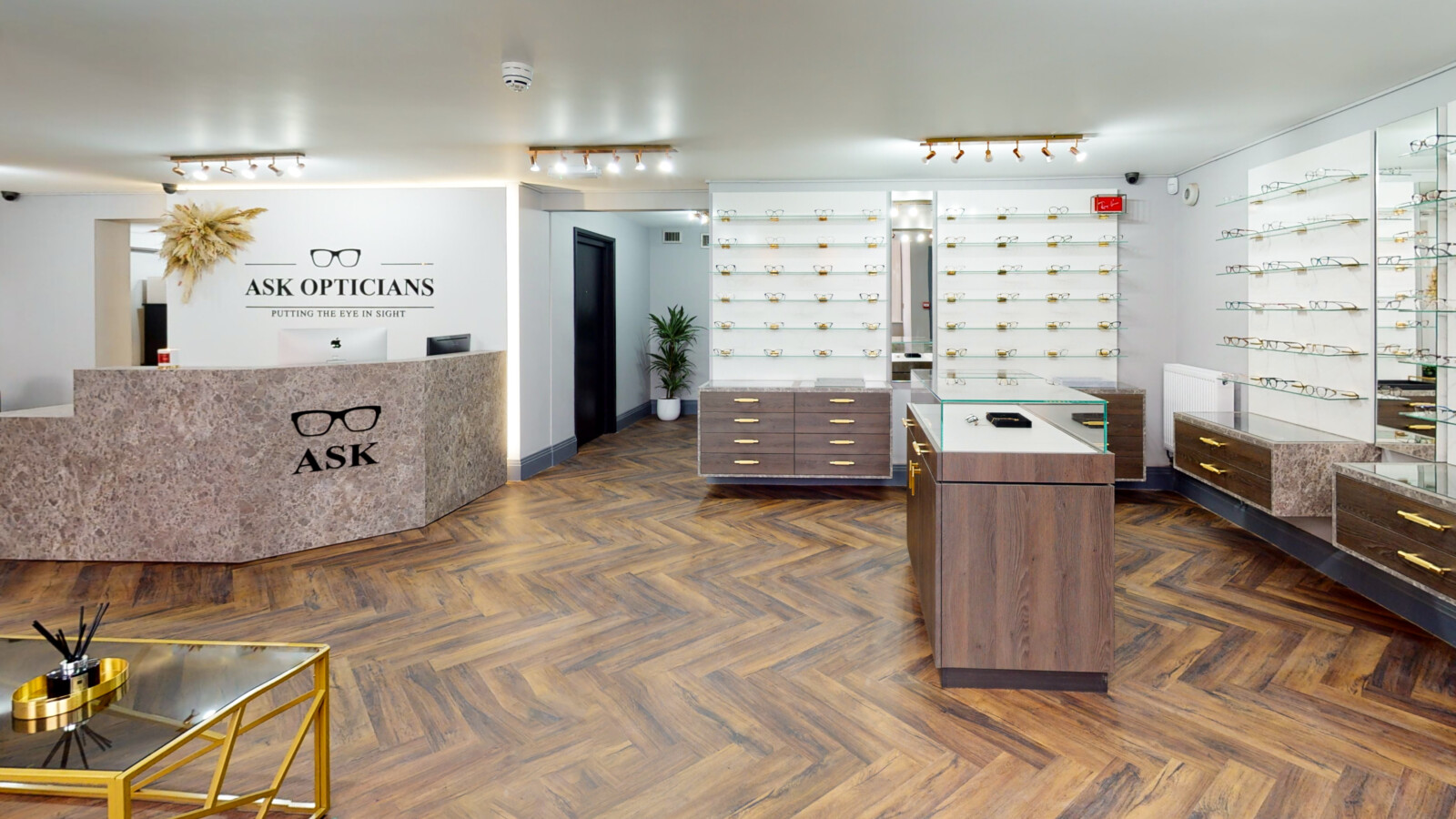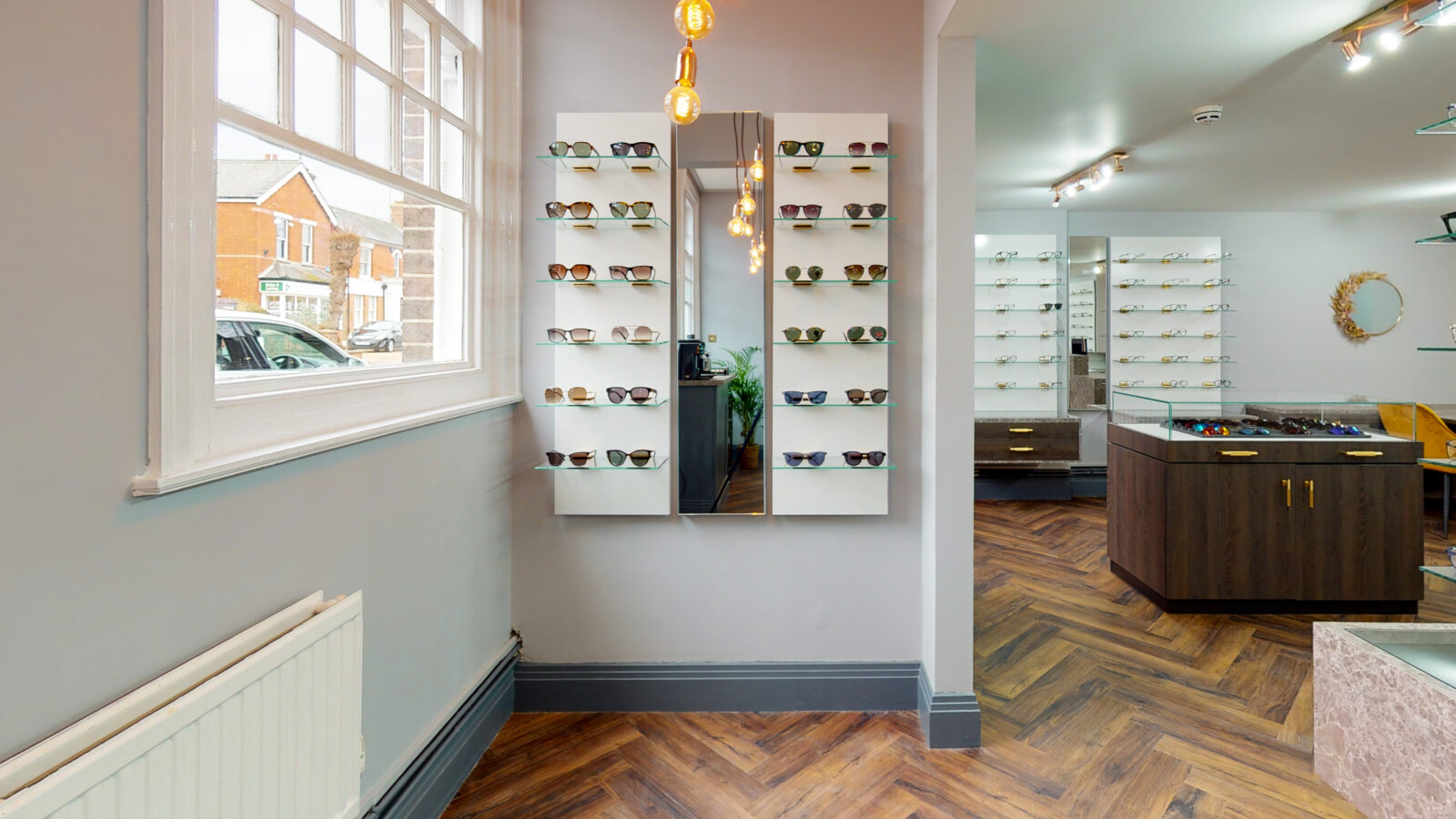 In due course, a quotation was submitted which demonstrated excellent value. A date was set for the installation of the displays and furniture, just before Christmas 2021. The practice opened in January 2022.
The photographs speak for themselves. The design is rich in the wood finishes used and contemporary in terms of the brass detailing and extensive use of glass. The central glass-topped showcases are stunning displays, which provide a means for Customers to browse. Strong graphics enhance the branding of the practice.
Our Client is really pleased, and we feel sure that his new venture will be an enormous success.
Works carried out
Graphics
DESIGN, VISUALS AND MOOD BOARD
DRAWING PACKAGE
DISPLAYS AND FURNITURE
DESIGN AND MANUFACTURE
INSTALLATION OF DISPLAYS AND FURNITURE