Our Customer took the plunge and decided to open her second Optical Practice. We helped create a practical yet imaginative layout on plan, showed her a mood board and some 3 D visuals, and she became confident to proceed with her new venture.
We then prepared a complete set of trade drawings for the project.  After enjoyable discussions with her, we designed and subsequently supplied and installed all the displays and furniture, and new shopfront signage. Everything was delivered quickly and efficiently, to our usual high standard.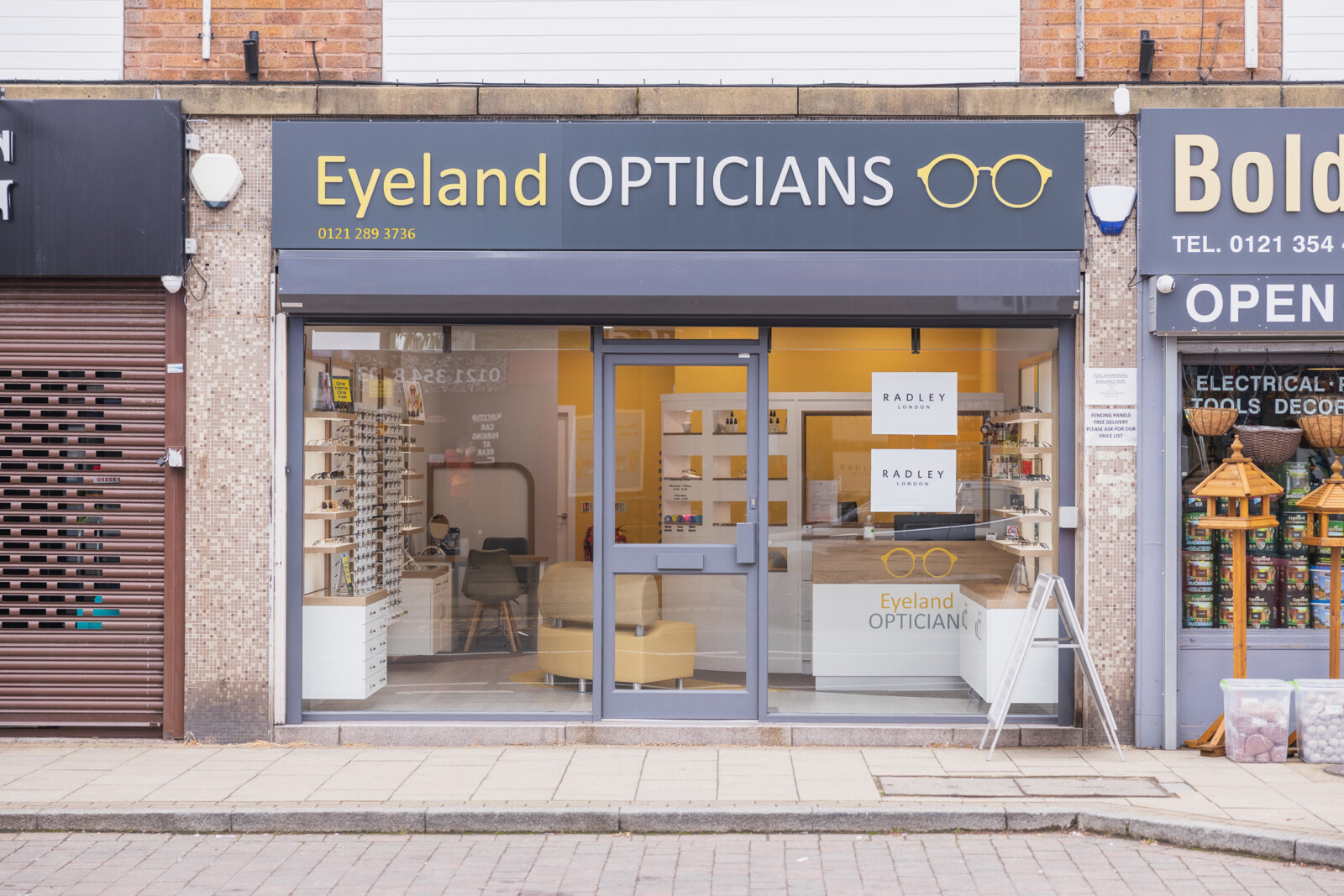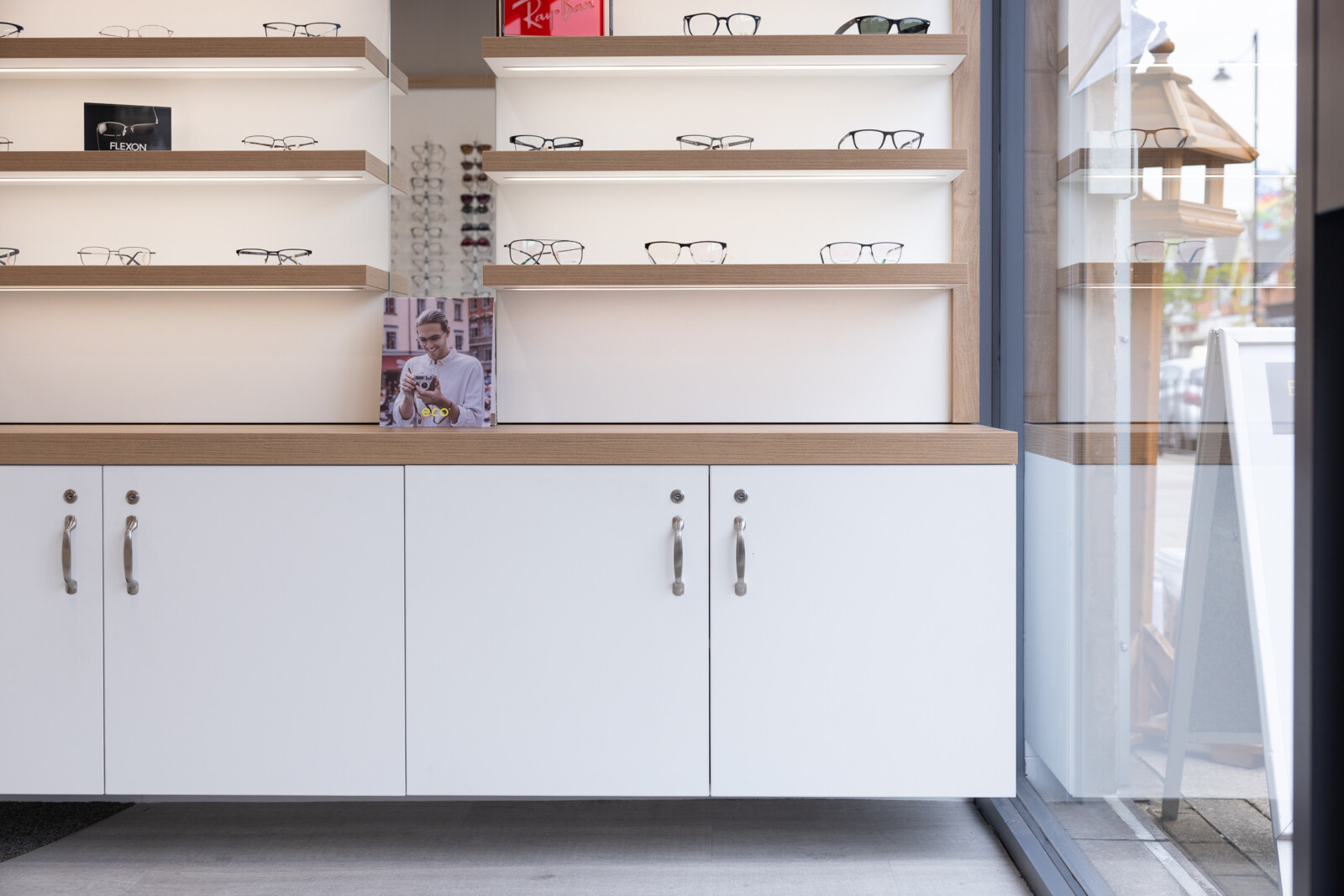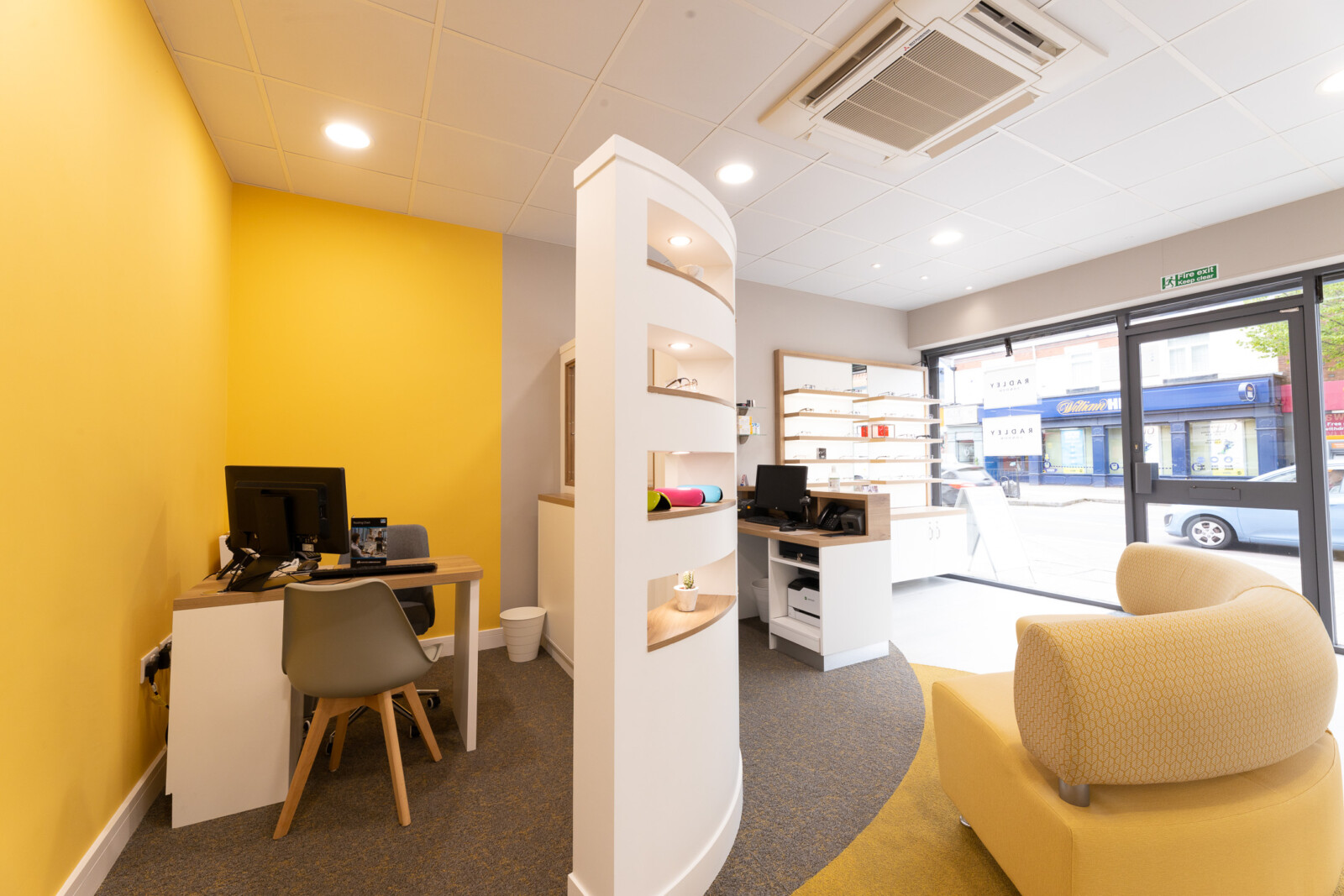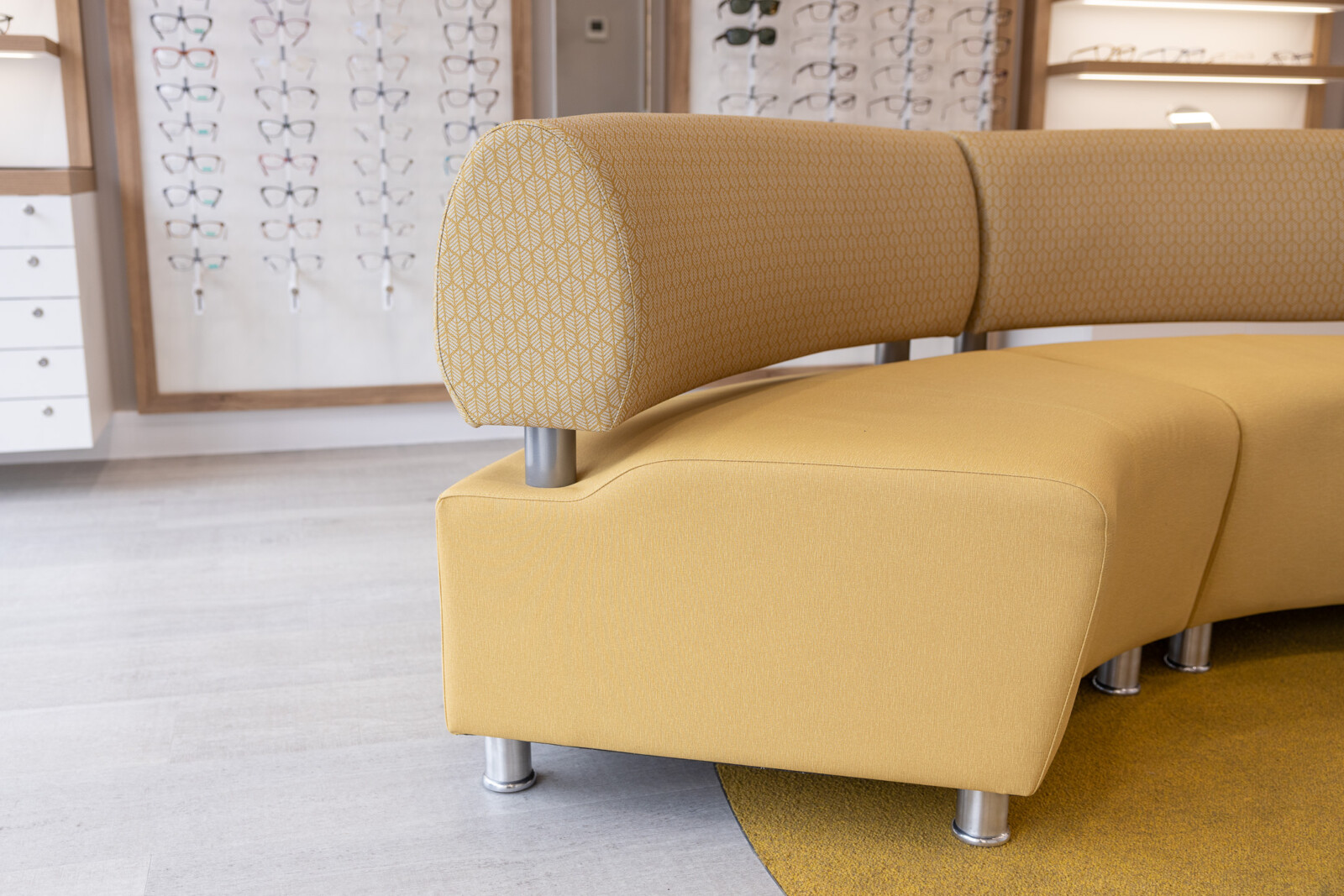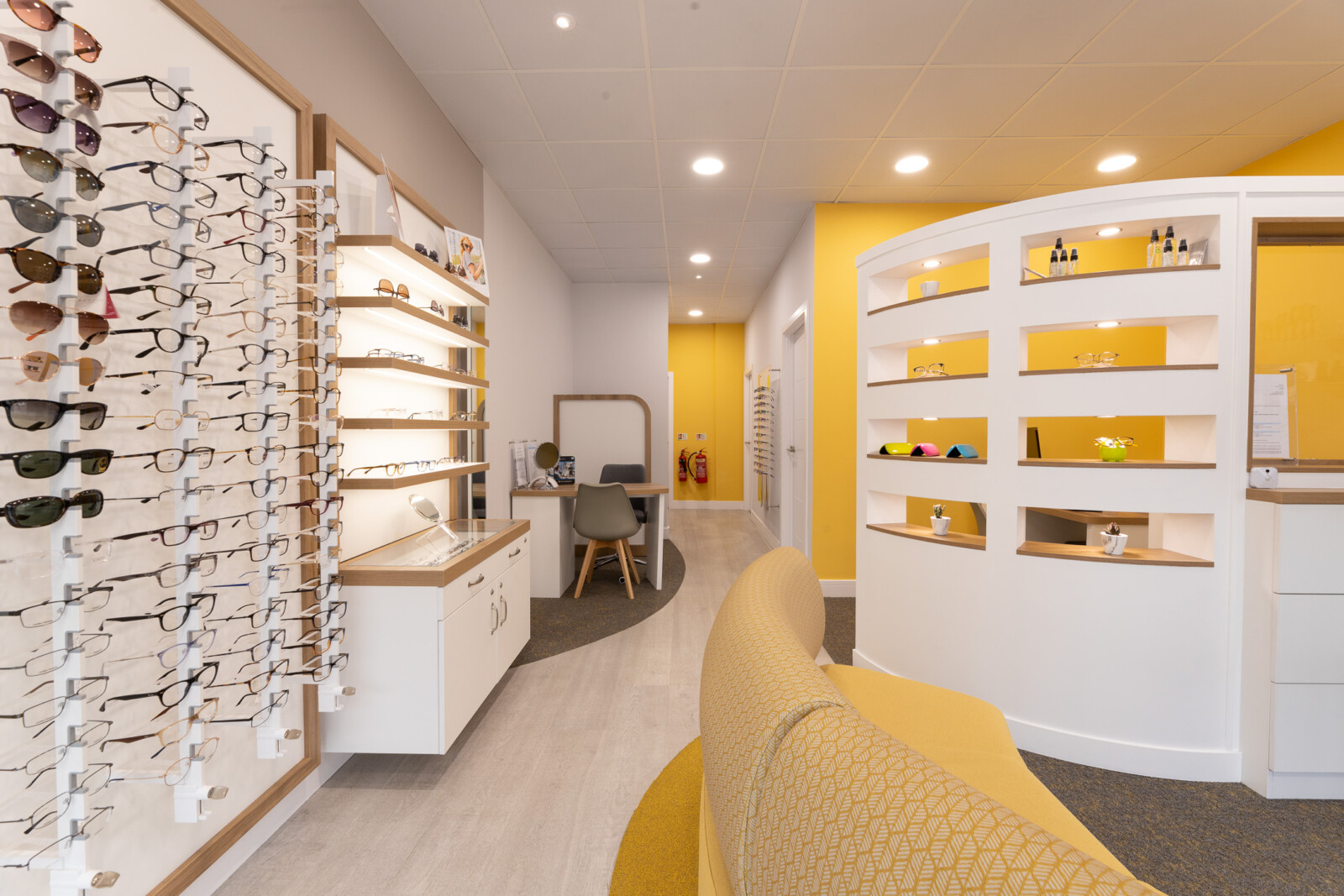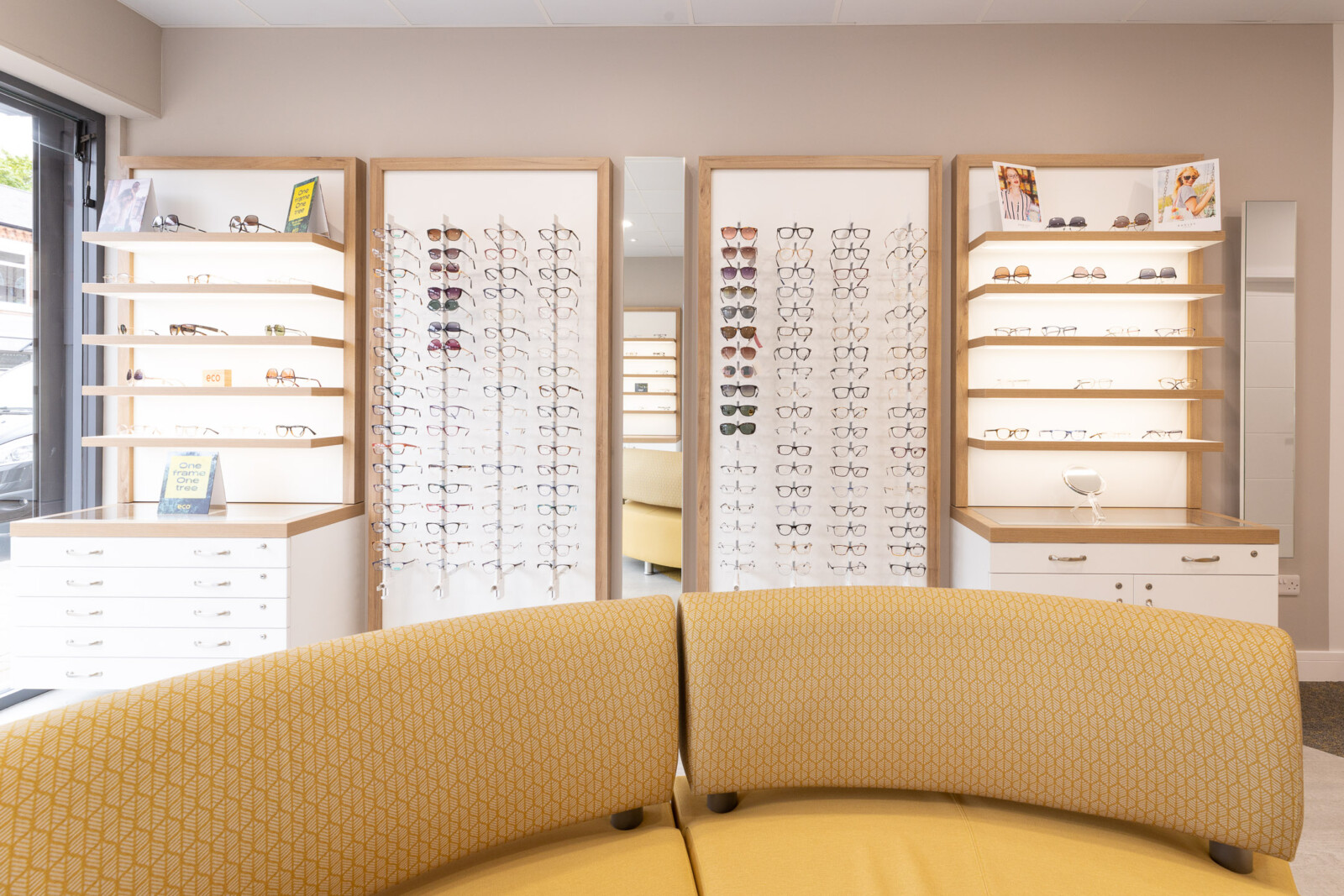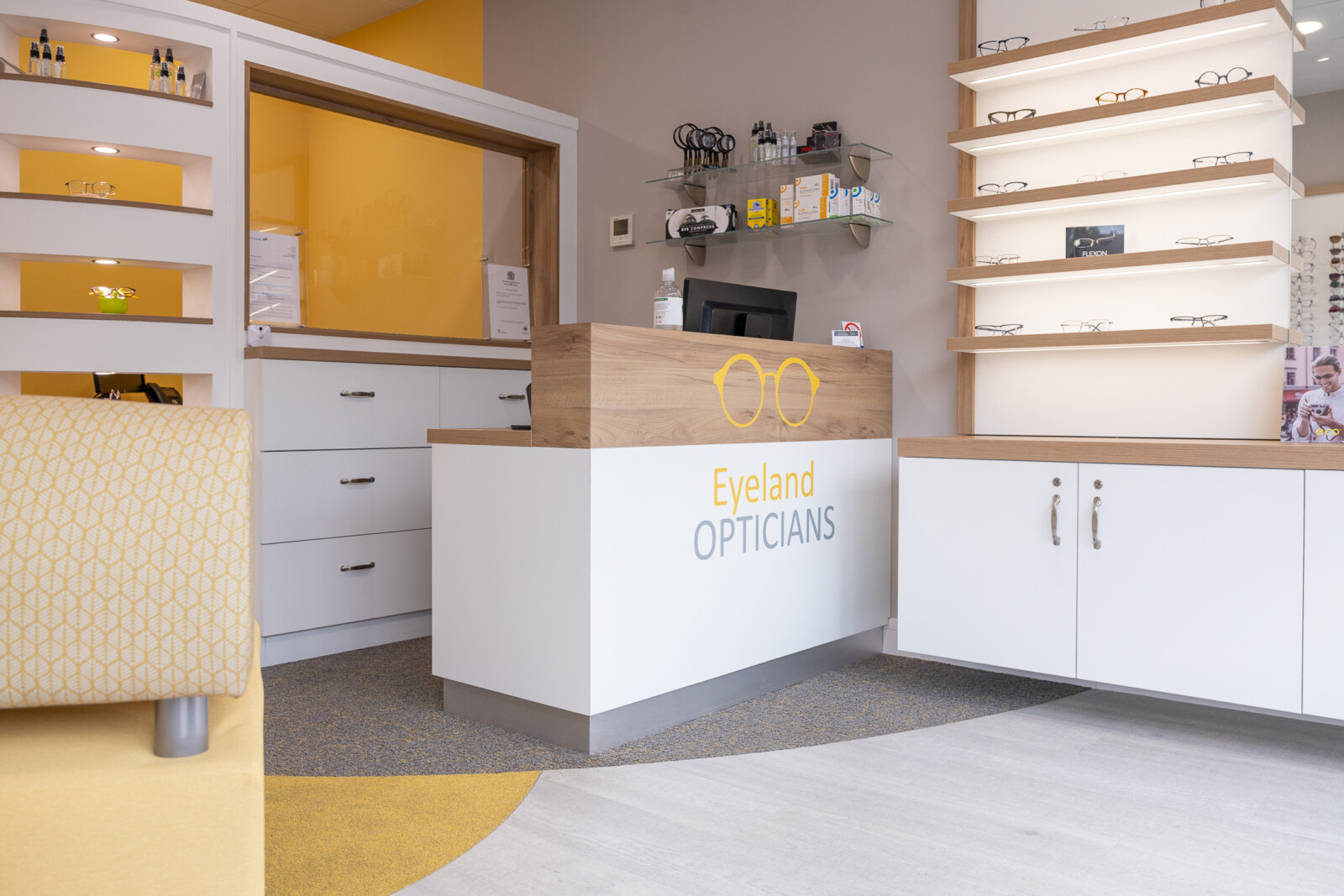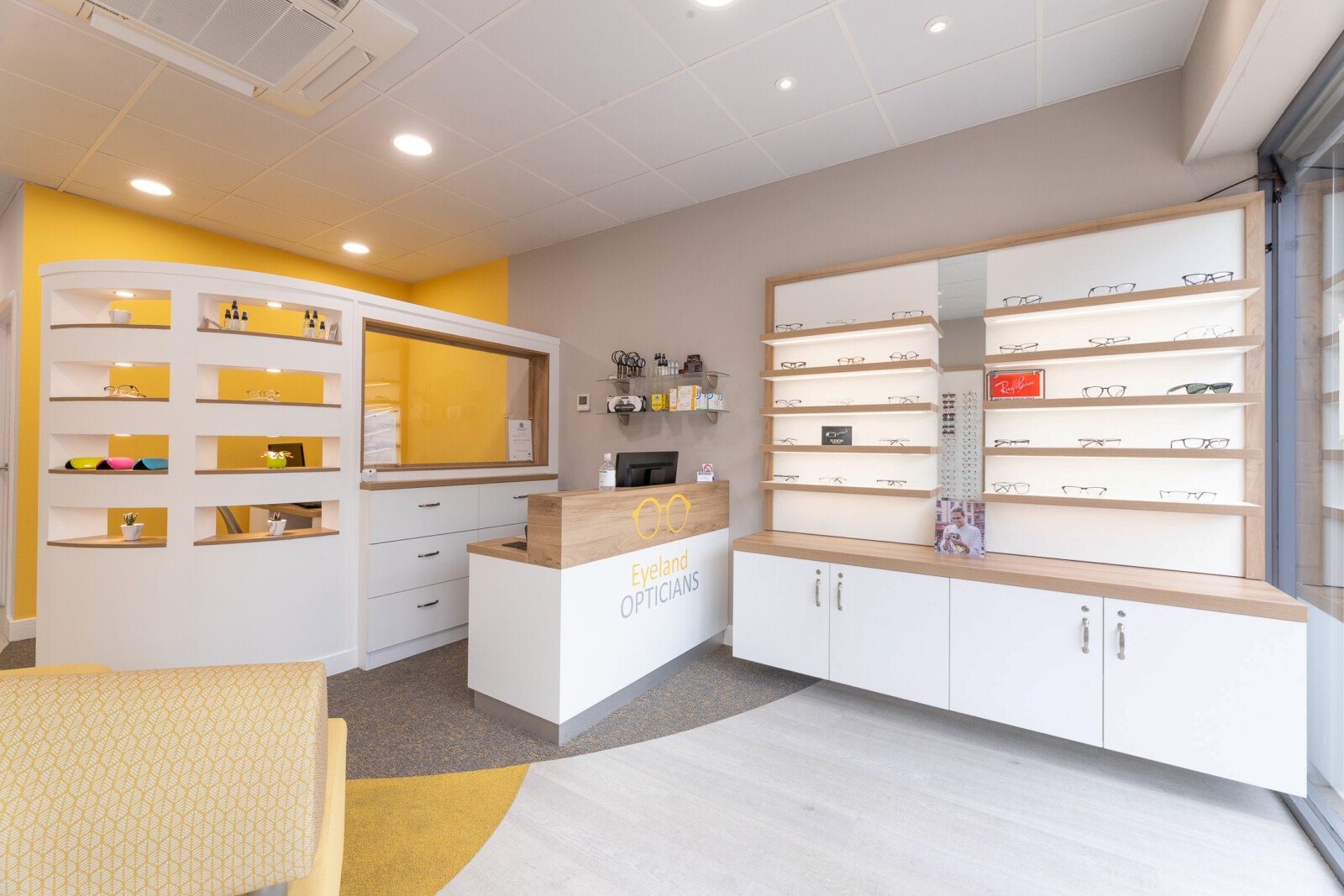 The vibrant, contemporary interior incorporates Eyeland's brand colours and makes for a tasteful and sophisticated customer experience. The displays are a combination of LED illuminated shelves, with display rods either side. The flooring is a luxury vinyl tile in a grey wood effect, which is brought alive by the two different colours of carpet in the seating area. The curved sofa completes the look, setting the atmosphere of the space.
It's so refreshing to see optical practices steer away from being too clinical, and this one is a happy balance between efficiency and warmth. It welcomes new patients and they feel at home once inside. As always, the design details are really important, and our designers take a lot of trouble with handles, legs, textures and colour.
The branding theme is strong, starting on the street with the new shop front signage. Inside the practice it continues, but is not over-powering. A visit to Eyeland Opticians is a memorable, satisfying experience, and our Customer is really pleased with the outcome.
Works carried out
Design, visuals and mood board
Trade drawing package
Displays and furniture design and manufacture
Installation of displays and furniture
Design, manufacture and installation of shopfront signage