They knew the space was very plain: a large office space, with white ceiling tiles and grey carpet tile flooring. The challenge was to create a Wow factor within the space, where their Customers and Suppliers could visit for training, meetings, and briefings, and where some of their staff could work on a daily basis. Their branding would be strong and the look and feel would be in line with their corporate brand guidelines.
Mewscraft's Designers visited the site, surveyed it, listened carefully to what was required, and then set to work. The result was a striking proposal which certainly caught the eye of both the Directors and the Marketing Team. Coupled with a competitive quotation, we saw off the competition and were delighted to be appointed to work with Widex.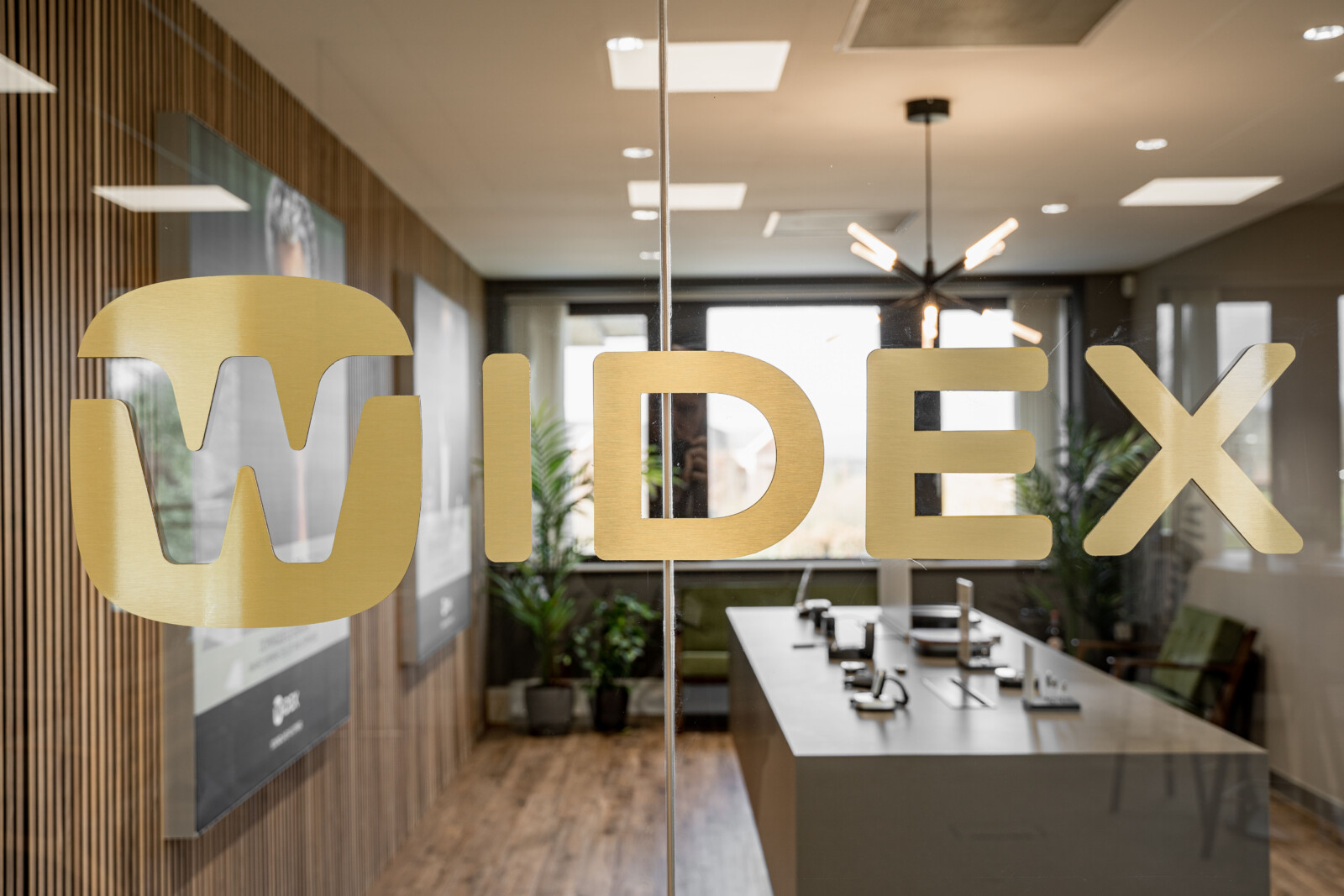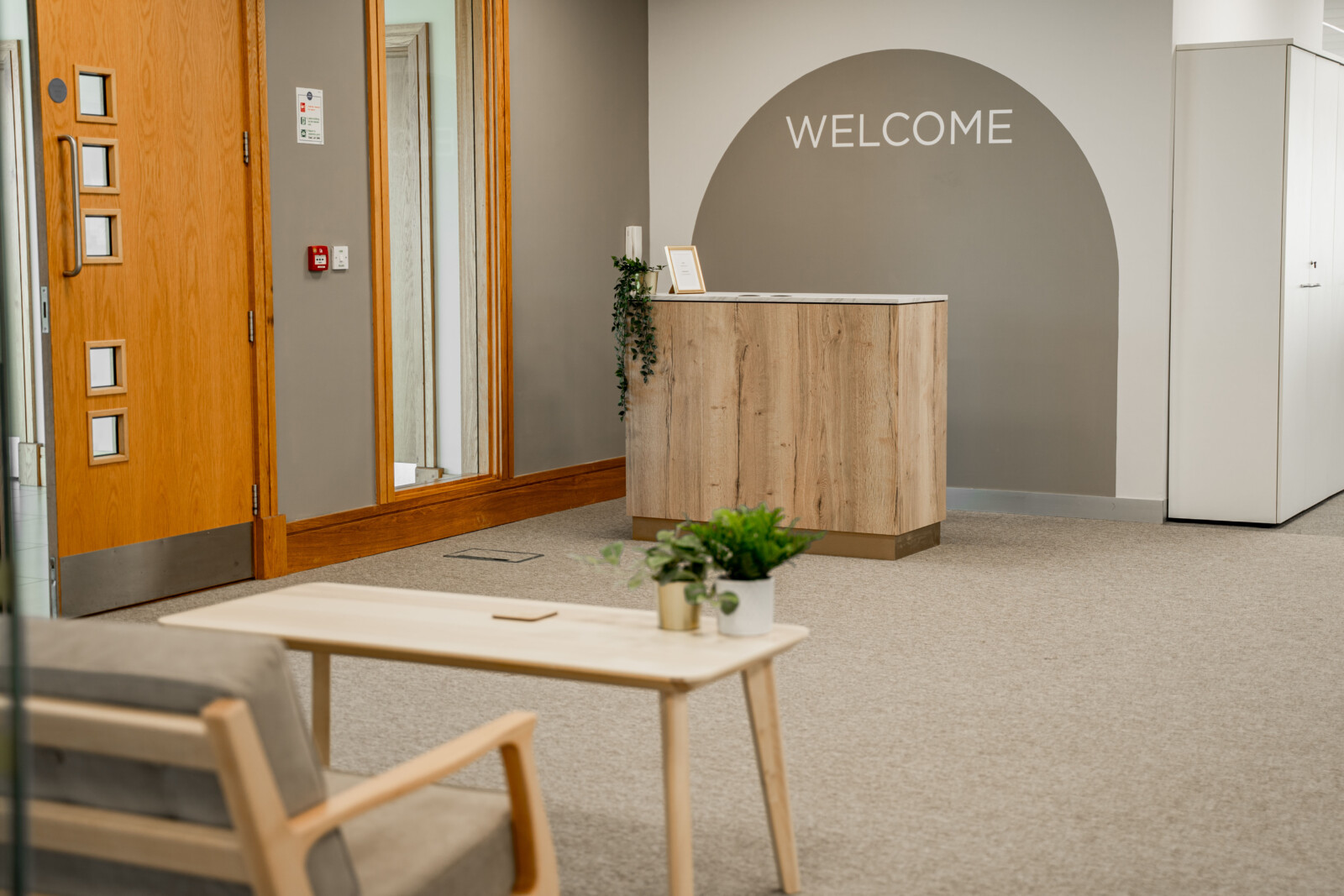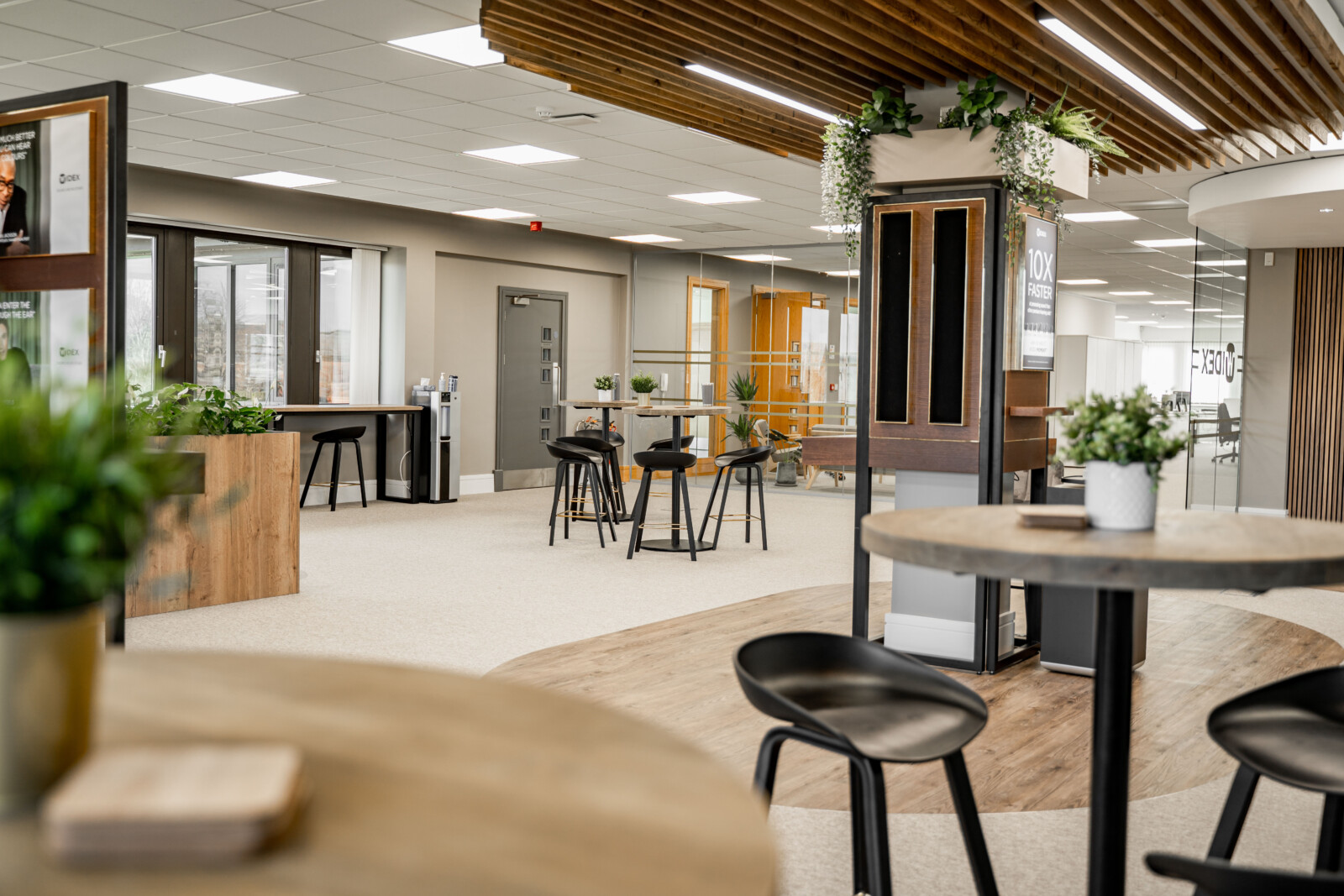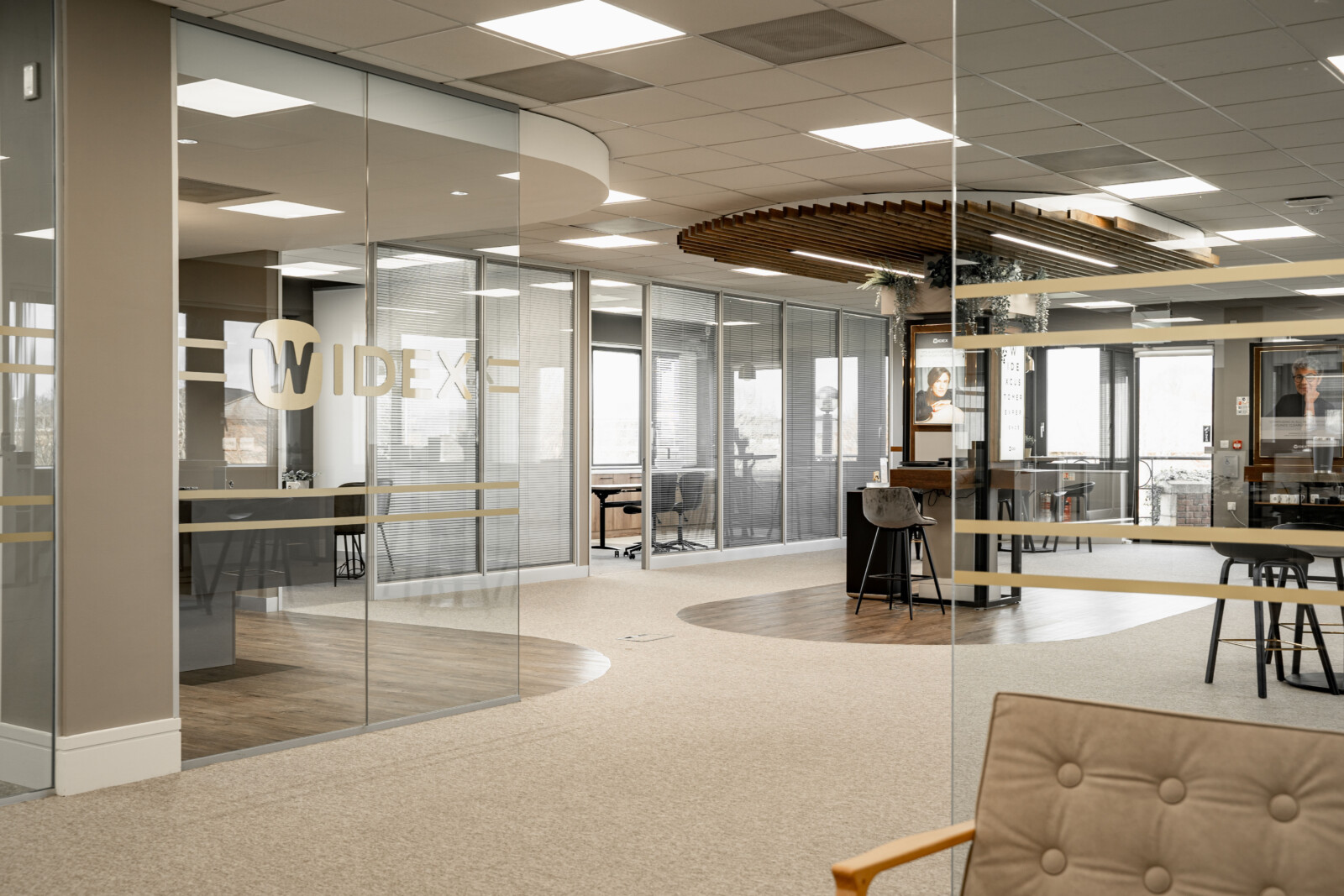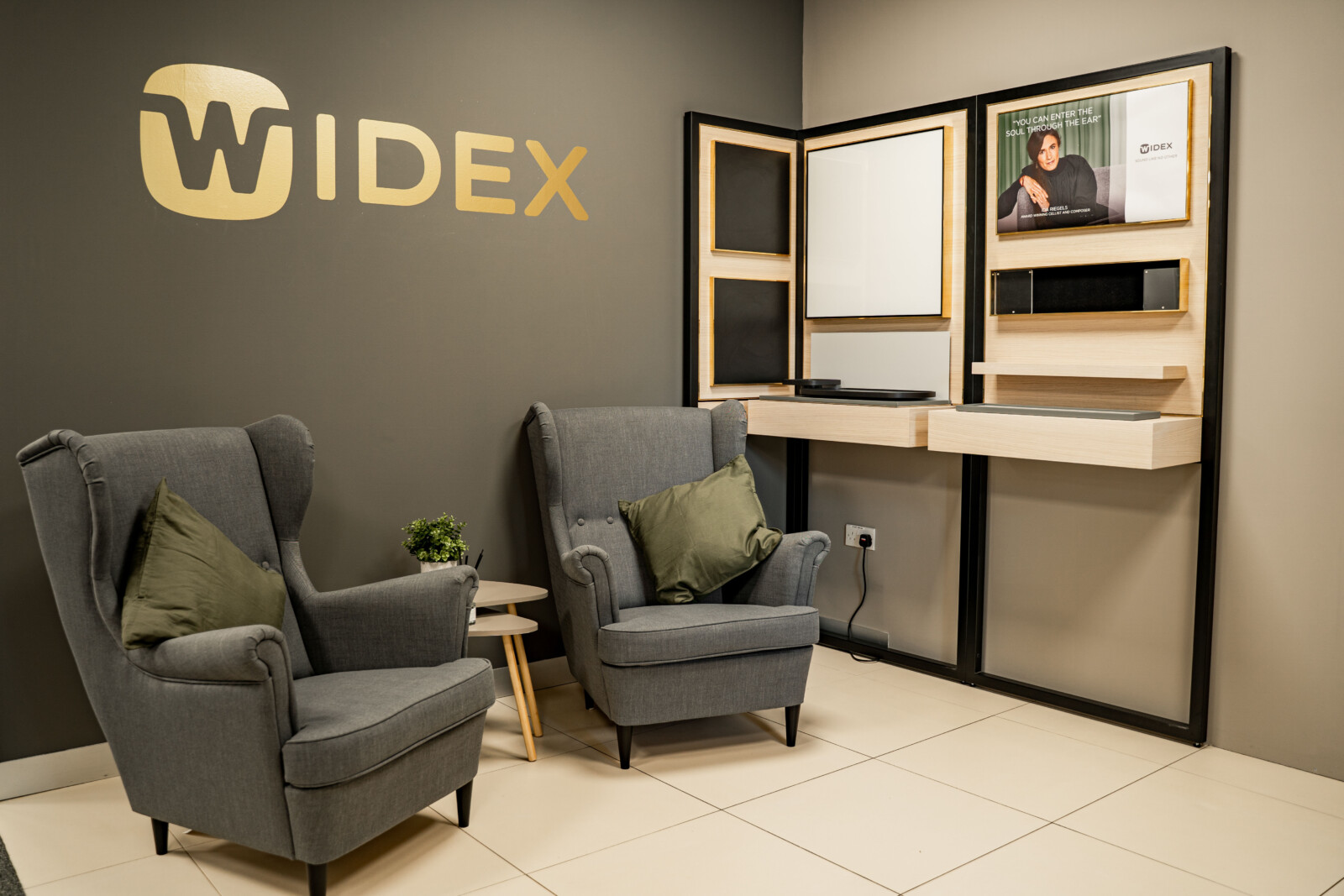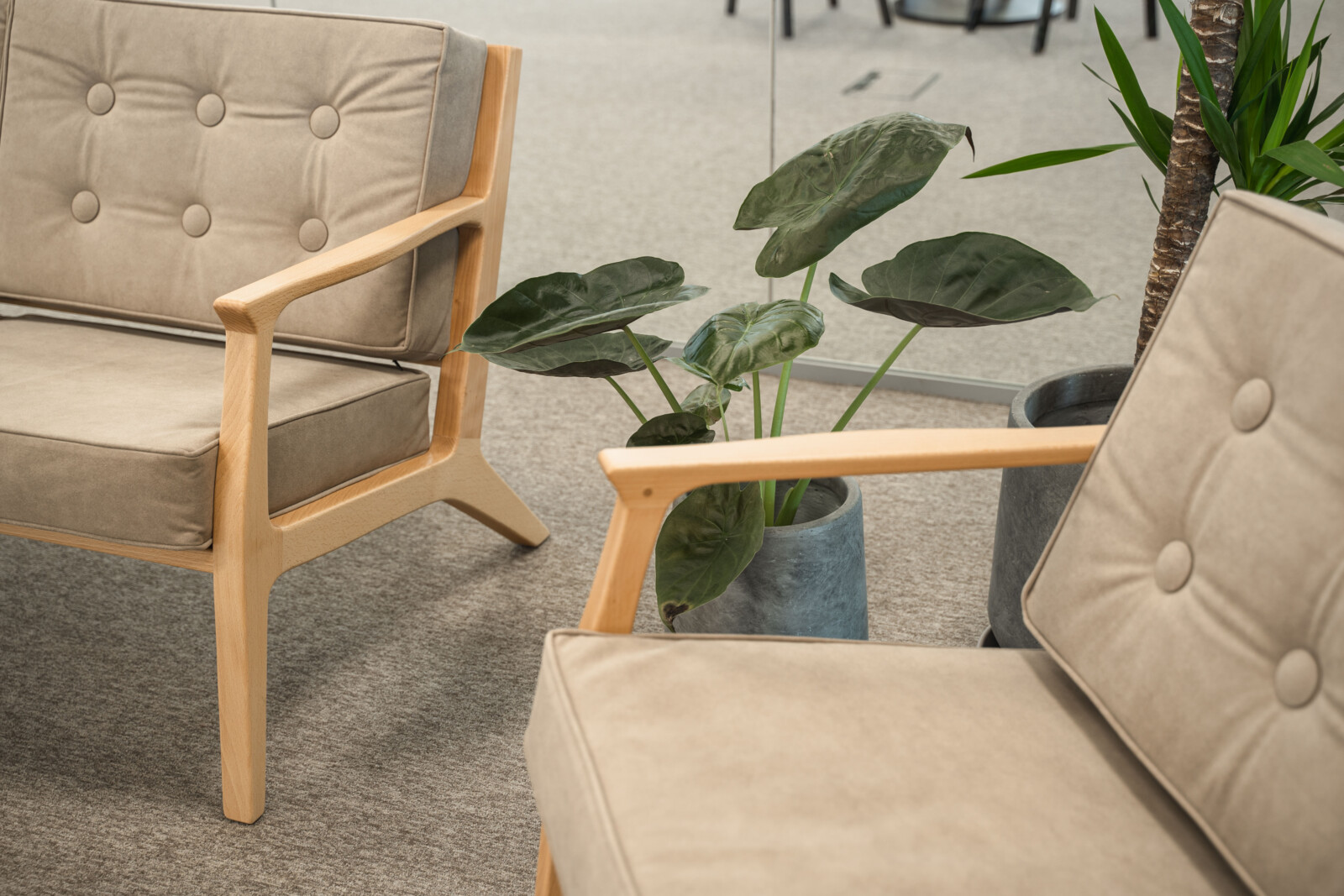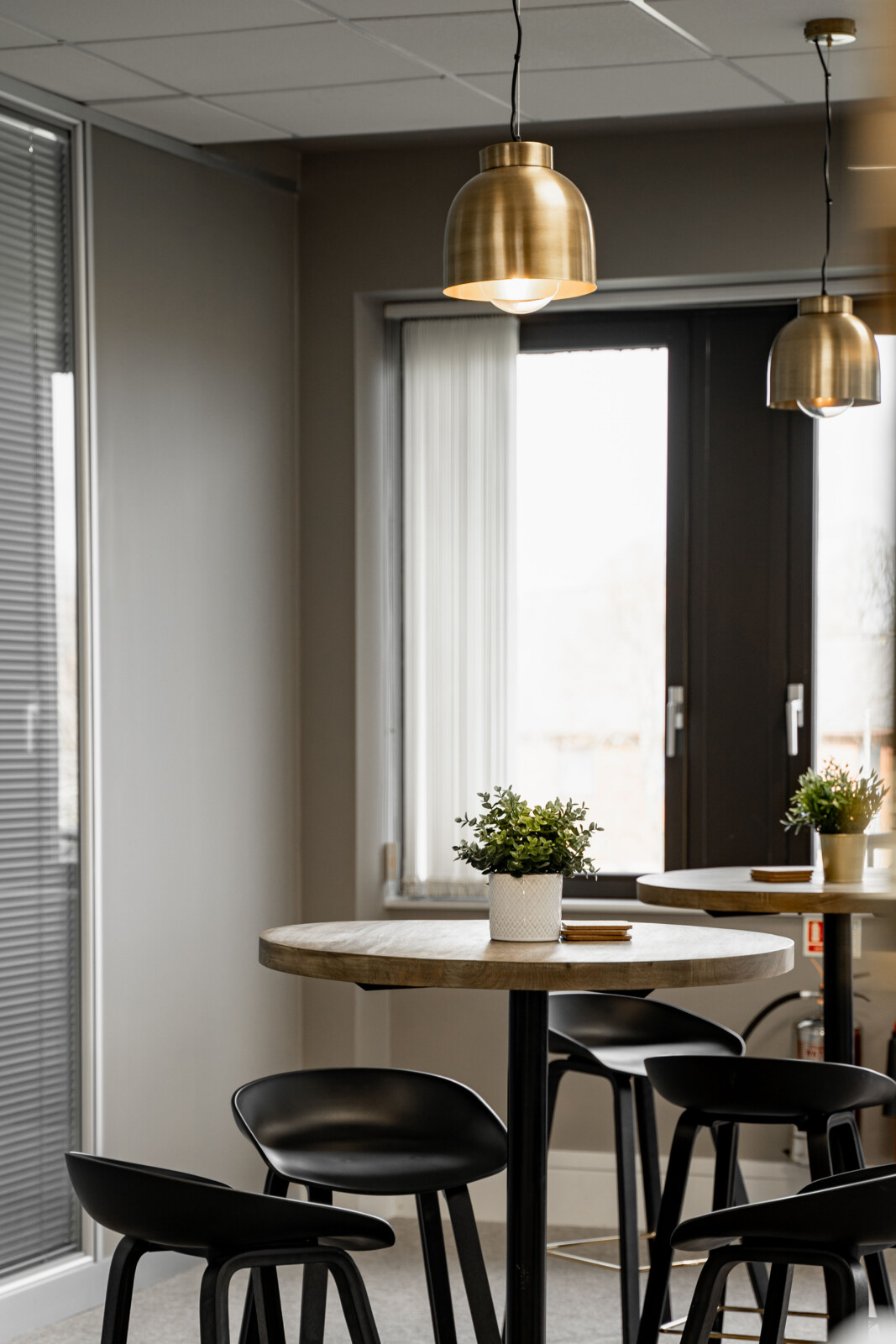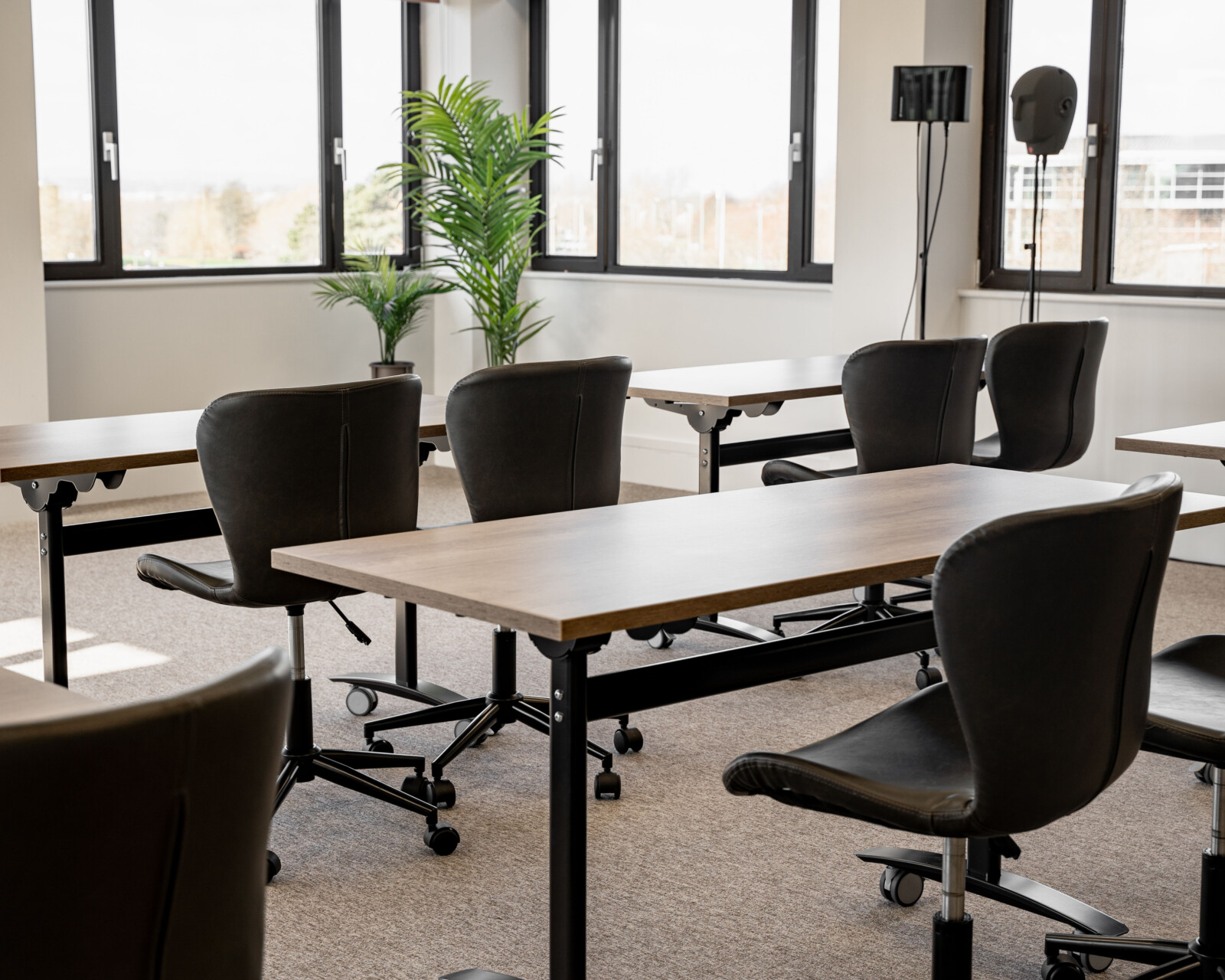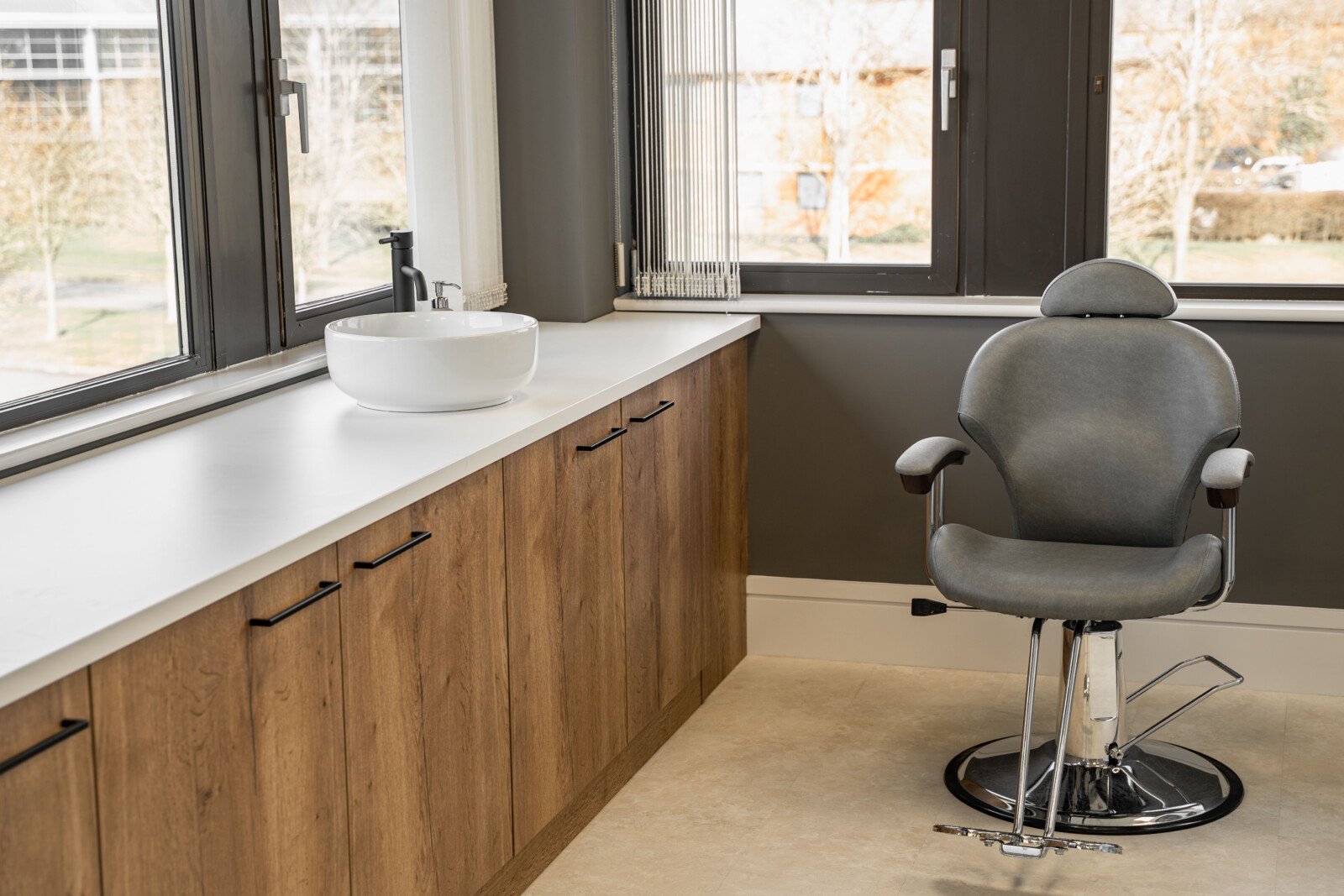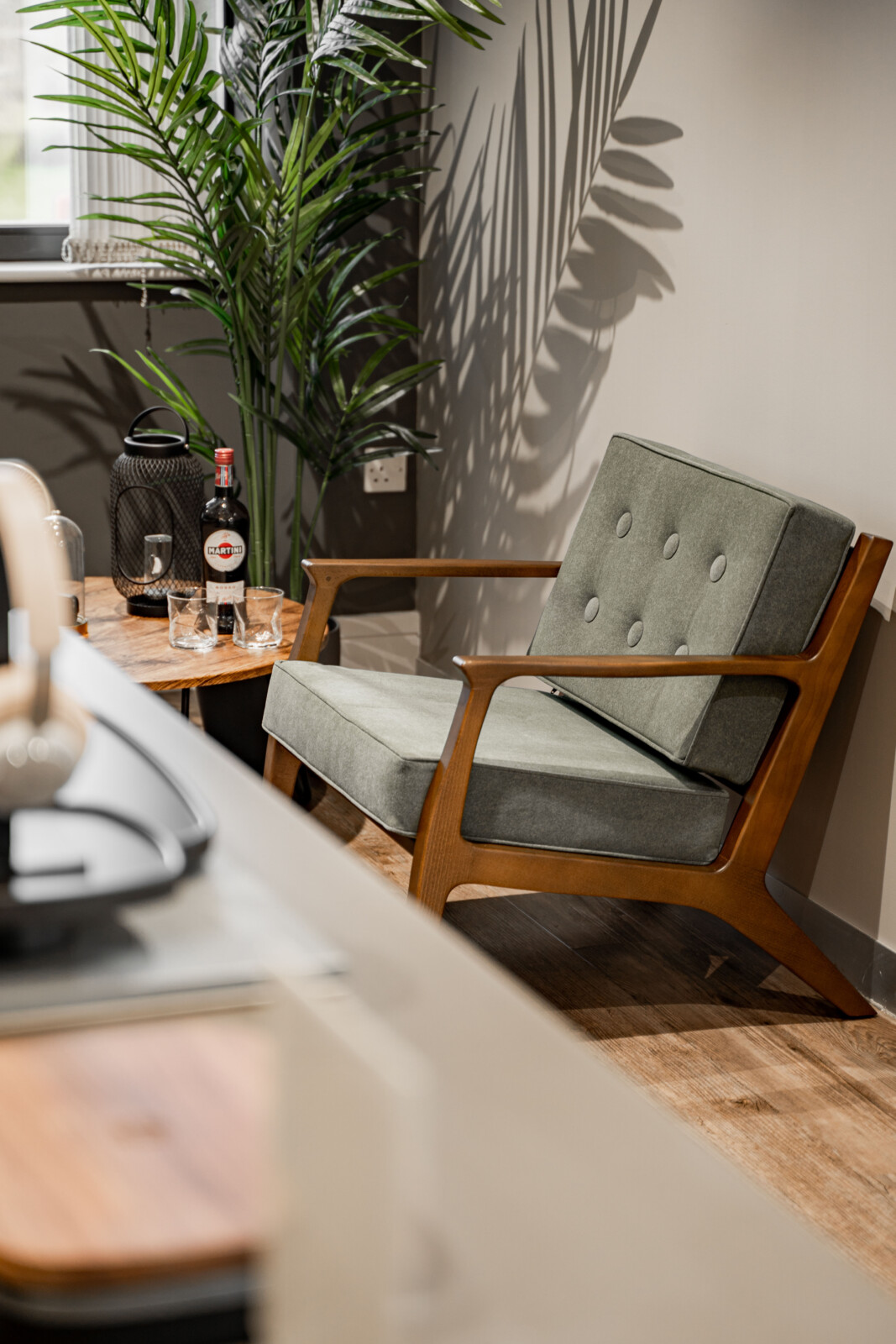 The project was completed in January 2022. The team at Widex are delighted with their new environment which they have occupied and are making the most of.
The motivational benefits of the new space are hard to summarise in a few lines. Staff feel happy and proud of their environment. This reflects in the positivity they project to Customers and Suppliers. The brand is enhanced and the physical surroundings help to portray Widex as a truly excellent Company and leader in their field.
Works carried out
2D floor plans
3D visuals
Flooring
Partitioning
Changes to existing glass partitioning
Electrics and data
Lighting scheme
Air-conditioning
Ventilation
Plumbing
Decoration
Graphics
Displays and furniture
Bespoke ceiling raft
Seating
Furnishings