Our Customers at the Optical Studio know us well, as we have previously refurbished their Farnham and Virginia Waters practices. They have wanted to refurbish Pimlico for many years, and so we were delighted when they decided to go for it in the summer of 2020. They have a very good eye for design, and really want their practices to be something special. We enjoy working with them and most certainly feel in tune with their aspirations.
The practice needed the ground floor to be re-planned, improving the use of the available space and making the most of the rear area. A structural engineer was engaged to assess the feasibility of creating an archway though to the rear area, and re-modelling the rooms. Building regulations are crucial on a project like this. With a basement to consider, a WC to remove, a means of escape to the rear and a sprinkler system in place. A change in layout most certainly needs to comply with the latest Building Regulations. We handled all this for our Customers, together with flooring, lighting, electrics and data, suspended ceilings, decoration, plumbing requirements, lining out the walls, plastering and so on.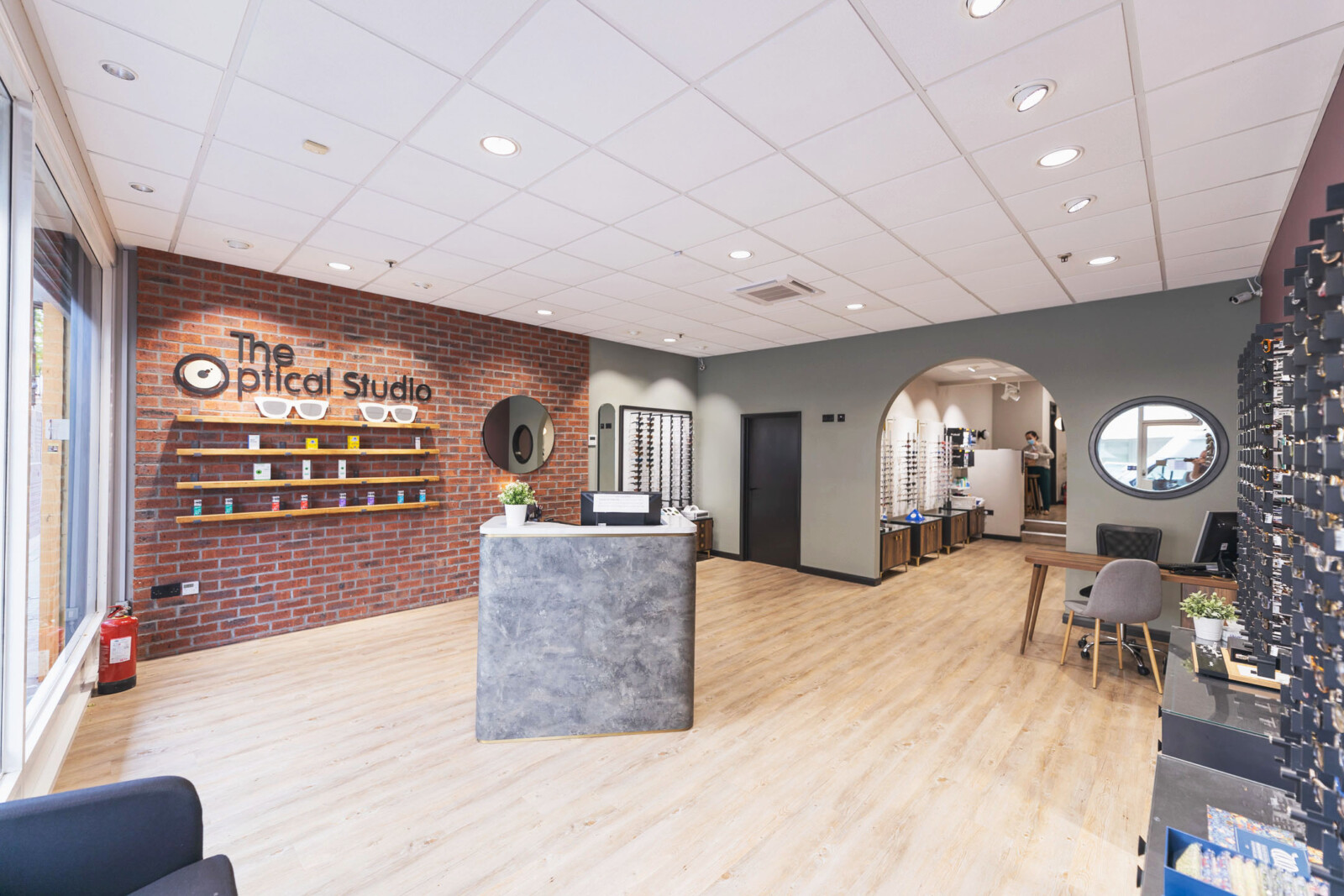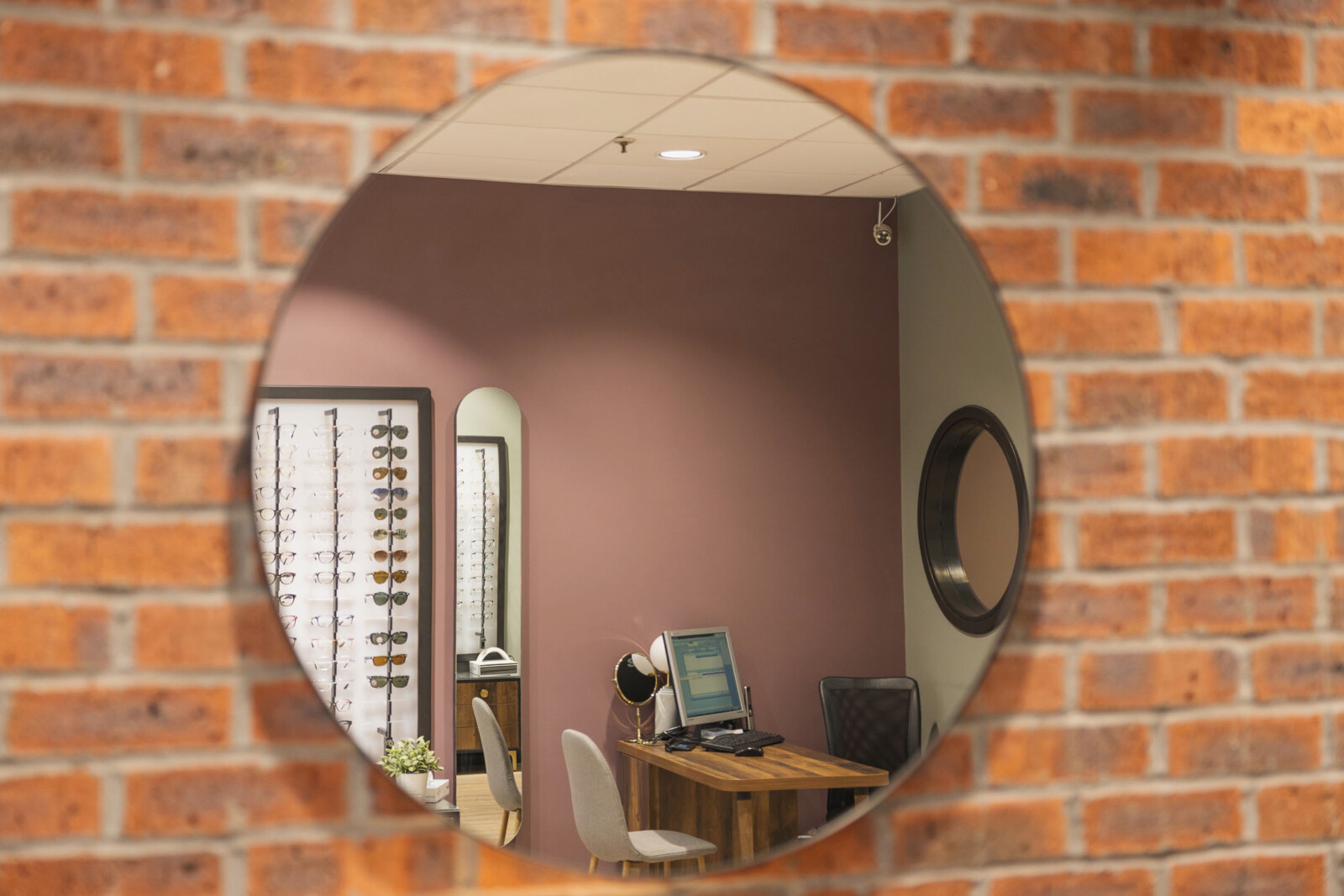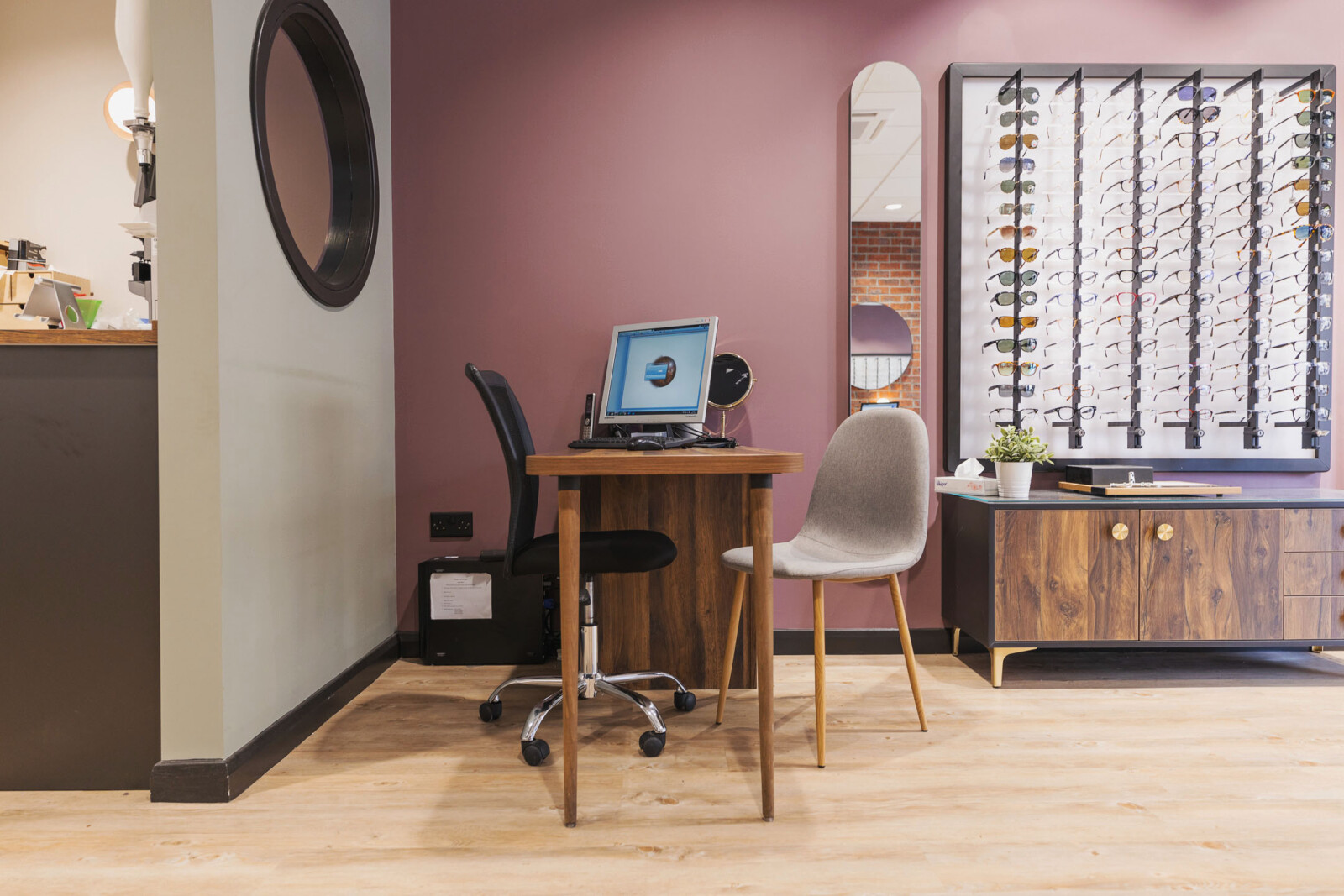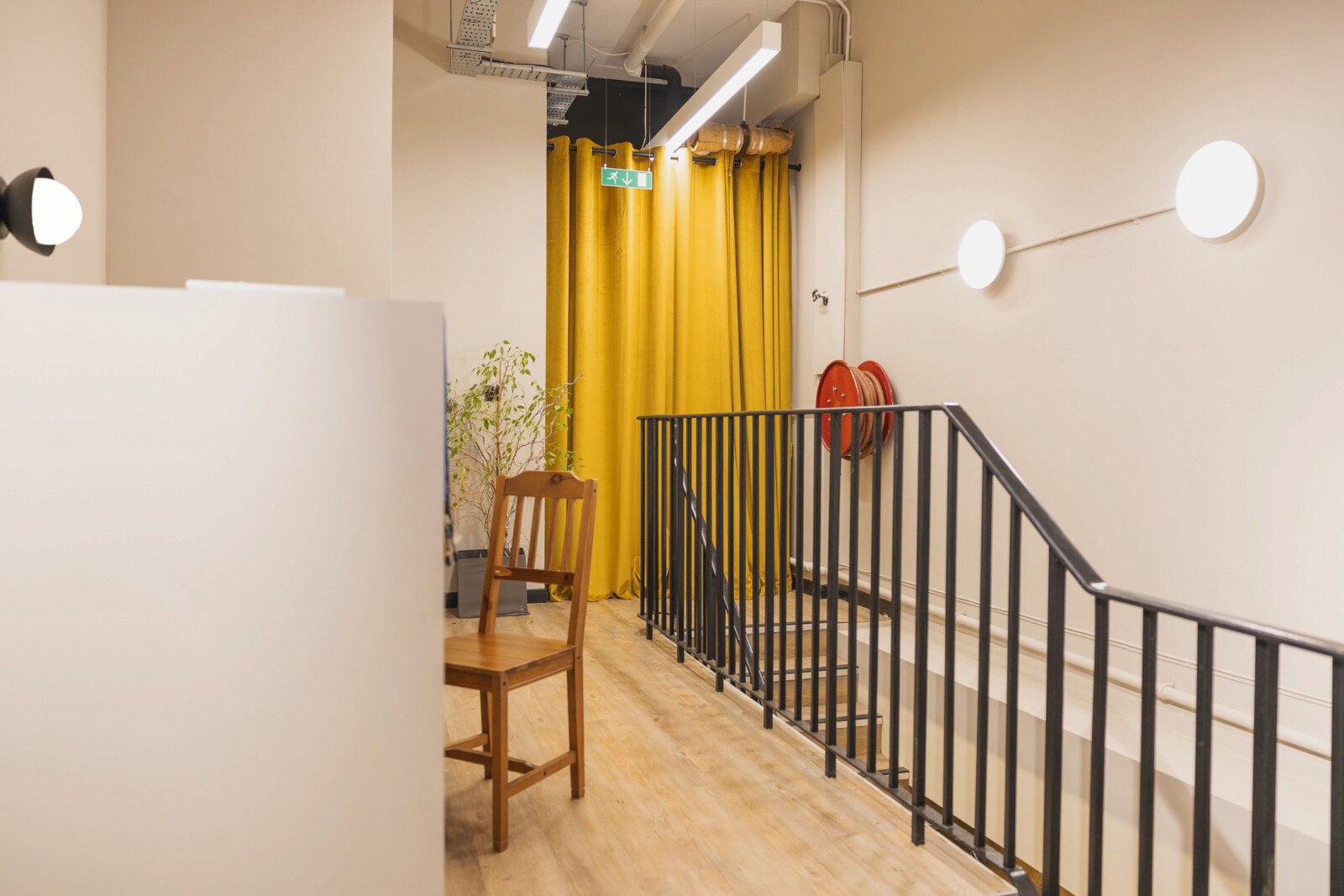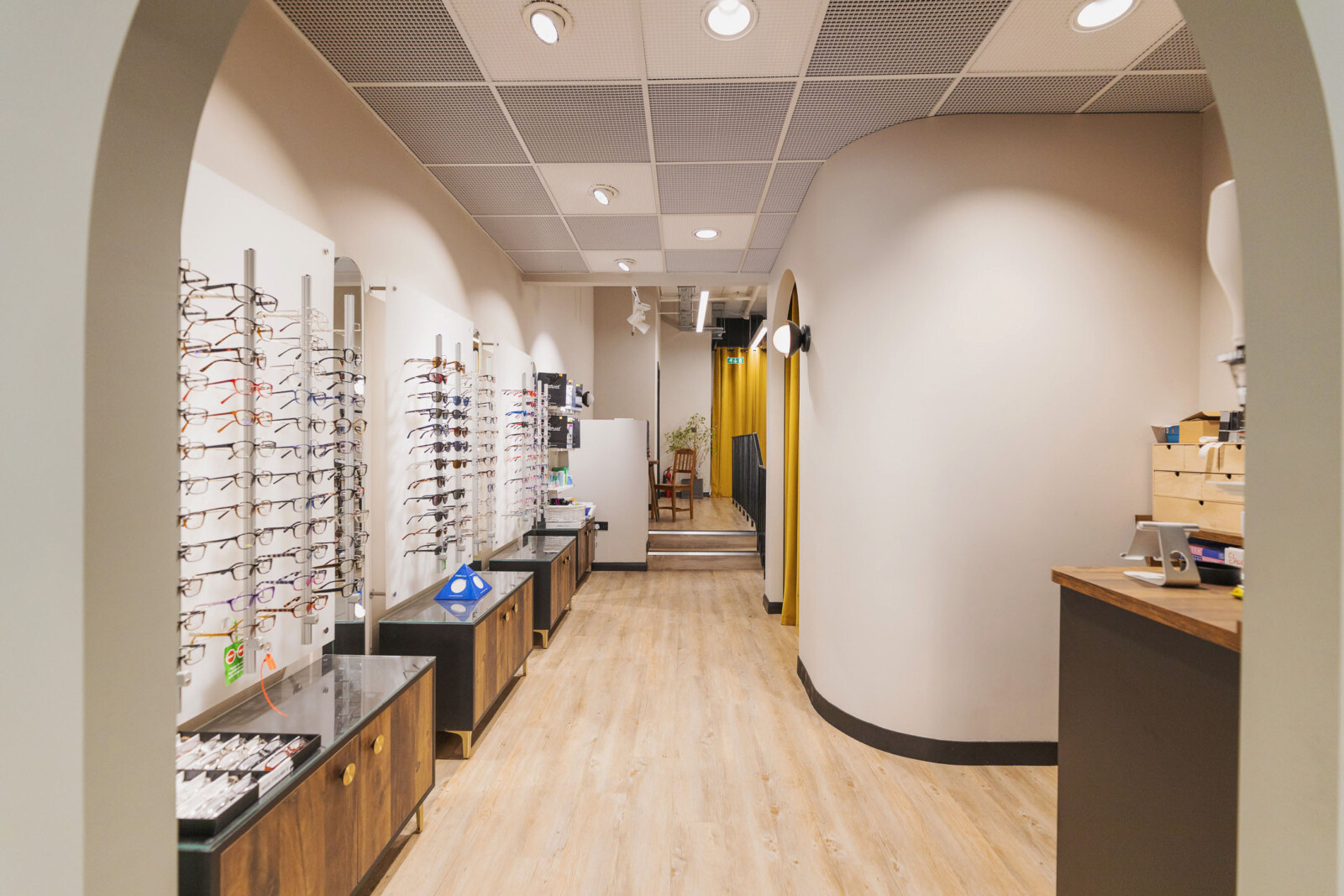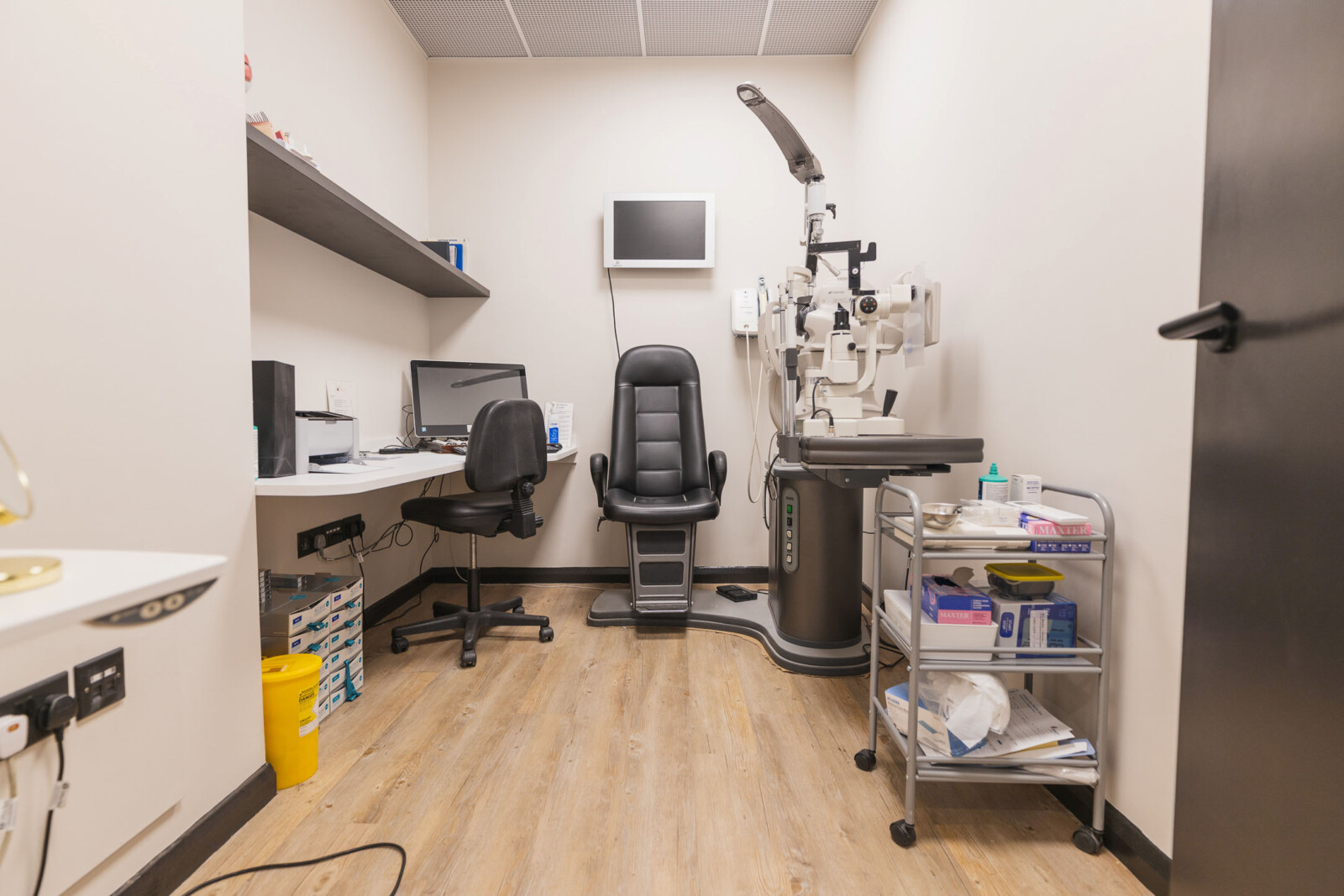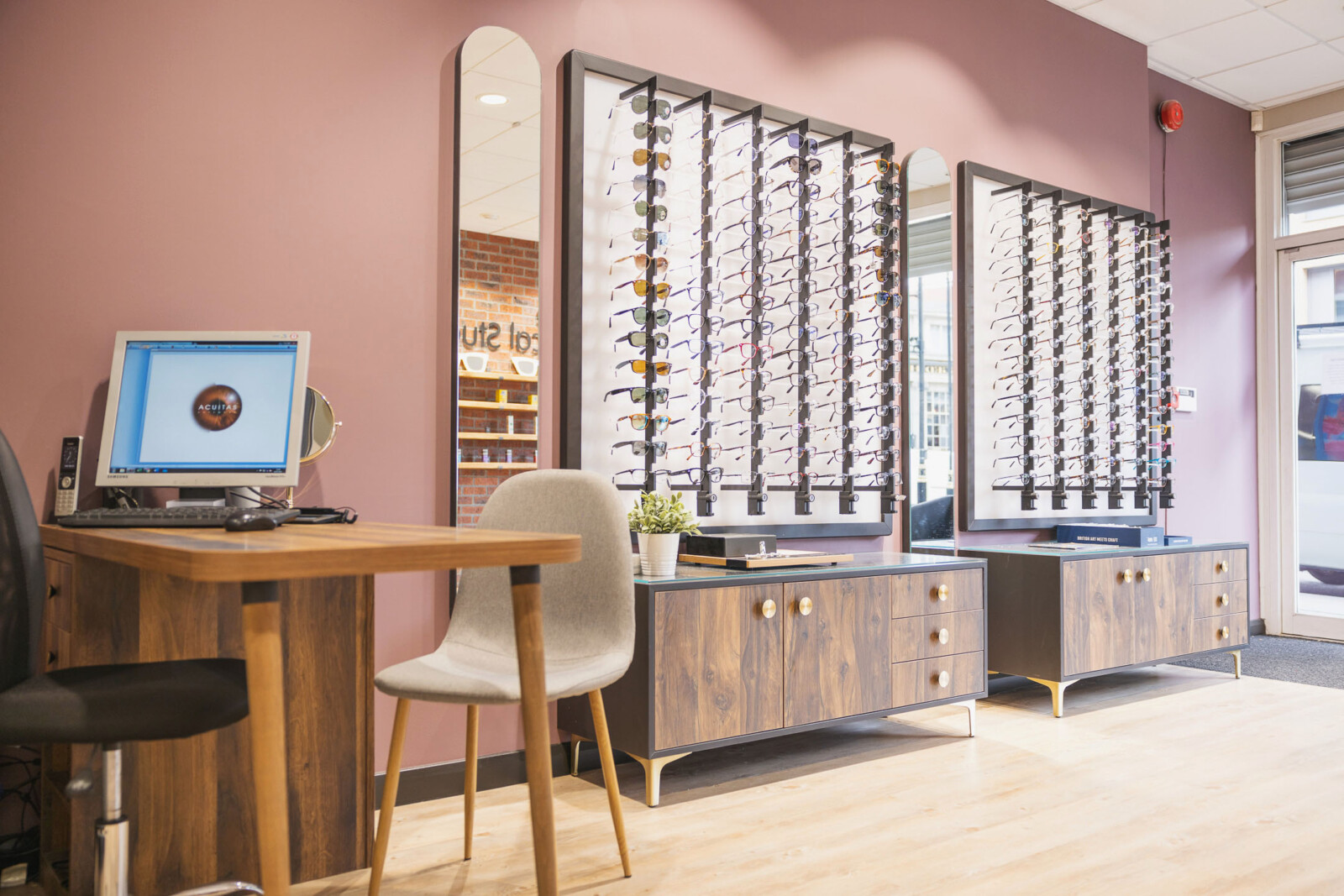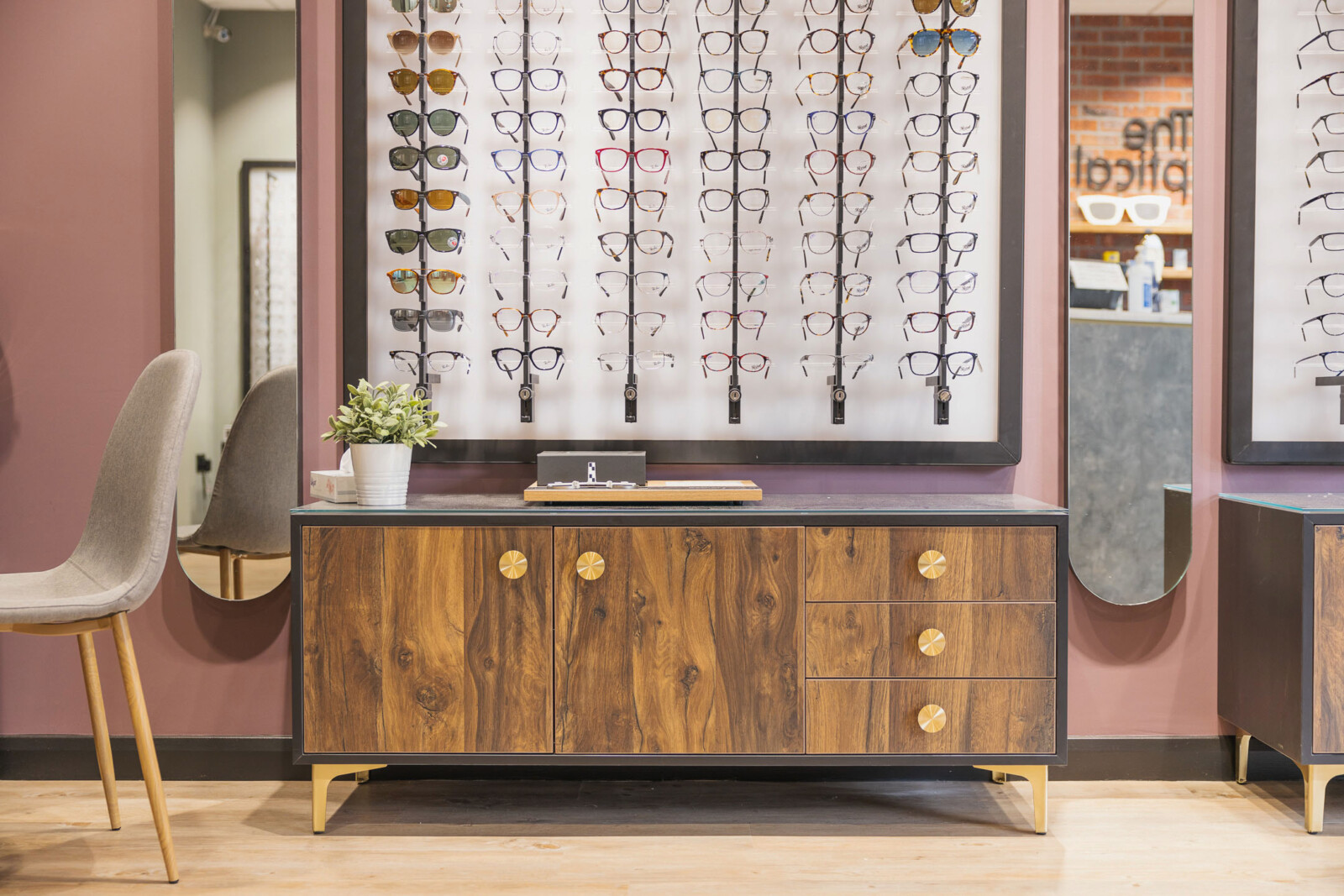 With regard to the design, the photographs speak for themselves: the space has been transformed and looks so much bigger. One's eye is drawn from the front of the practice to the rear, with glimpses of the back area seen through the archway. The brick wall that we installed introduces texture and interest to the front area, with heavy duty wrought iron shelf brackets supporting solid wood shelves introducing a hint of the industrial.
The furniture and displays add to the look, with dark wood and stone effect finishes, and brushed brass legs and handles. The Welcome desk near the front entrance puts Customer Service at the heart of the practice. The frame display consists of contemporary black display rods, set on a frosted background, with a dark frame. Curved mirrors break up the display and the drawer/cupboard units with the rich wood finish add depth to the scheme. The LED lighting adds drama and atmosphere to the space.
The pre-screen area also has an arch to it, which is closed off with a full length velvet curtain when required. The repairs area has a circular one-way mirror window, so that visibility to the front of the practice is possible from this space. The functional and the aesthetic have been considered together throughout the practice.
Budget is also vital on a project like this. We were always conscious of maintaining a balance between making the space look amazing, and controlling the costs. Our experience helps with this as we have good contacts in the trade. And our Designers are skilled in creating the look through clever detailing.
The work was carried out in mid- December 2020 to mid-January 2021, navigating the challenges of lockdown restrictions. Our Customers are really pleased with the outcome, as we are too
Works carried out
DESIGN
REMOVALS
STRUCTURAL BUILDING WORK
PARTITIONING
ELECTRICS & DATA
PLUMBING
CEILINGS AND LIGHTING
FLOORING
DECORATION
GRAPHICS
FURNITURE AND DISPLAYS
PROJECT MANAGEMENT
BUILDING REGULATIONS