The building was in a very poor condition, and had been used as social housing. So whilst it met electrical and other regulations it was extremely dated internally, damp, run down and in need of some major TLC.
The brief was to bring the three existing flats up to modern standards, and to try to create a fourth flat in the attic. The flats were to be rented out once complete. The communal hall and staircase to all four floors was also to be refurbished. The Mewscraft Designers created technical drawings of the building, including survey drawings and proposed plans and elevations. The flats were re-configured to provide 2 double bedrooms, a generous living room, kitchen, a good sized bathroom, and a separate cloakroom with WC. The attic flat was slightly smaller.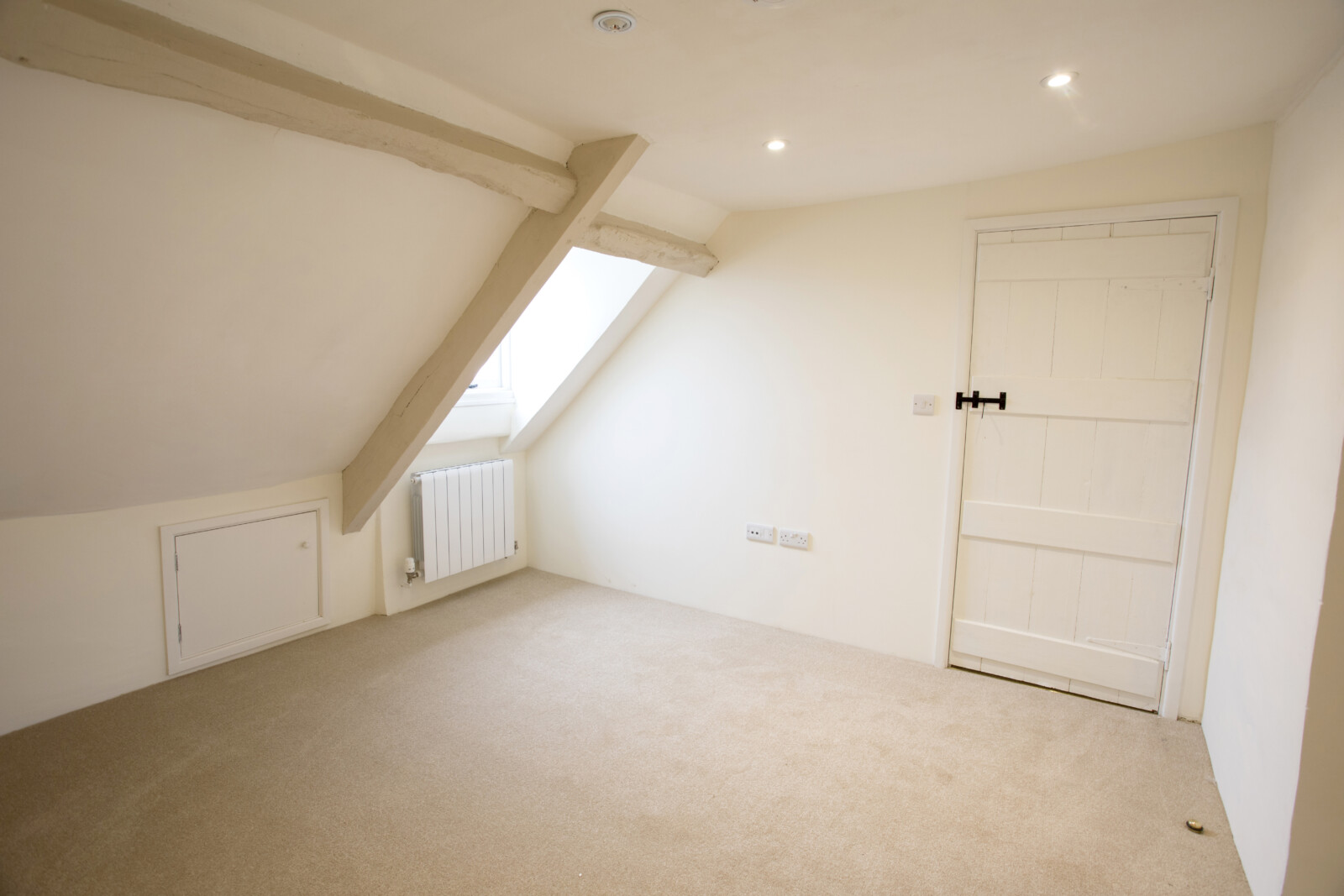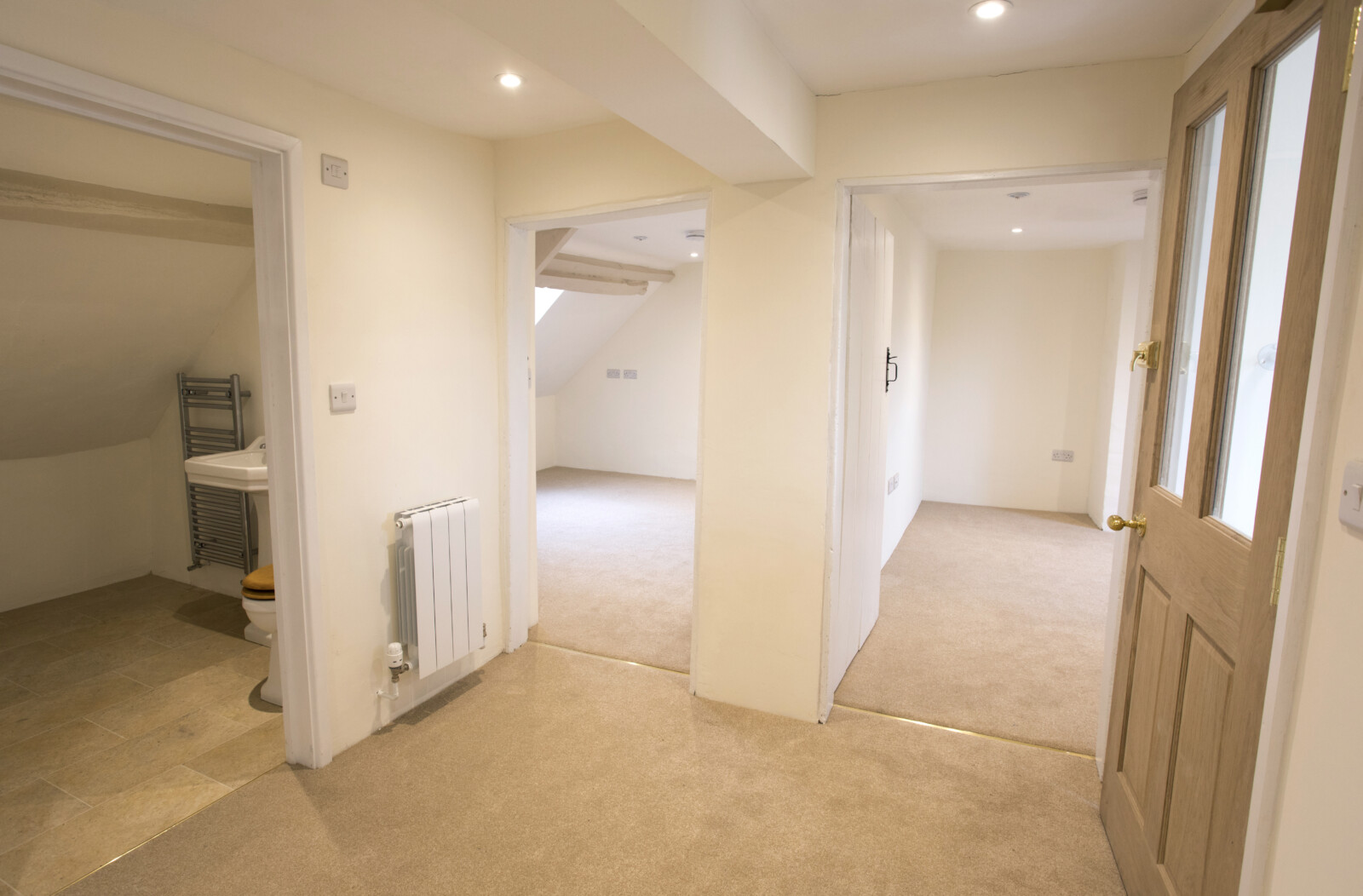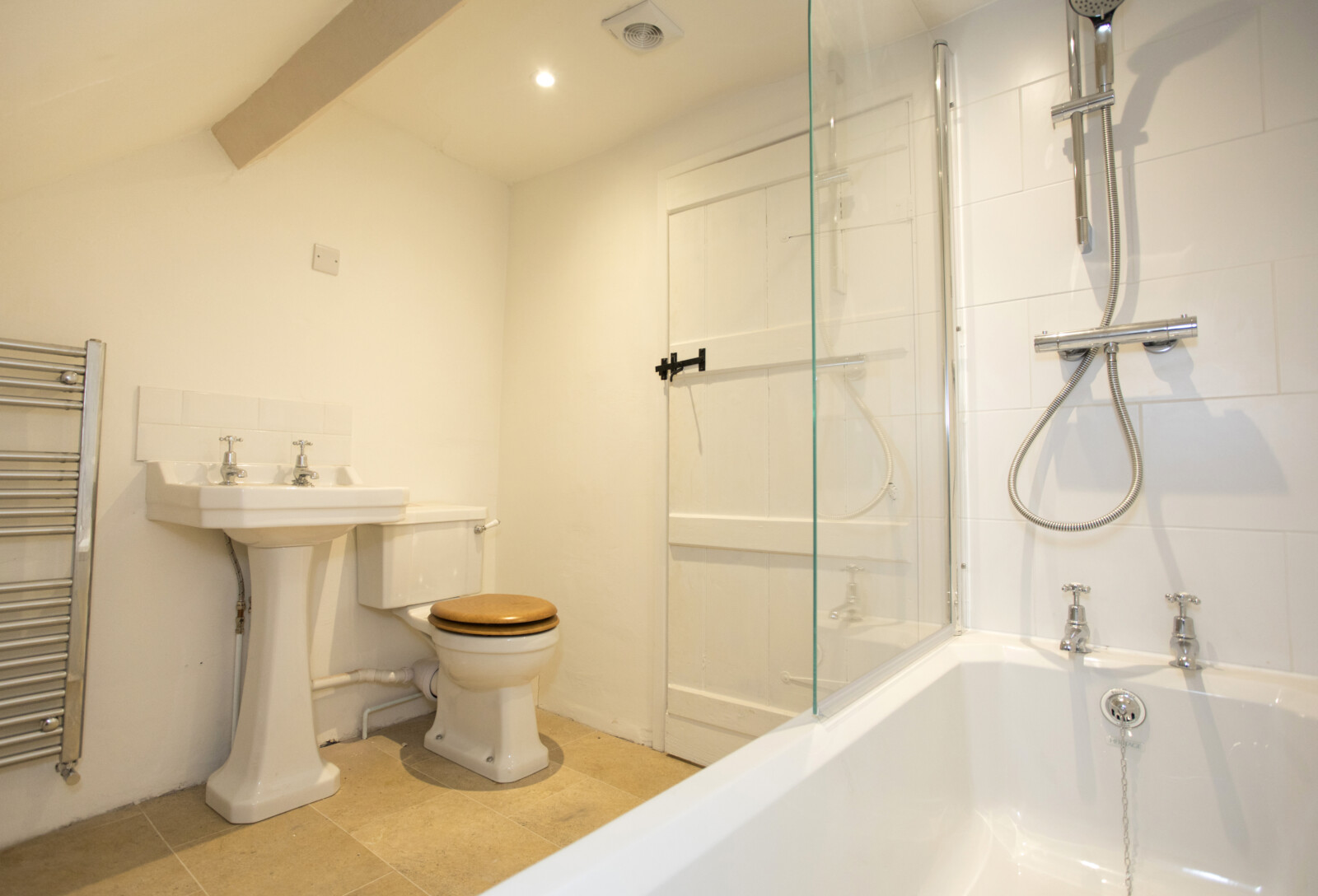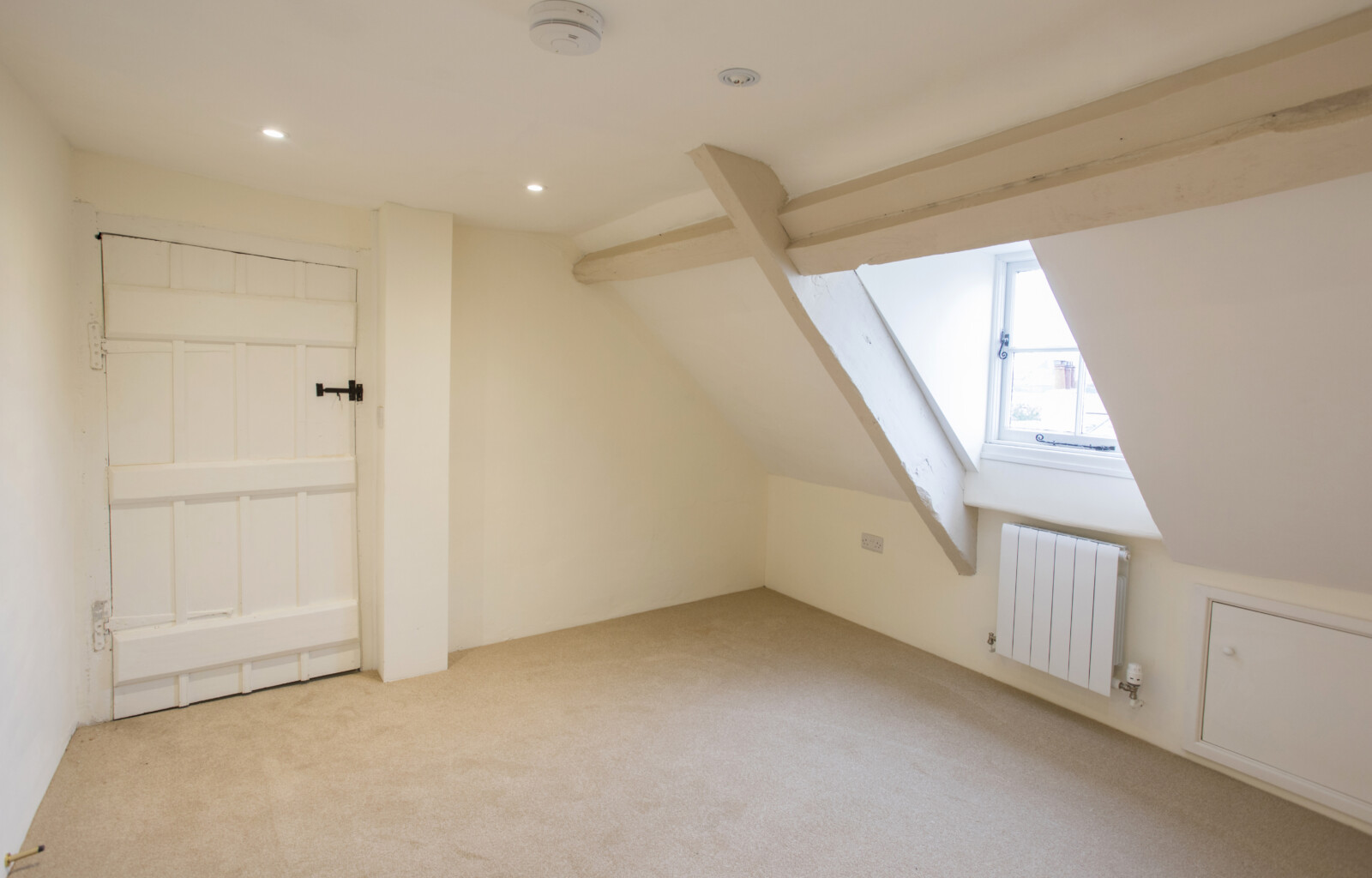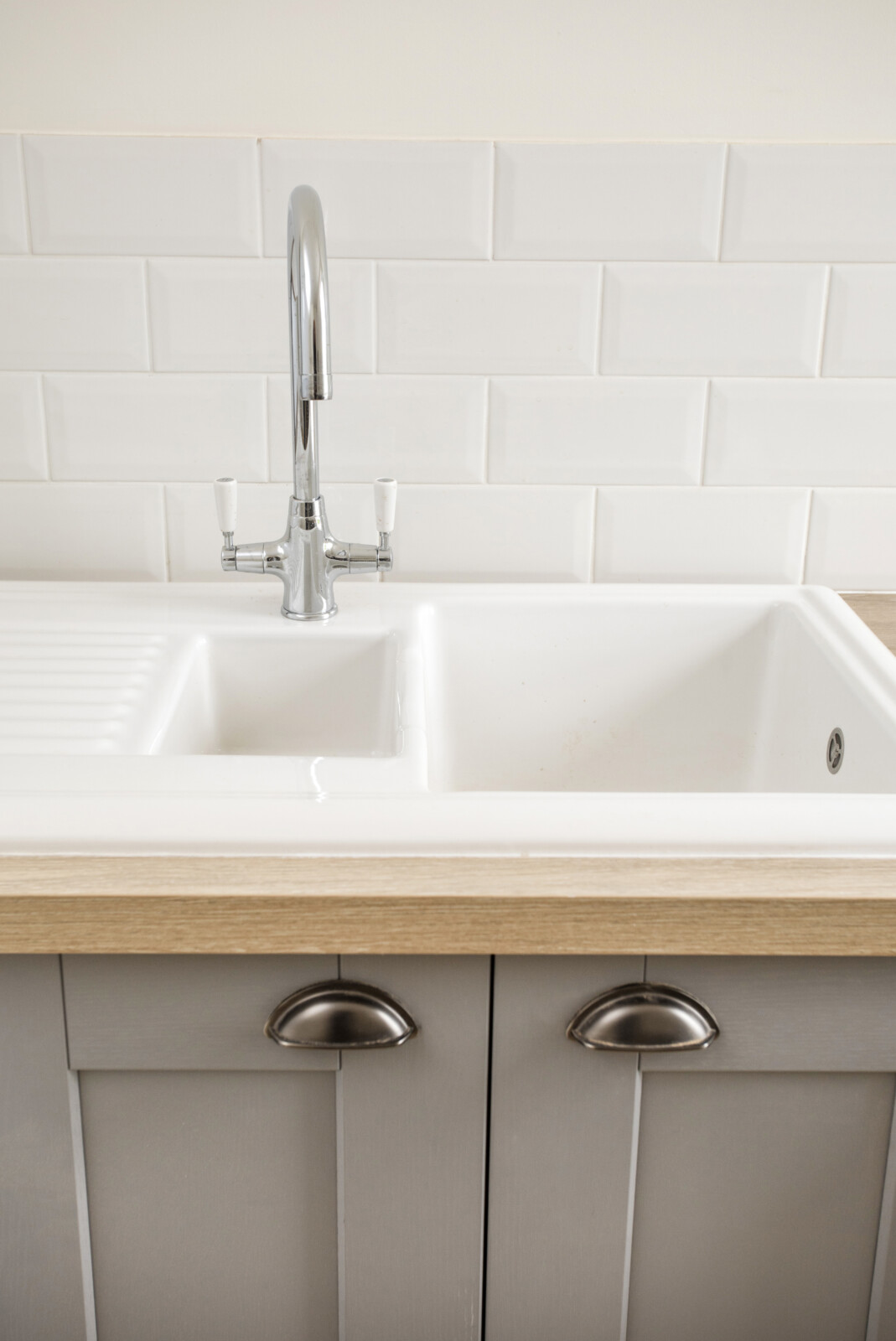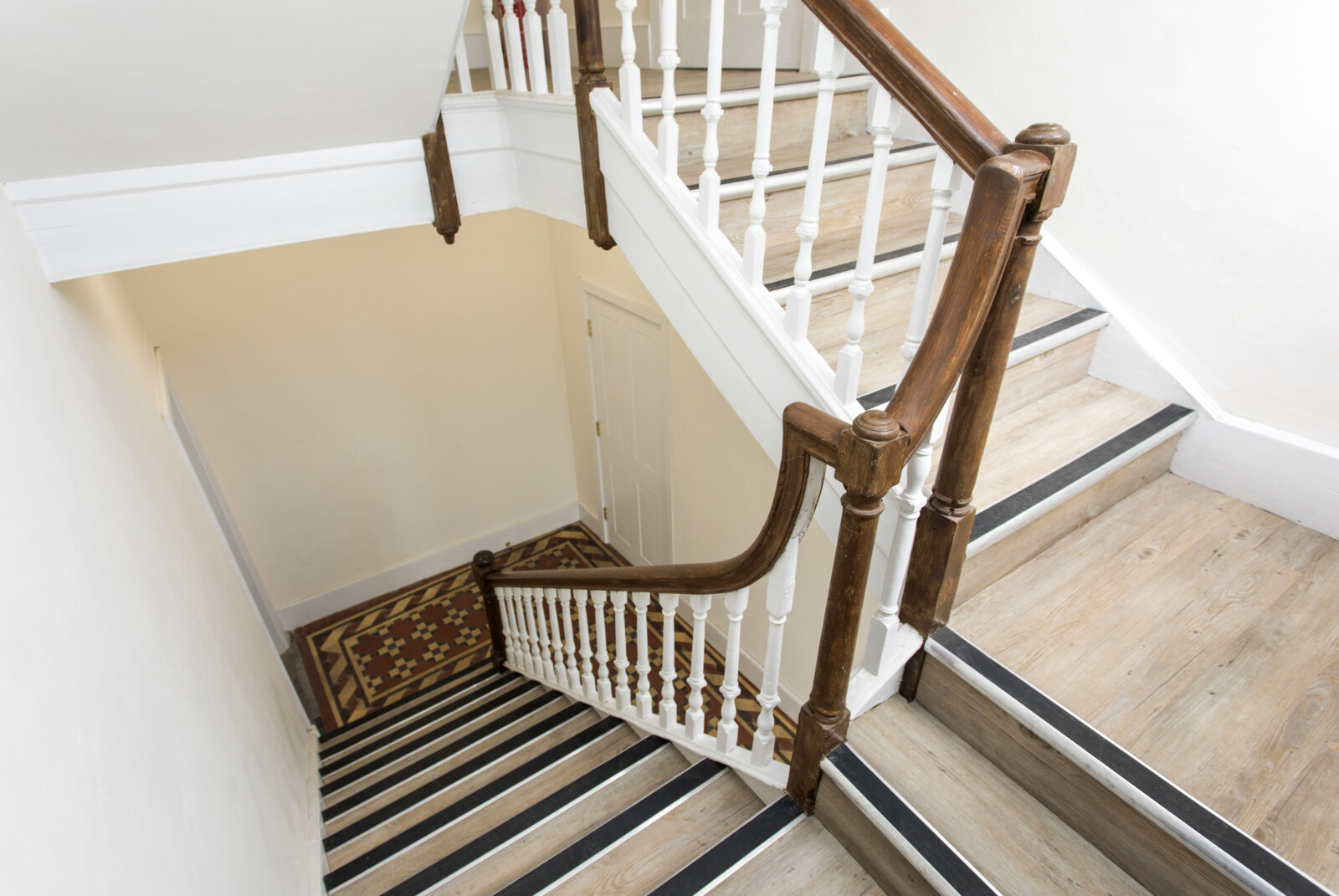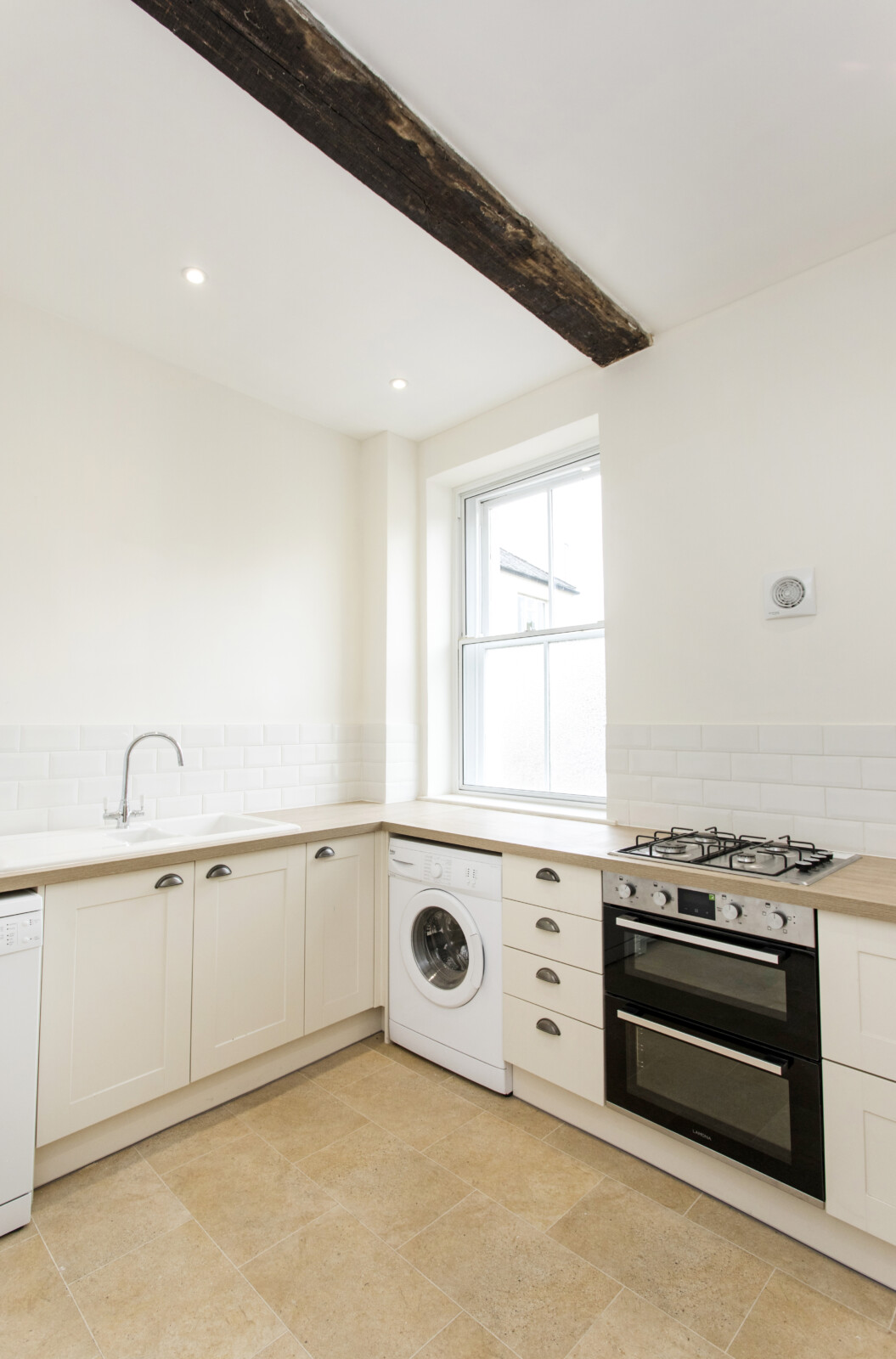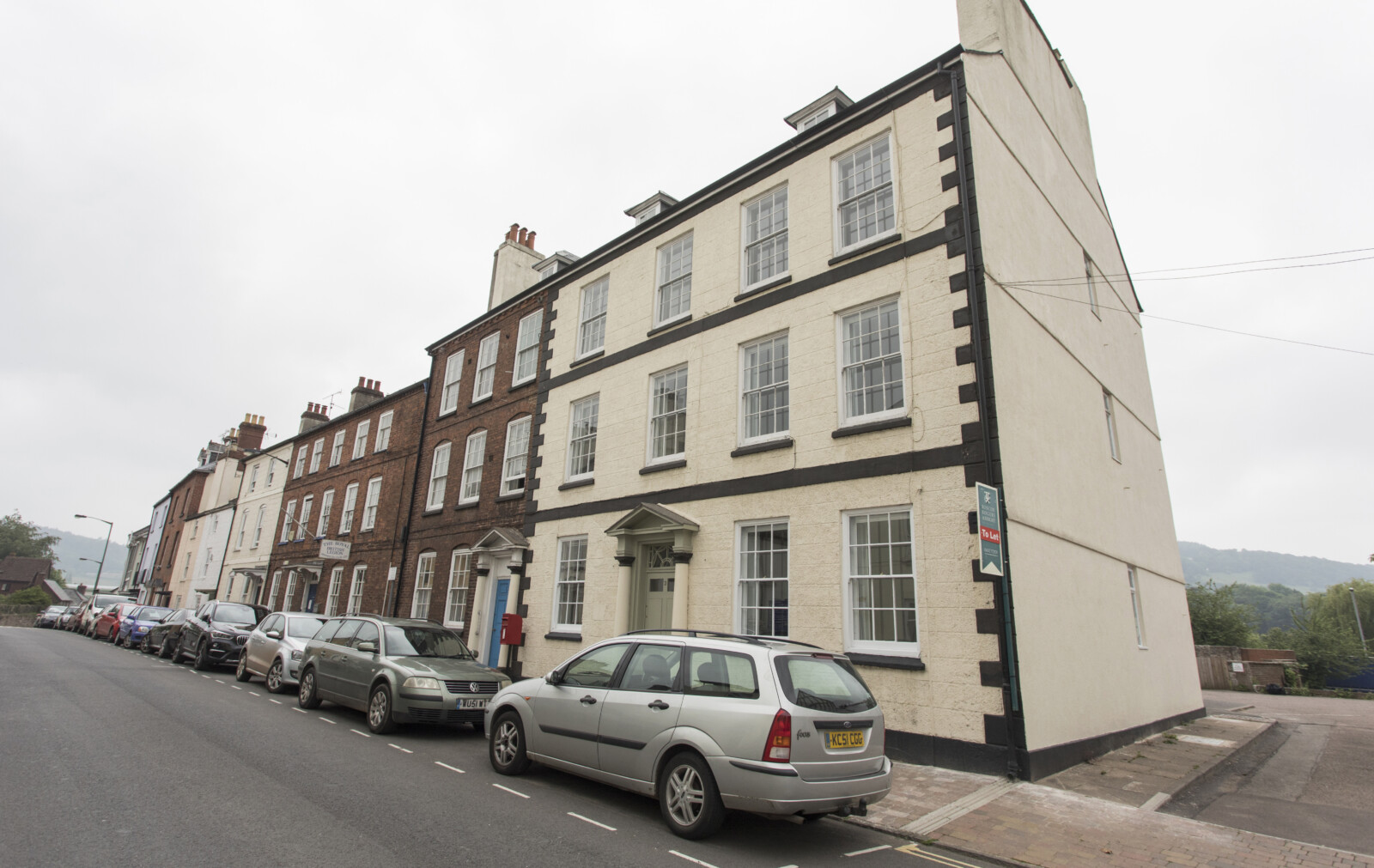 Planning permission and Listed building consent were applied for by the Mewscraft team, and a Building regulations application was also made. After some months the necessary consents were achieved.
The following 12 months saw the complete refurbishment of the building with the builders being employed directly.
Work carried out included:
Strip out.
New partition walls to create new rooms. Doors, skirtings, architraves, ironmongery.
Complete re-wire with new electrics and data throughout, fire detection, smoke ventilation roof window and sprinkler system.
New lighting throughout including emergency lighting.
Complete re-plumb including new boilers, bathrooms, kitchens, central heating.
Structural work to second floor and third floor with steel beams being inserted.
New floor boards where required
Lime plaster work and repair of larth and plaster.

Sourcing and fitting of fireplaces and cornices, in keeping with the listed building's age.
Repair of original windows.
New floor finishes including vinyl tiling and carpet.
Decoration throughout.
New kitchens and bathrooms and WC's.
Roof repairs externally, with scaffolding.
Coordination of new services to the building, to upgrade electrical supply and meters, gas supply and gas meters.
Restoration of the communal garden and boundary brick walls of the garden. New terrace to rear of the garden
Refurbishment of outbuilding.
The challenge of this project in terms of design, was to create tastefully designed flats, sympathetic to the character and history of the listed building, to be suitable for rental. Planning the space was vitally important, but it should also be remembered that "The devil is in the detail". Skirtings, cornices, architraves, ironmongery, bathroom fittings, kitchens, fireplaces and so on all make a huge contribution to the feel of the flats. And it all needs to be done on a sensible budget.
The Mewscraft team achieved this, as can be seen in the photographs. The management of the construction project, with a very careful eye on the financial side, was also crucial. Again the Mewscraft team excelled on this front. The flats were all rented successfully from the Summer of 2018 and achieve a premium due to how lovely they are.
Works carried out
Strip Out
Partitioning
Electrics
Lighting
Plumbing
Structural Steel Beams
Listed Building Compliance
Restoration
Decoration
New Kitchens and Bathrooms
Project Management