Peel & Gudgin Opticians – Before and After
26th October
One of the most rewarding parts of any project is being able to see the difference you've made.
Peel & Gudgin Opticians contacted Mewscraft as they were in need of some new furniture to freshen up their practice in Bury St. Edmunds.
Before the team arrived the Opticians was looking tired. The existing reception desk was not particularly inviting to patients and the space was in need of more functional furniture designed with storage in mind. Outdated optical displays needed replacing to help give the premises a new lease of life.
Before: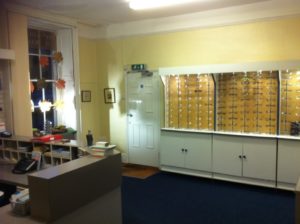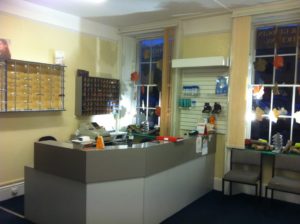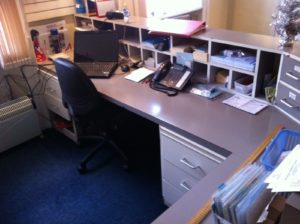 After: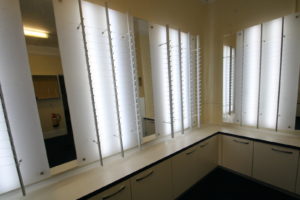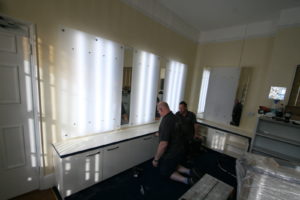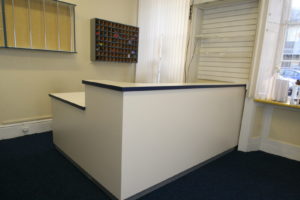 Once the design process was complete, the team worked on-site for a day installing bespoke cupboard units, acrylic panels and frame bars with integrated LED lighting to better showcase the range of optical products for sale.
A bespoke reception desk was created to make better use of the available space as well as making the meet-and-greet area more welcoming.
The result was an opticians with a more modern feel, whose light coloured fixtures and fittings made the practice feel more spacious.