Optrafair Review
25th May
The first weekend of April saw the Mewscraft team head to the Birmingham NEC for the annual Optrafair exhibition.  Always a calendar highlight, Optrafair is a great opportunity to get together with other optical industry professionals, check out the new developments in technologies and – most importantly – catch up with our existing clients, whilst hopefully finding some new ones too!
As we have our own stand at the show, preparation for the event begins months in advance. This year our Senior Designer, Steph, took on the challenge of heading up the stand design. Keeping things simple, she chose branded Mewscraft graphics with just our Scope window system on display. However, one controversial design decision was left to a team vote. Can you tell what it might have been?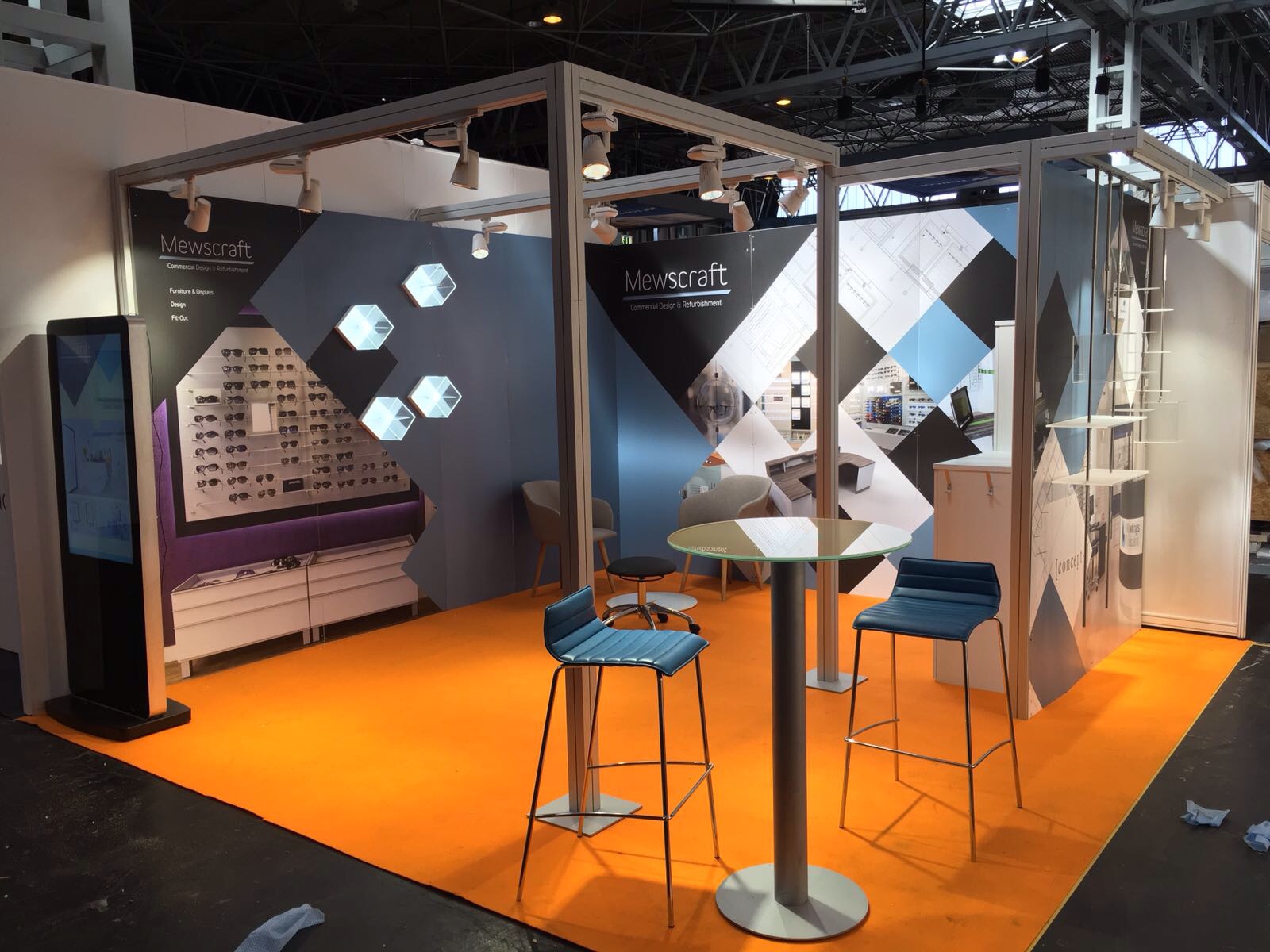 In a toss-up between a funky bright orange carpet and a more conservative champagne colour, the team were somewhat divided. Eventually Steph and our new designer, Jane, won out to bring plenty of colour to Optrafair!
As Mewscraft covers the whole of the UK and Ireland, it is not always easy to meet up with all our clients face-to-face so trade shows like Optrafair provide the perfect opportunity to catch up with multiple clients, all in one place.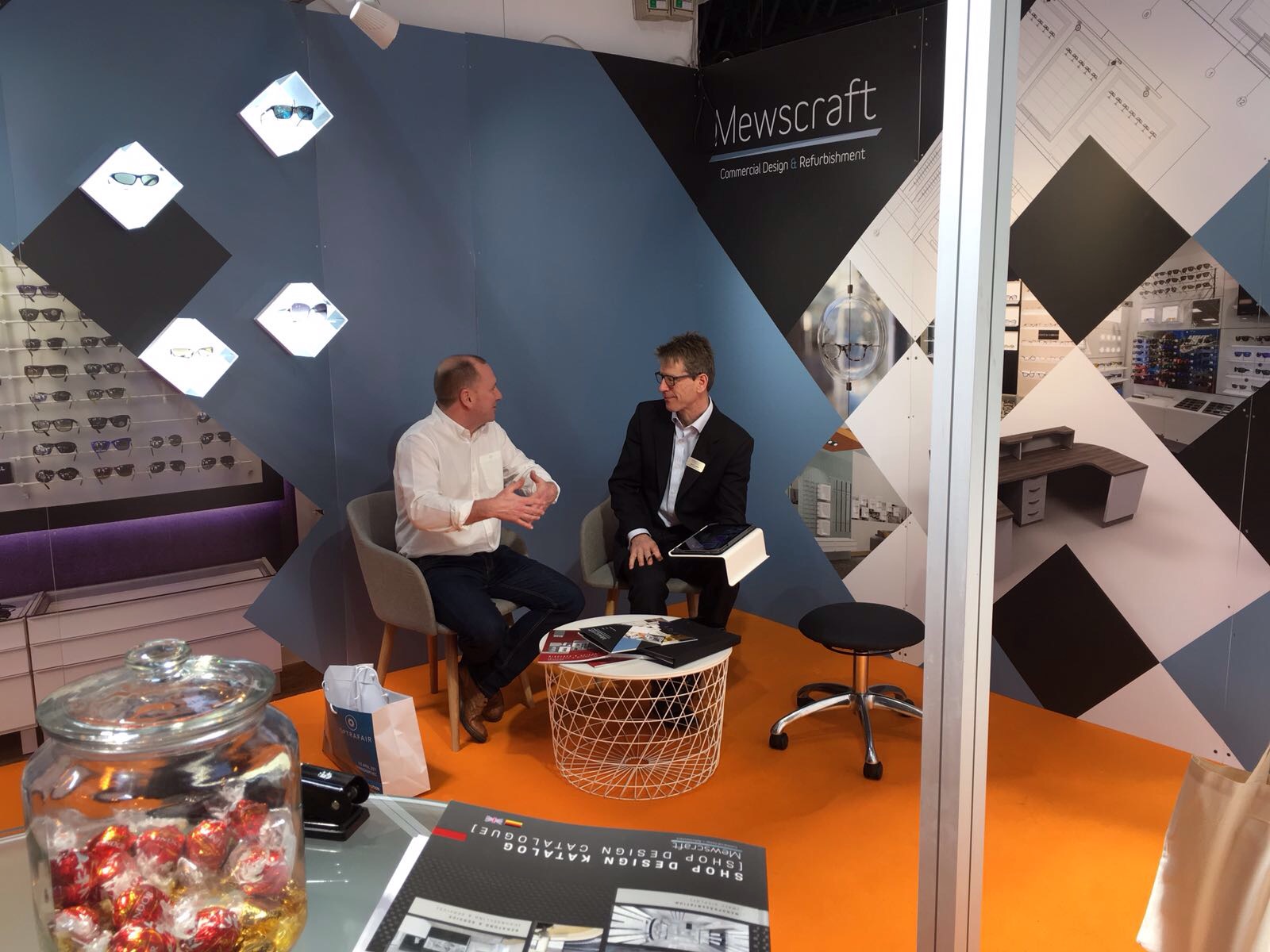 Whether it's a new client interested in finding out a bit more about what we can offer them, or an existing client sitting down to talk through our latest design proposals, talking face-to-face is always preferable. Over the three days it became more and more clear that many practice owners in the UK recognise the need to smarten up their premises and present their businesses in a professional way. Many are planning refurbishments, which range from complete re-fits, to perhaps just renewing their window displays.
While most of the Mewscraft team are seasoned Optrafair attendees, this was the first time at the event for our newest designers Jane and John. It was a brilliant opportunity for them to not only see what it is all about, but also meet a lot of our longstanding clients. Having chatted to them over the phone so much it's always great to be able to put a face to a name!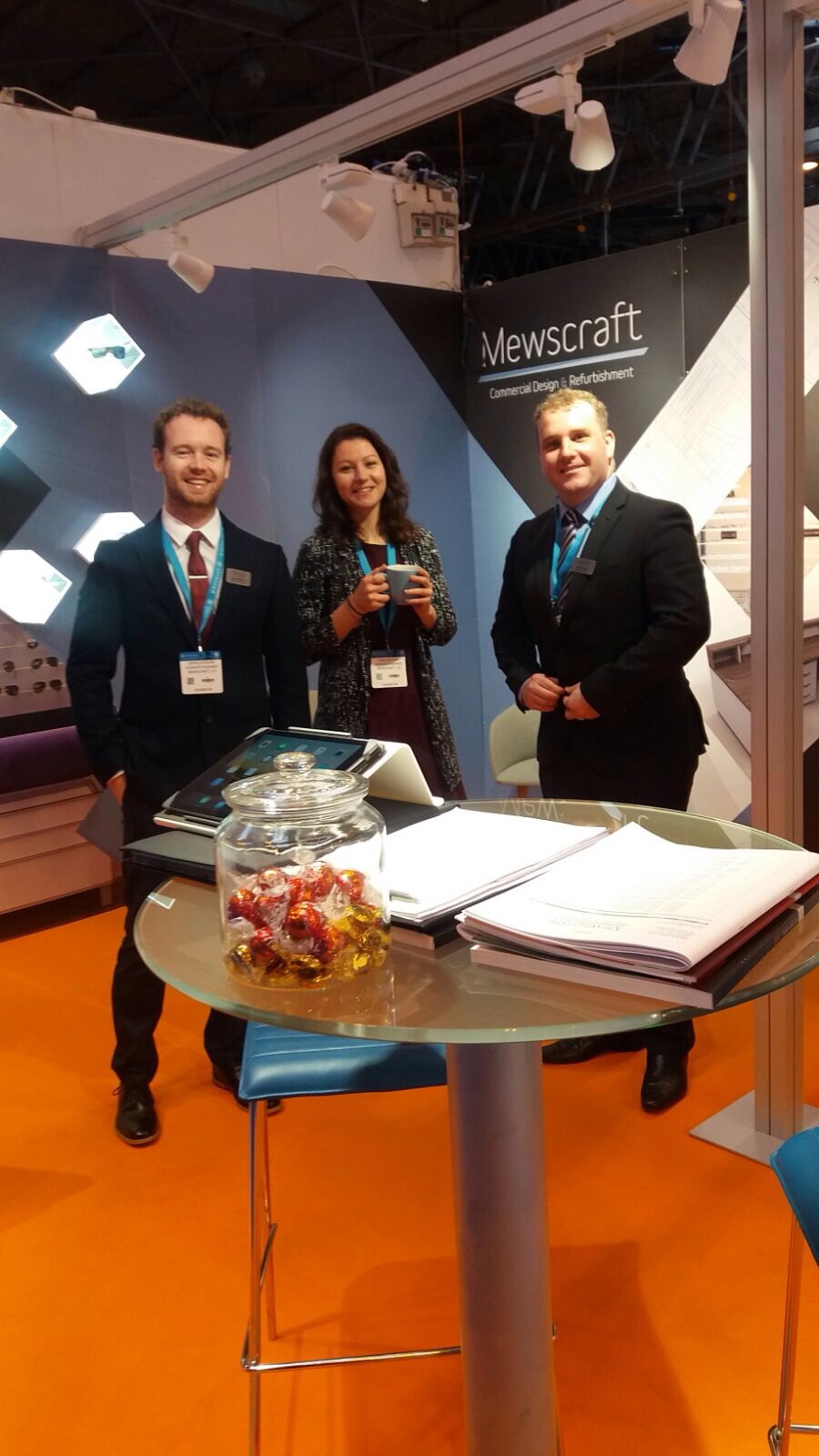 The planning and preparation led to a very successful weekend for Mewscraft. Lots of fun was had by the whole team, many leads were generated and we're hoping to see even more of you there next year!