Mewscraft features in Eyes Magazine October 2017
19th October
Mewscraft is delighted to feature in this months edition of Eyes Magazine. Throughout this year, Eyes has been running a series of articles aimed at helping opticians run a more efficient and profitable business. October sees the Optical Interior in the spotlight, in the tenth installment of this series.
Director, Hal Cripwell, discusses everything from window displays, to current trends, to the ups and downs of finance. Covering many ways to update your practice for a variety of budgets, and the vast benefits of doing so.
""Working in a well designed and attractive environment certainly boosts morale amongst staff members and this is in turn passed along to your customers" says Cripwell of Mewscraft. And you can't say better than that" – We agree!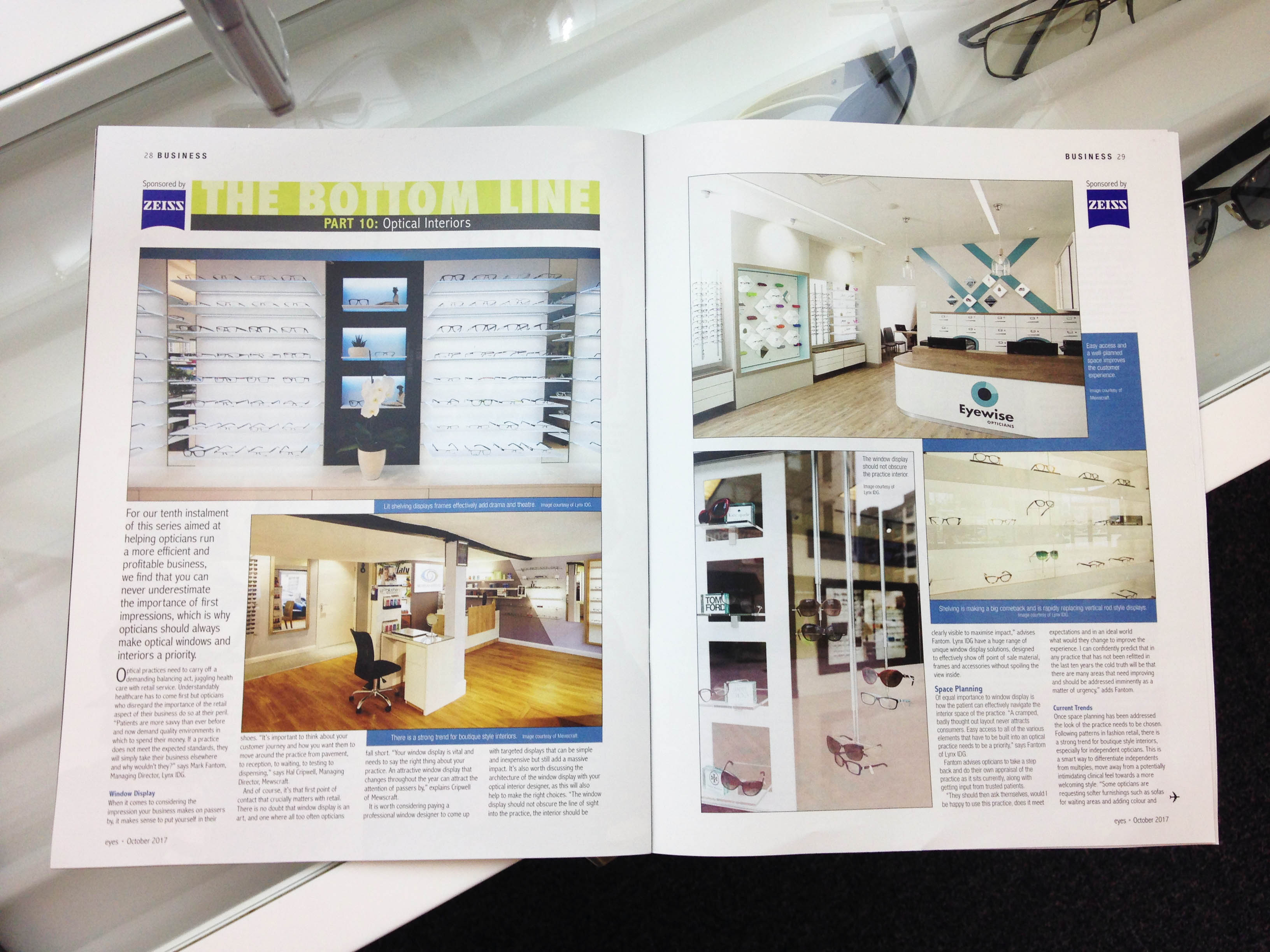 Mewscraft were thrilled to be asked to contribute to this months edition and would like to thank Eyes Magazine for their continued support.
Eyes Magazine website can be found here.