100% Optical Review 2018
2nd February
The last weekend in January saw Mewscraft once again return to the 100% Optical show at the Excel Centre in London. Opting to construct our stand from scratch this year, preparations started months in advance. Armed with new graphics, displays and brochures, the team headed to London.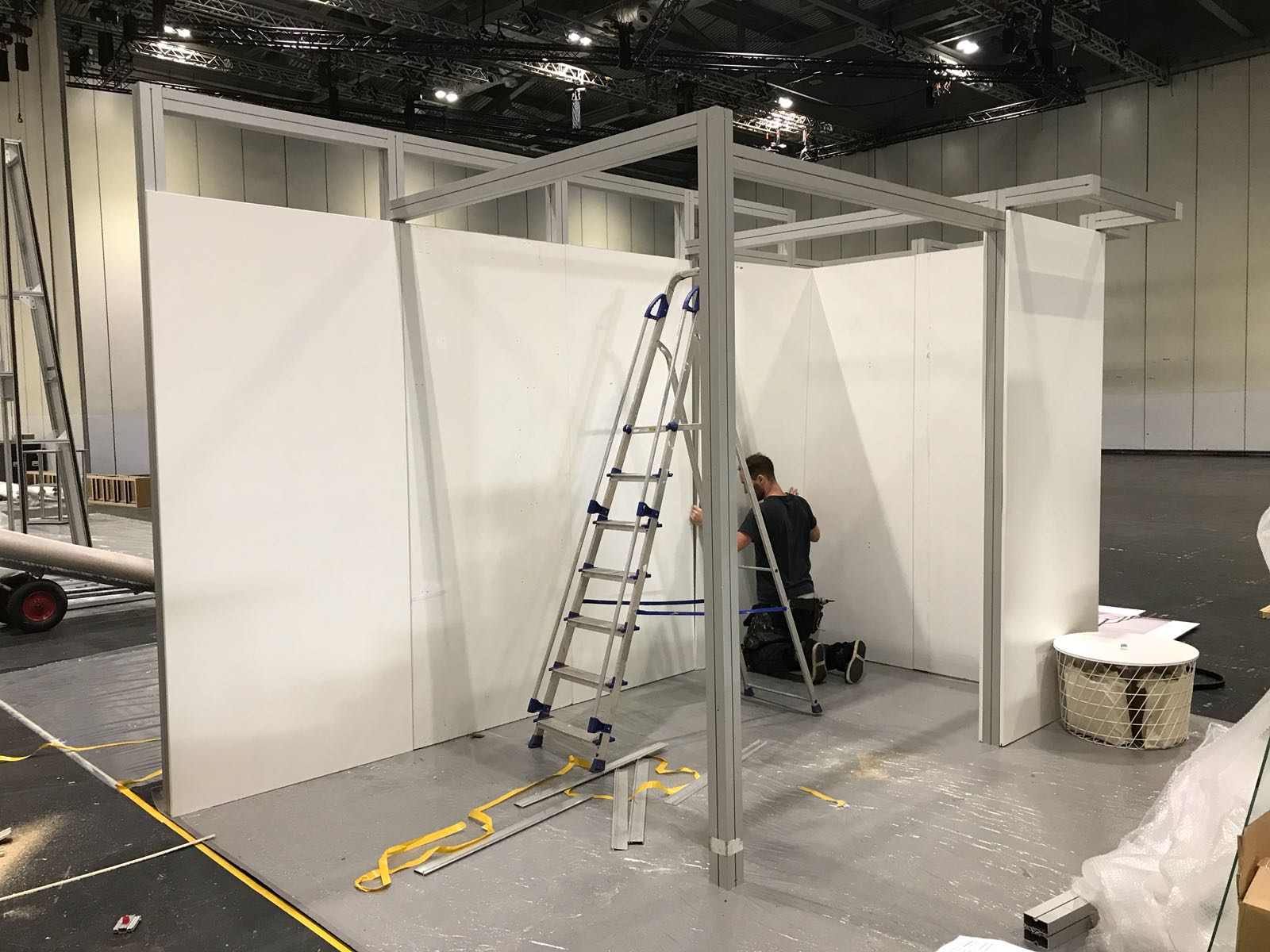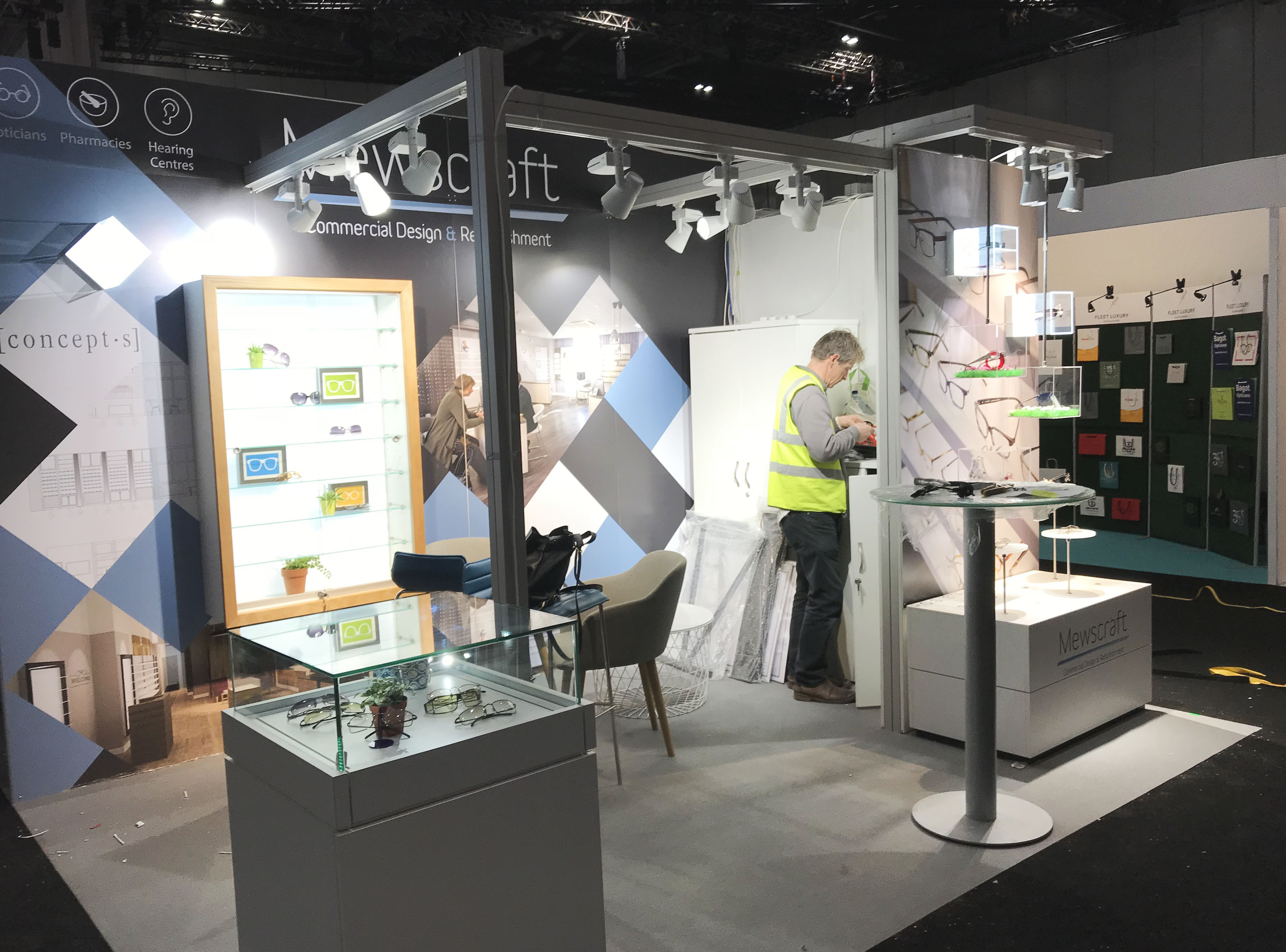 With the development of Mewscraft's new bespoke range of display units this year, we decided to take an Anita cabinet and an Eliza cabinet to the show. The Anita cabinet was a real centre piece, with a dimming and colour temperature changing LED back panel, as well as solid Oak frame and sliding lockable glass doors – it was a real talking point with visitors to the show! The bespoke cabinets were displayed alongside the ever popular POS window display and Scope system.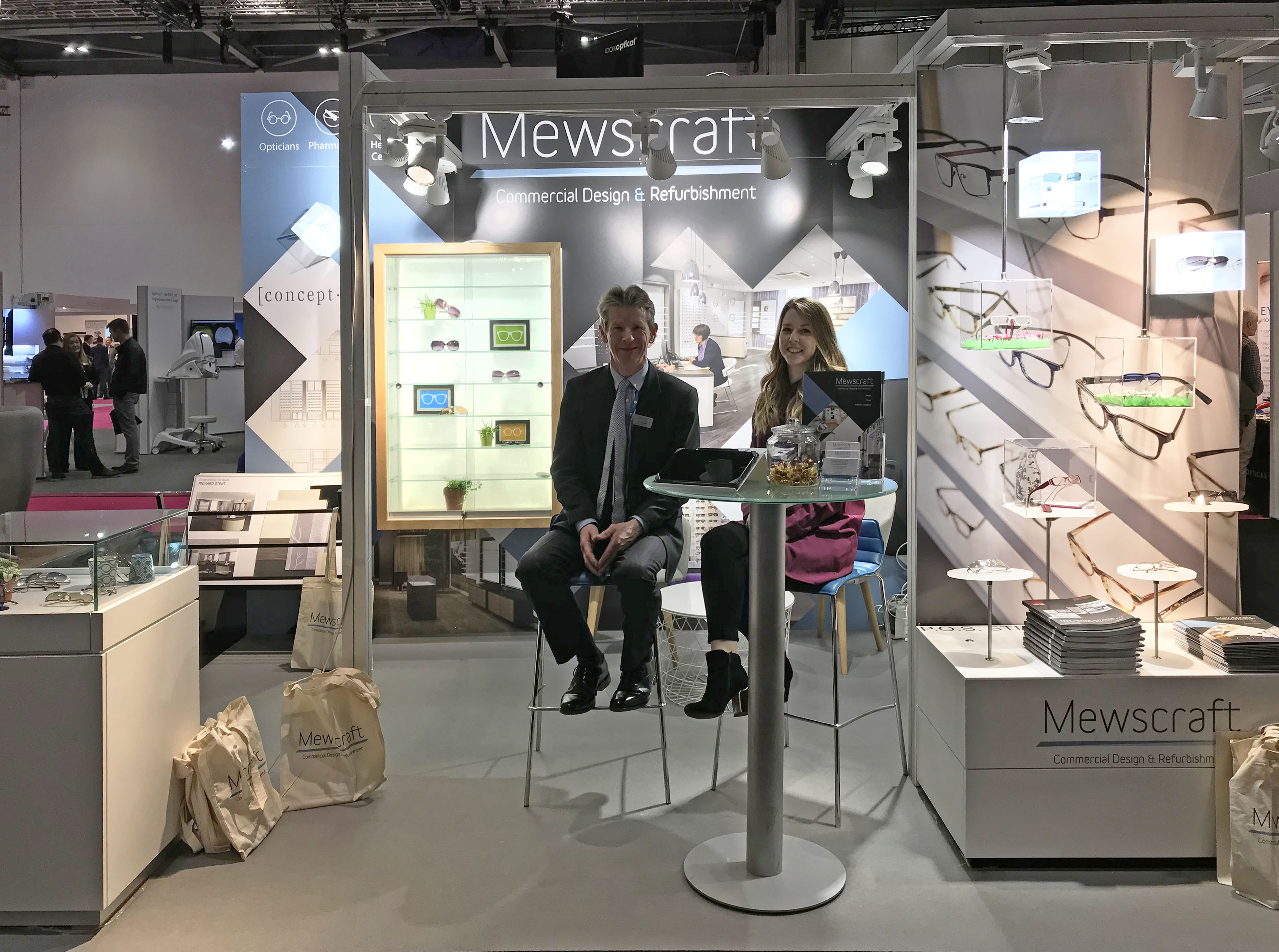 Our stand position couldn't have been better, right opposite the Main Stage, there were many opportunities to chat with those waiting for workshops and also to listen to the talks ourselves.
100% Optical is not only a brilliant learning experience, it is primarily an excellent networking event. Mewscraft met many new clients and discussed everything from one-off display units to full shop re-fits. As well as meeting lots of lovely new clients, the show is also ideal for meeting with existing clients who are visiting the show. The team had a great time discussing plans, developments and timescales with our current clients.
Of course it's not all business and we absolutely love having a catch up with past clients about their practices and planned developments – there was even a new baby announcement!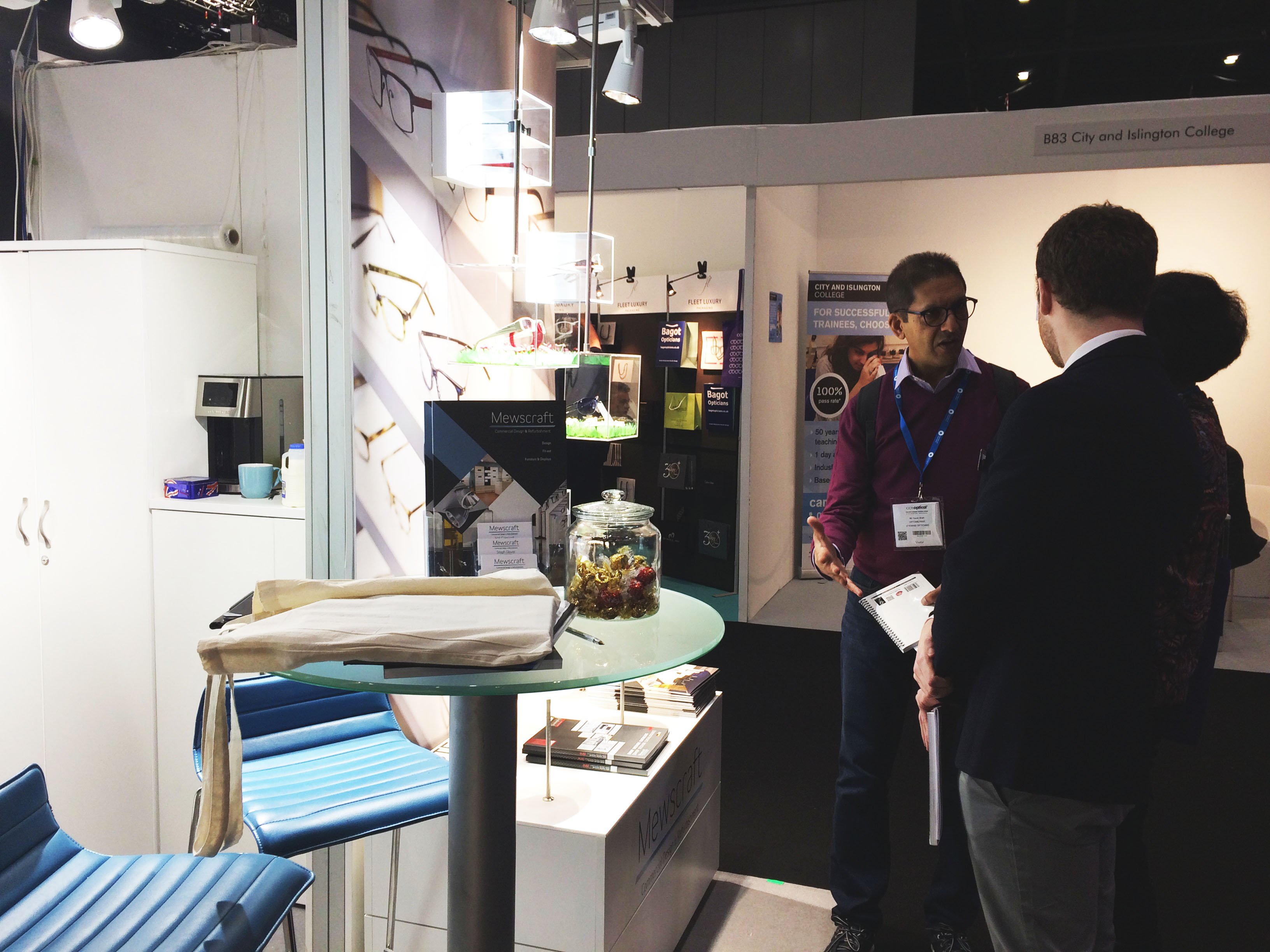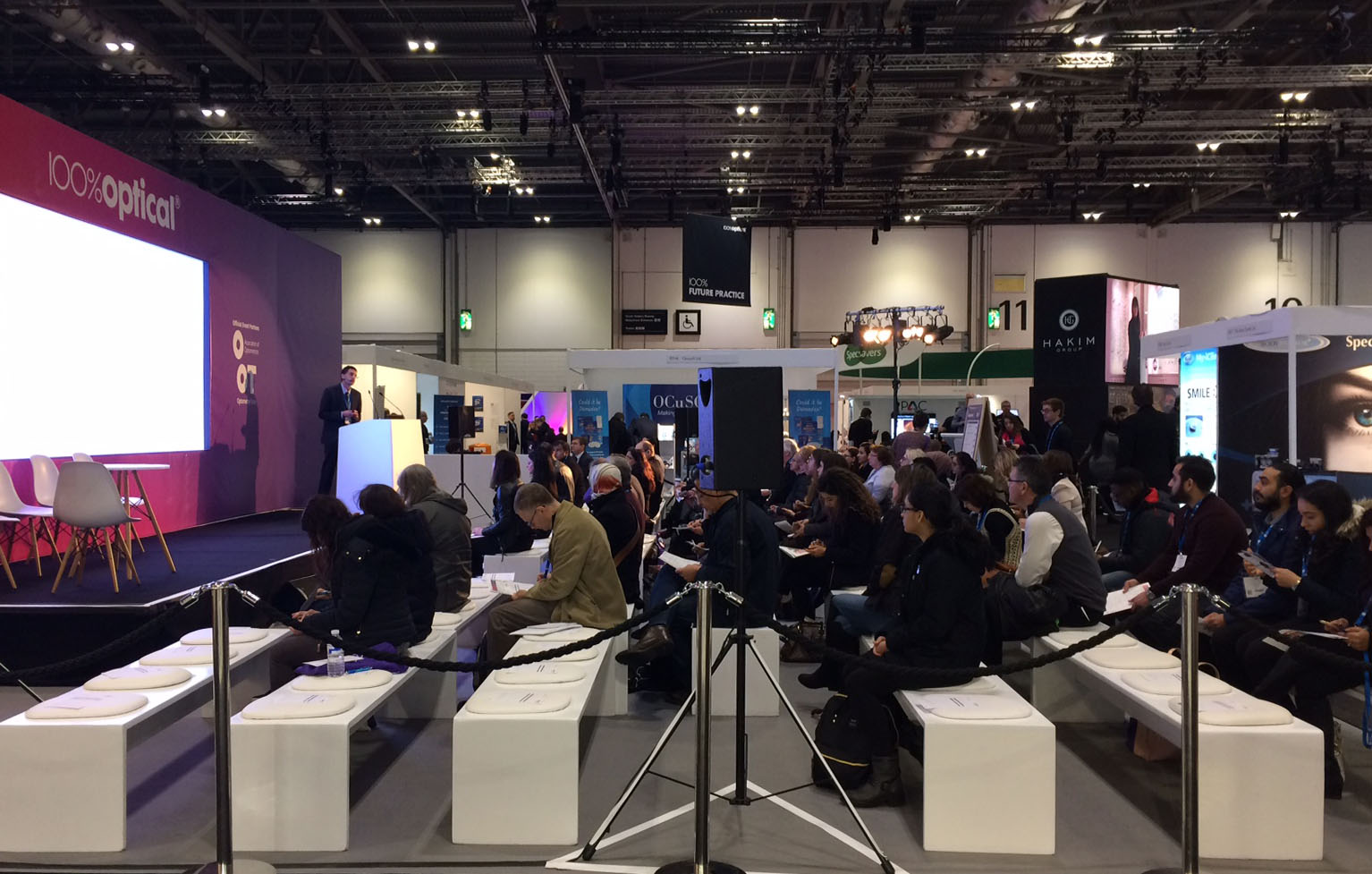 Overall, a brilliant time was had by the whole team and we are very excited to start working with the lovely new clients we met at the show. If you missed 100% Optical, fear not, as Mewscraft will also be displaying at Optrafair in Birmingham on the 14-16th April – we look forward to seeing you there!